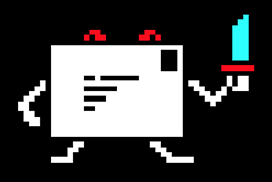 The Digitiser letters page was the beating, dark heart of Digi. While it was the caustic and forthright games reviews that first made their name within the industry, Digi's fans knew that the letters page was the true visceral home of the Digitiser mind-beast (which was probably a kind of dirty 'roided-up monkey, or something). Here, Digi were able to rant and spew forth stream of consciousness funnees, put Amiga zealots in their place, and generally mess about.
It was also the home of the reveal-o-joke - arguably the centrepiece of the whole Digi experience - and a slew of readers who would be informed in no uncertain terms that they had 'messed-up'. There was a rotating cast over the years, many of whom became a regular fixture that readers would look forward to seeing. Others were just imbeciles - and more fool those that wrote in while in possession of a stupid-sounding name.
Now is the time for you to feast on pure letter offal, with this "hand" "picked" selection, and their most excellent replies. Stuart N Hardy, Dantendo, Danny Boyd (Luton area); Poppy and The Girl With The Golden Game Boy - even Rebecca Nahid. Come see the parade of idiots!
Except: they weren't all idiots. I expect!!!!!!!!!?!!!!!


---
1993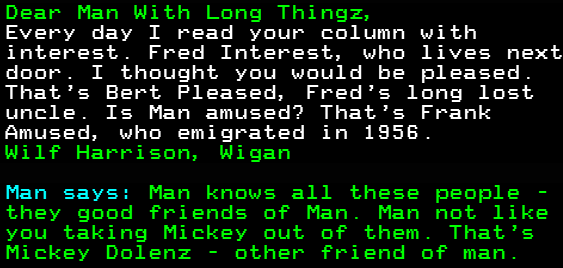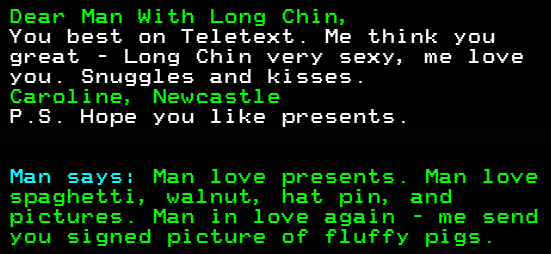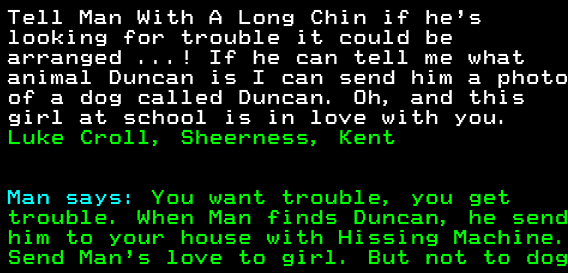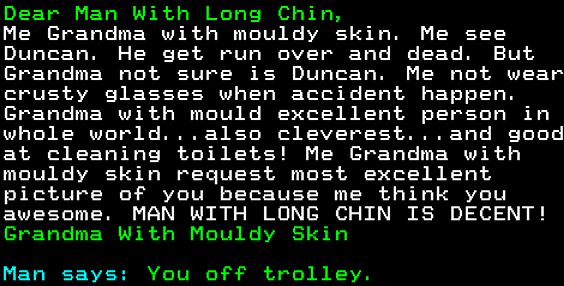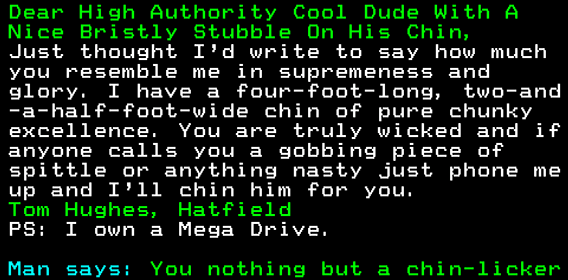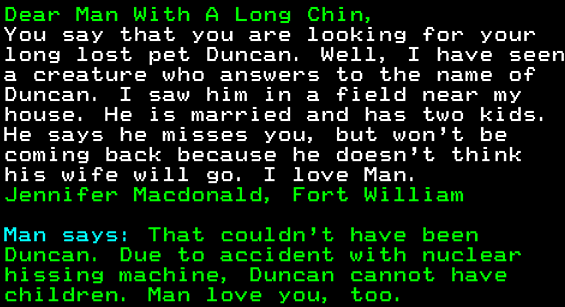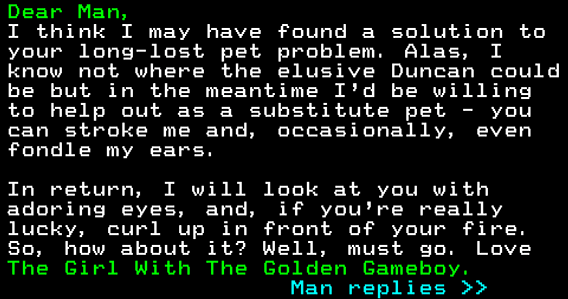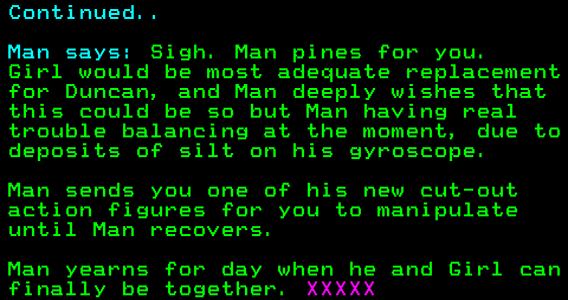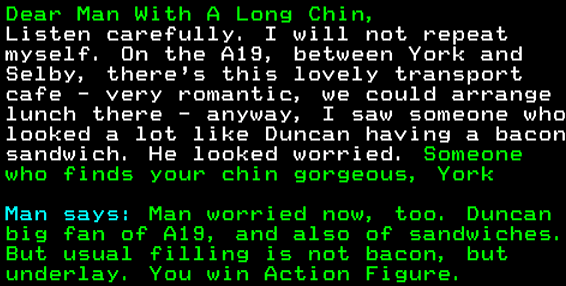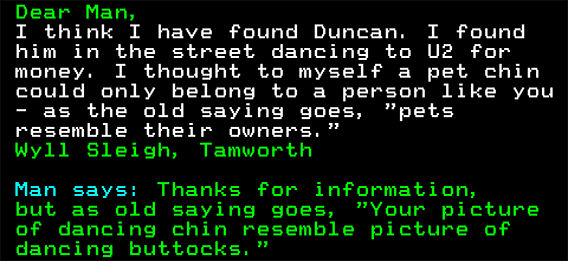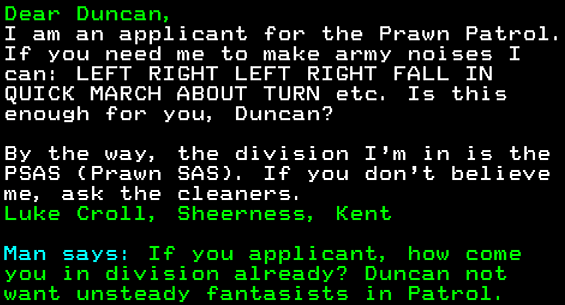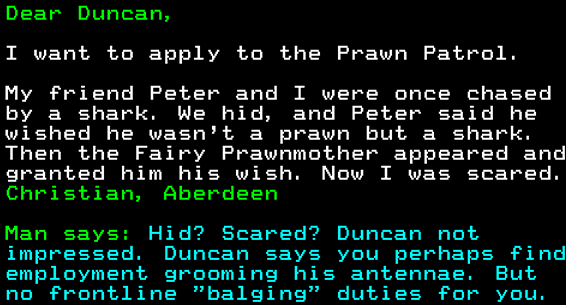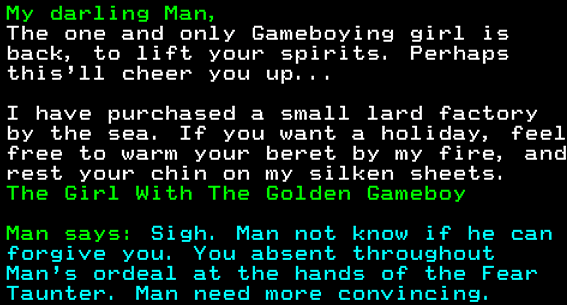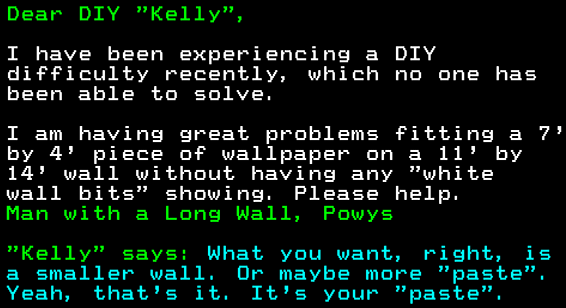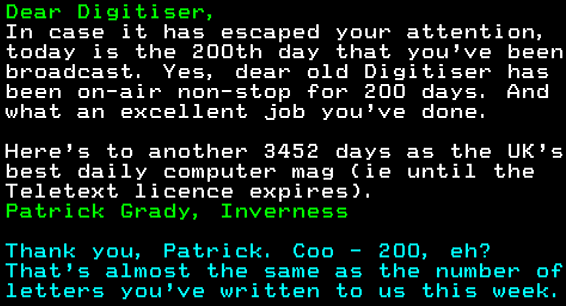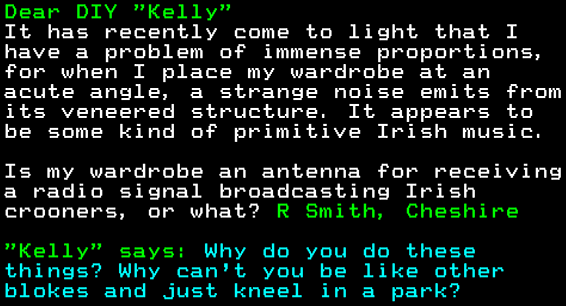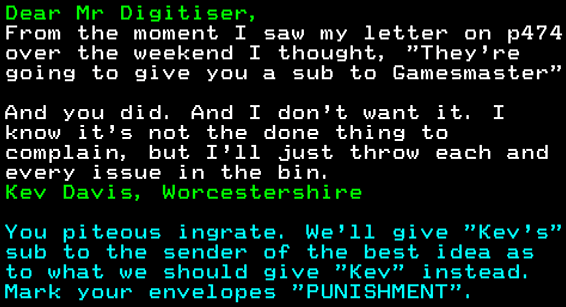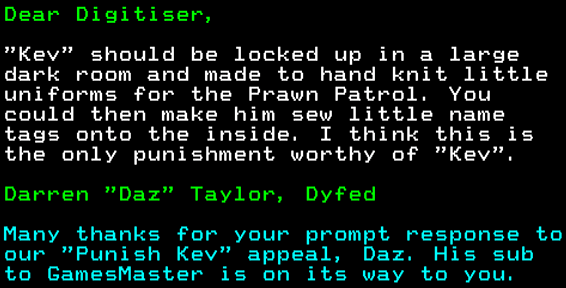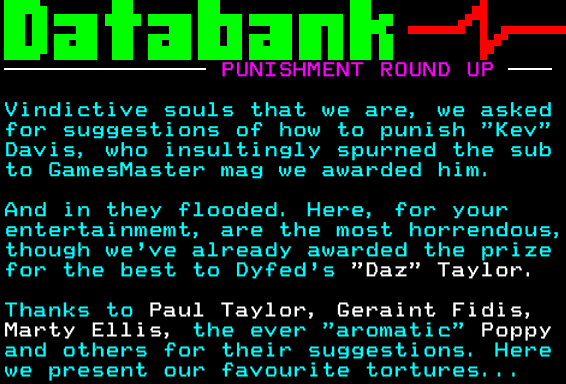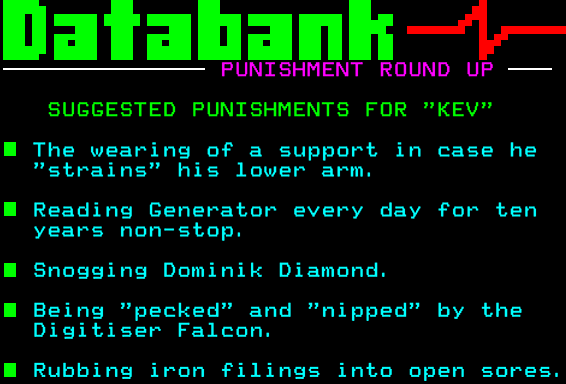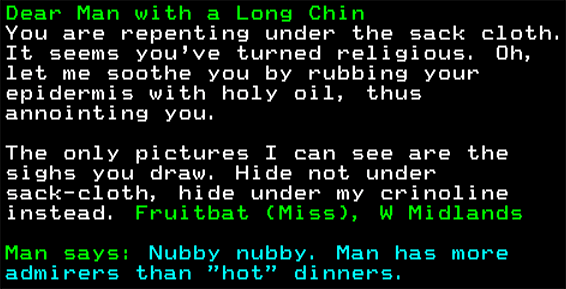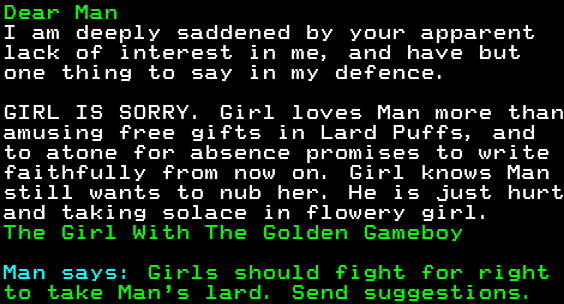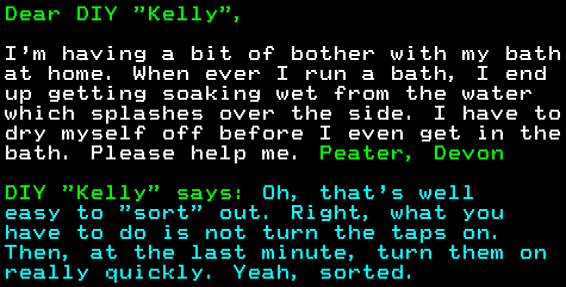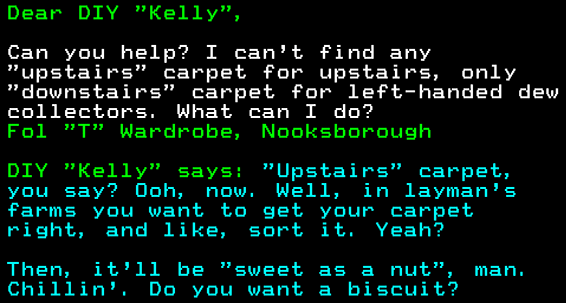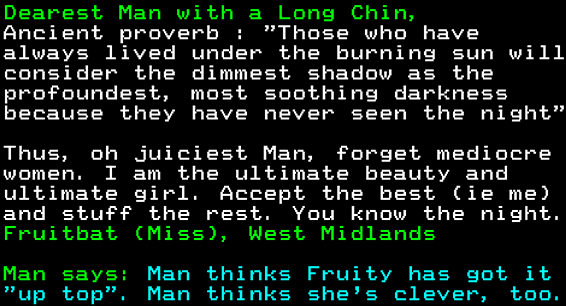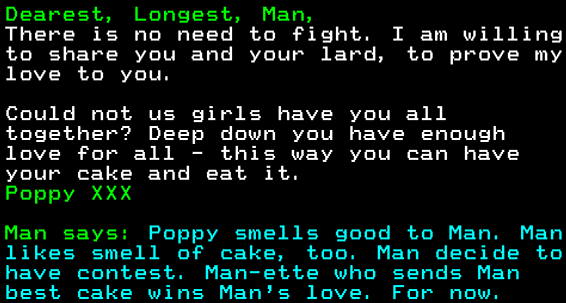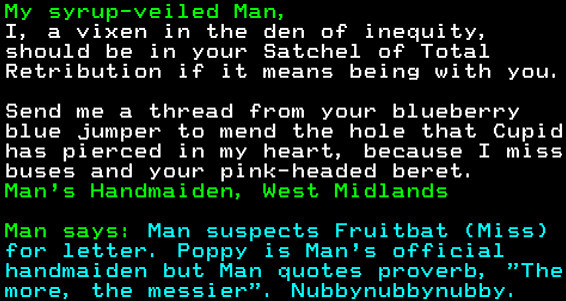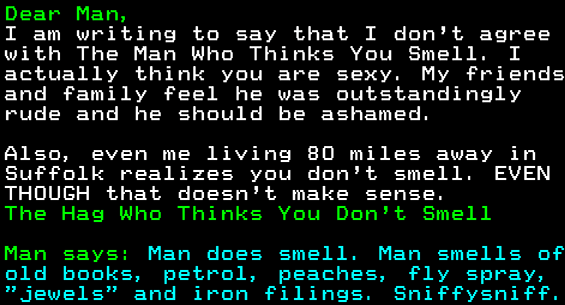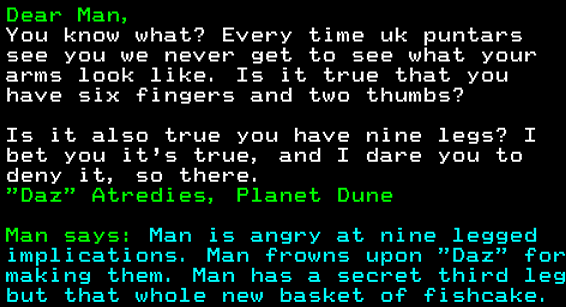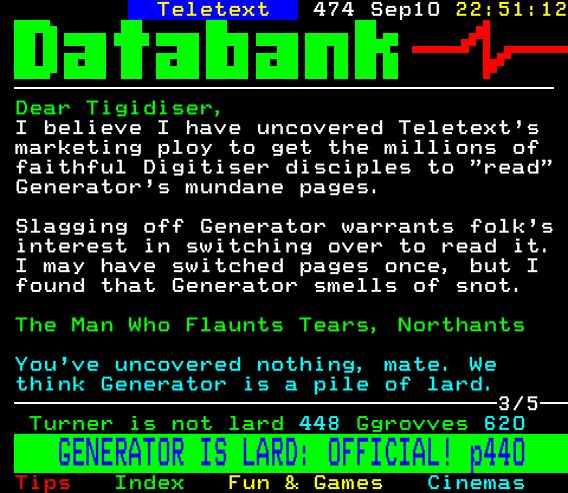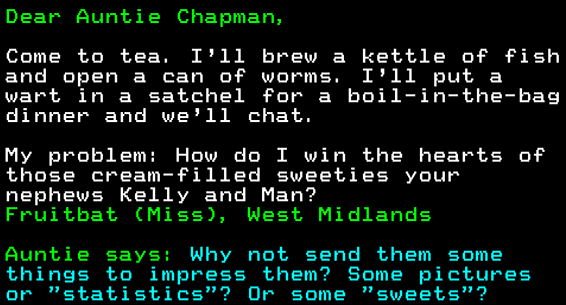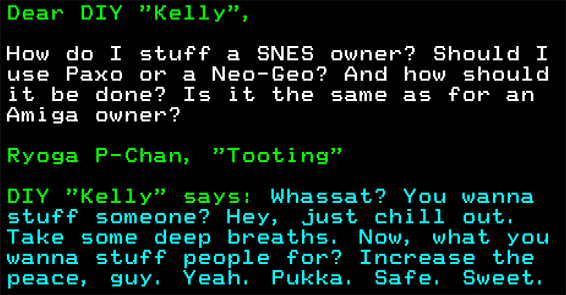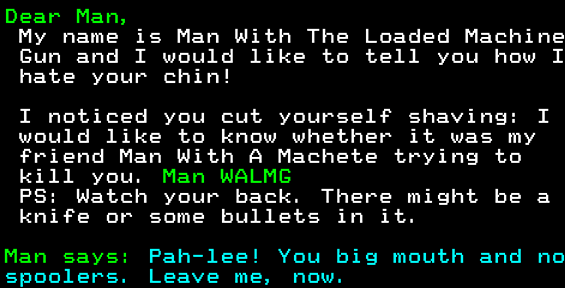 ---
1994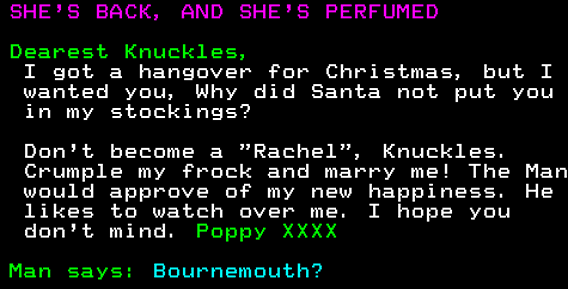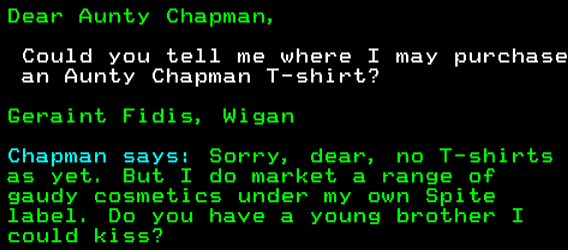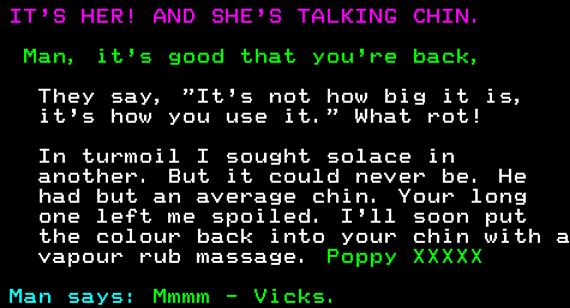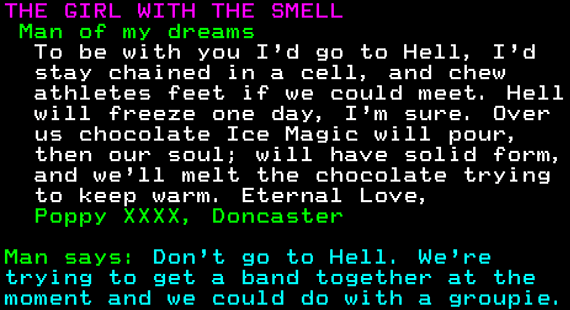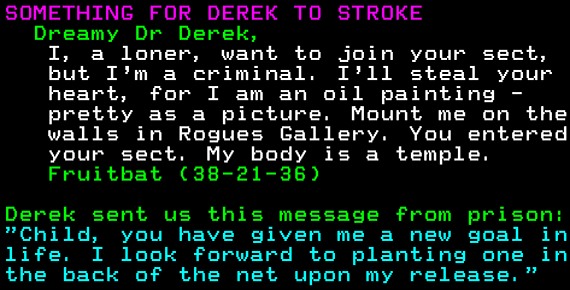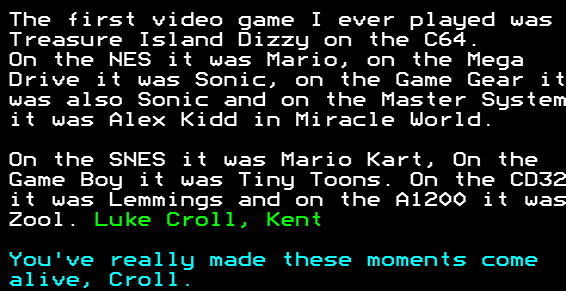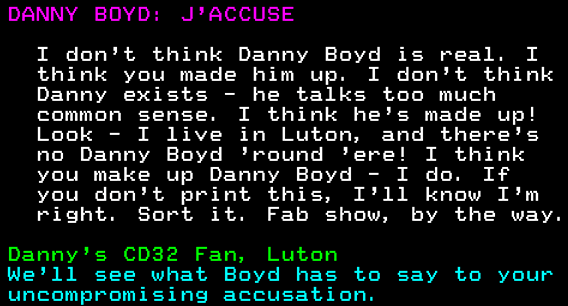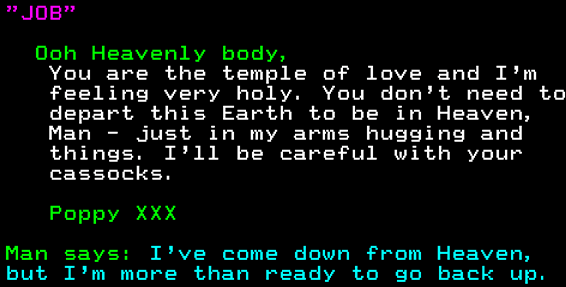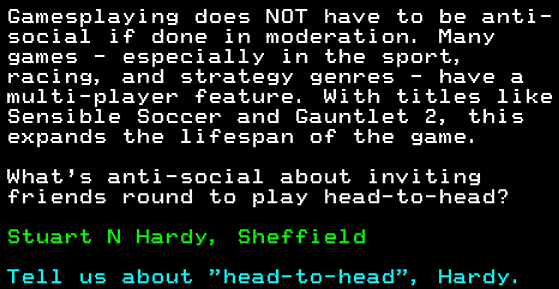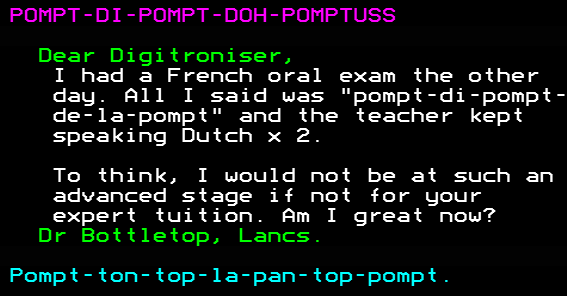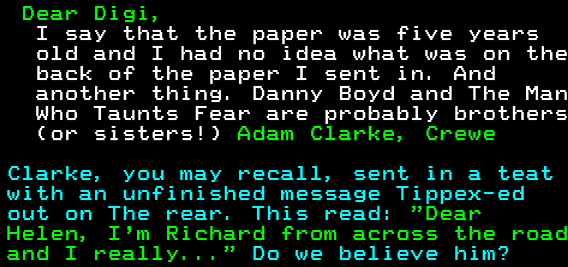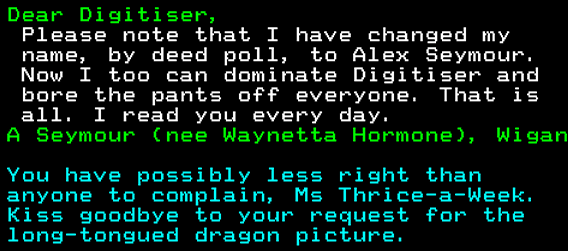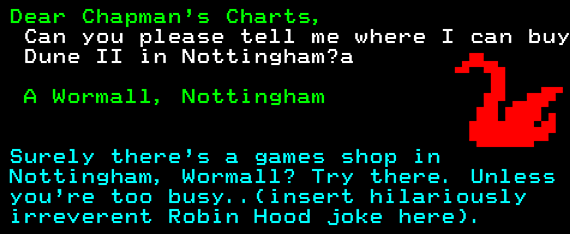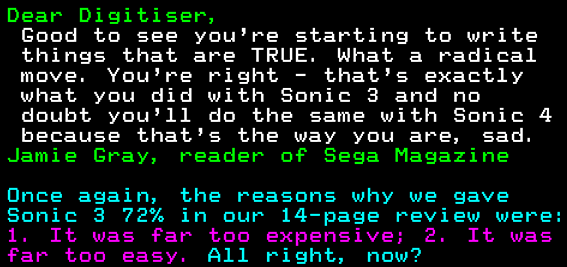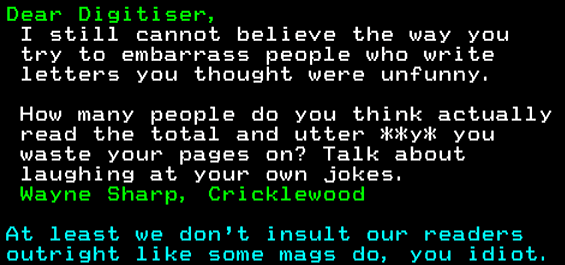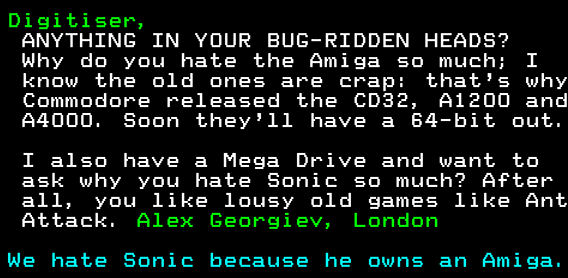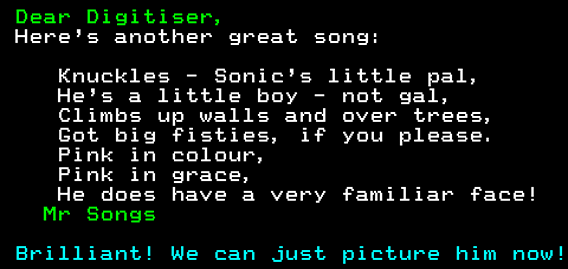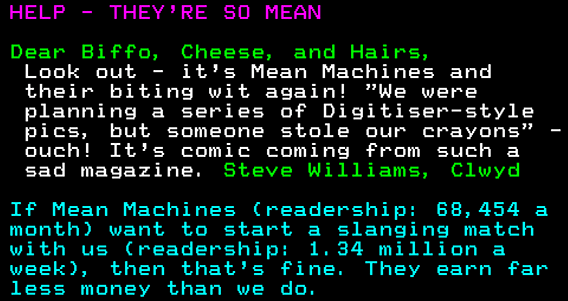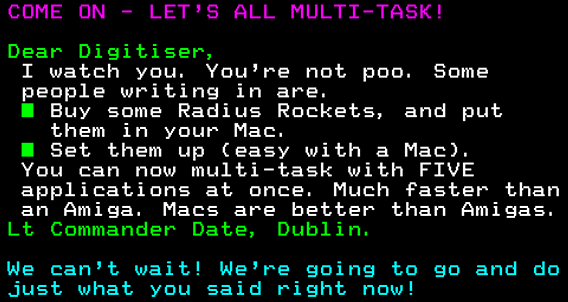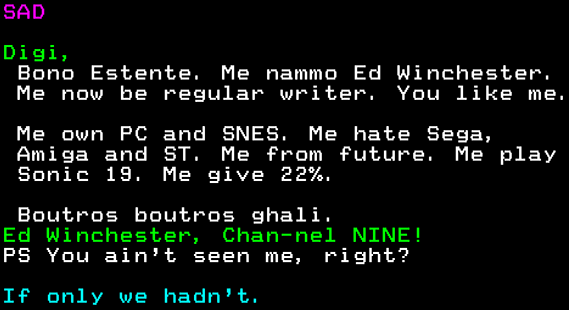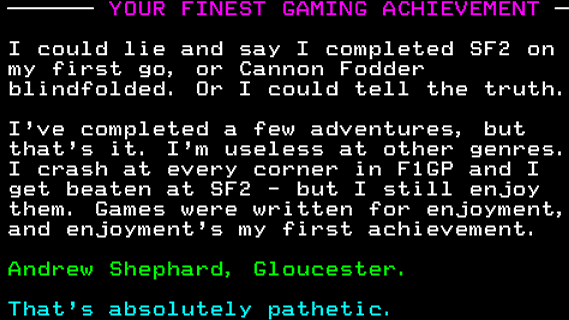 1995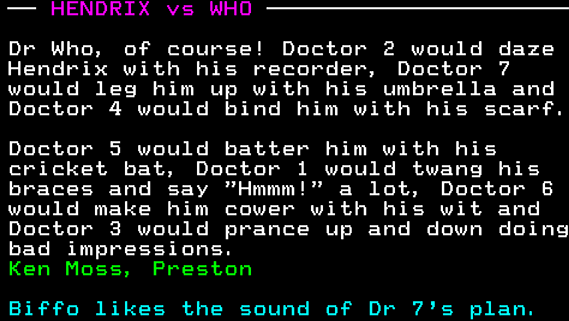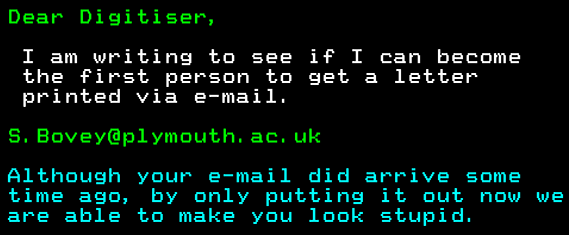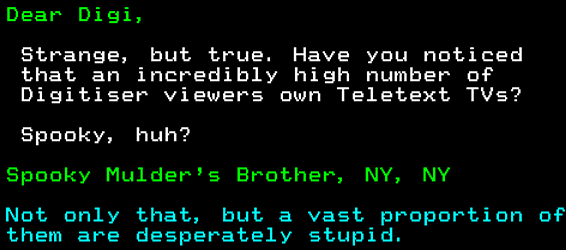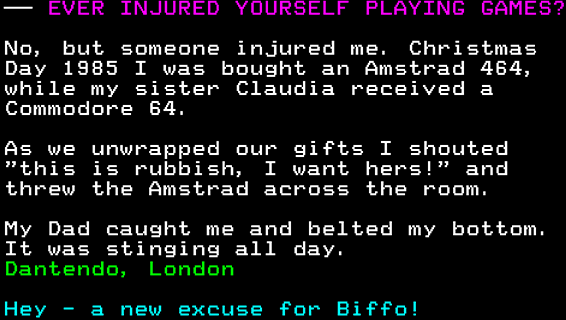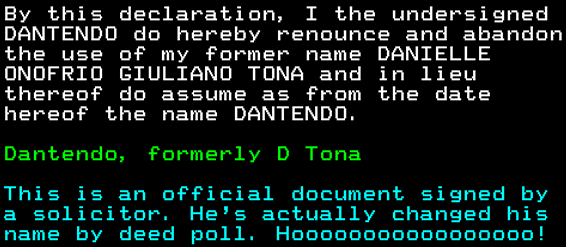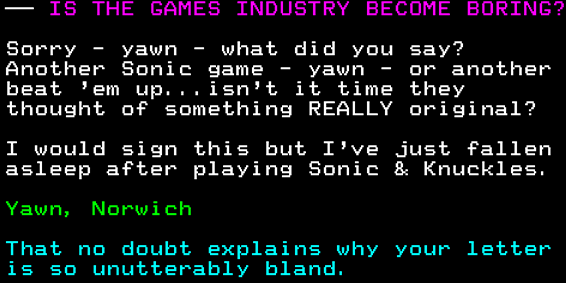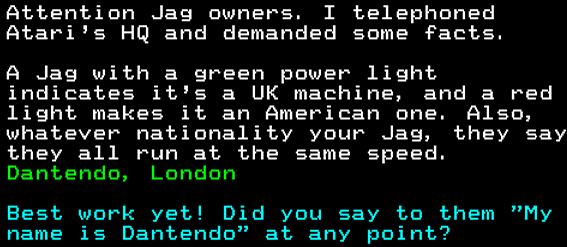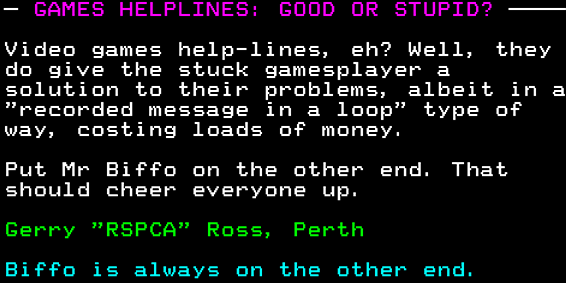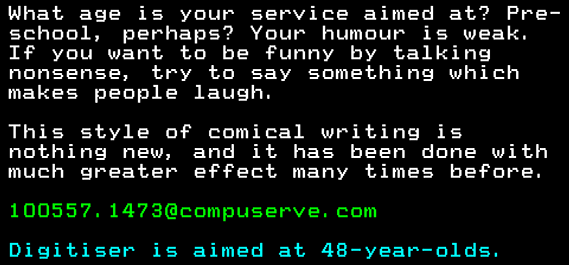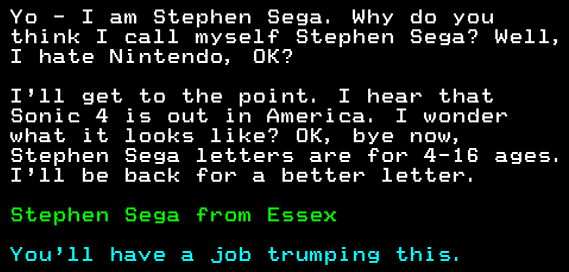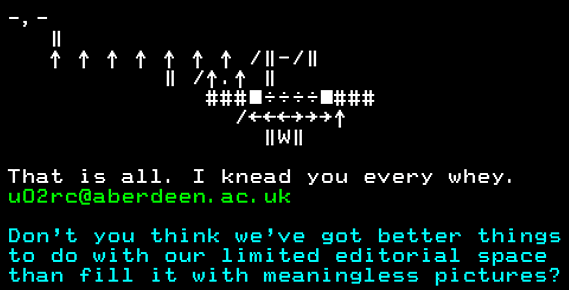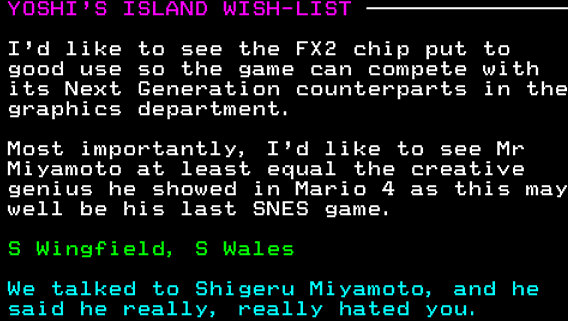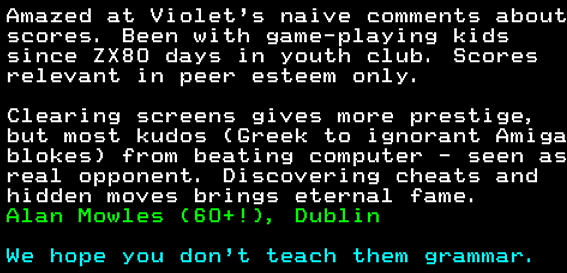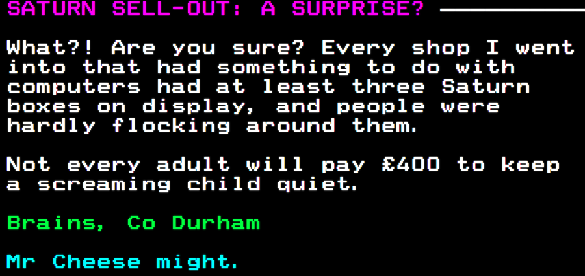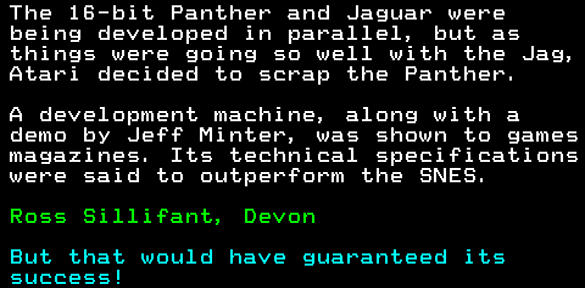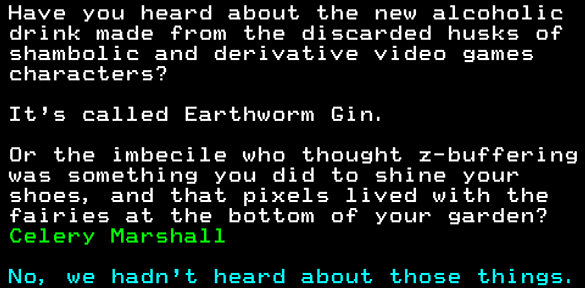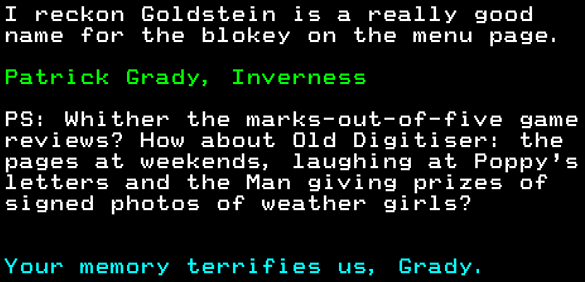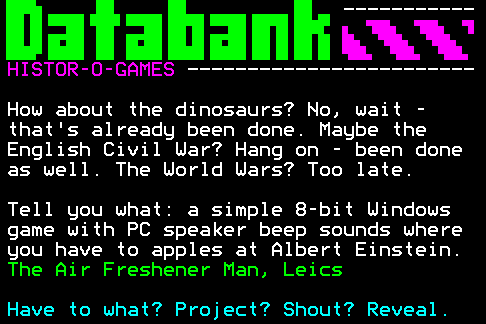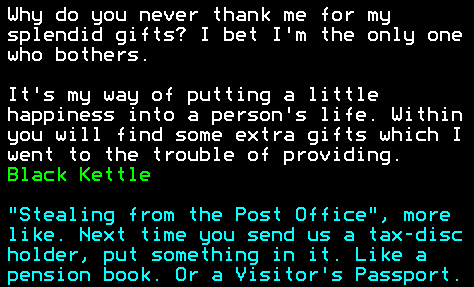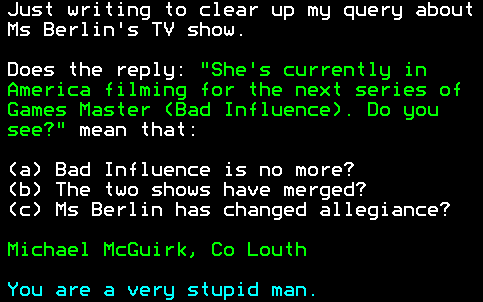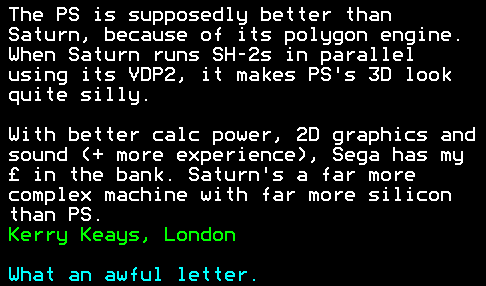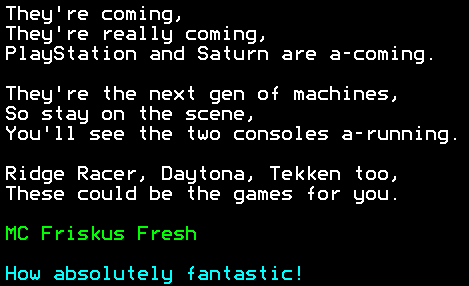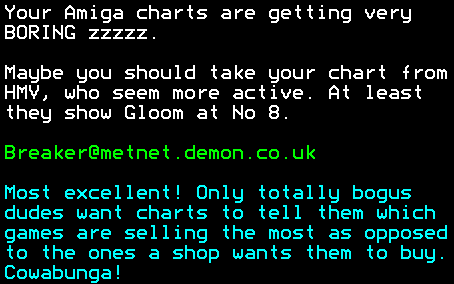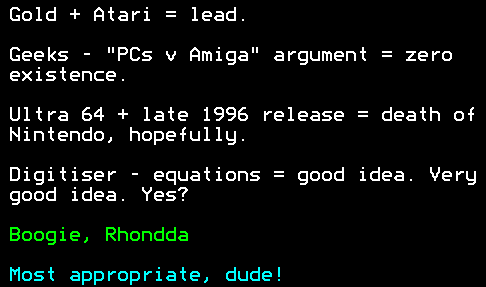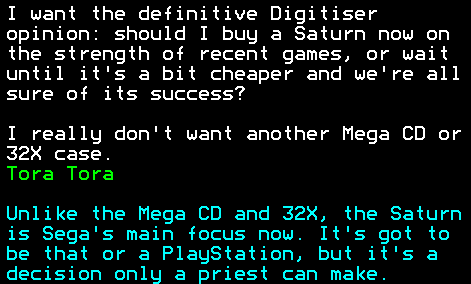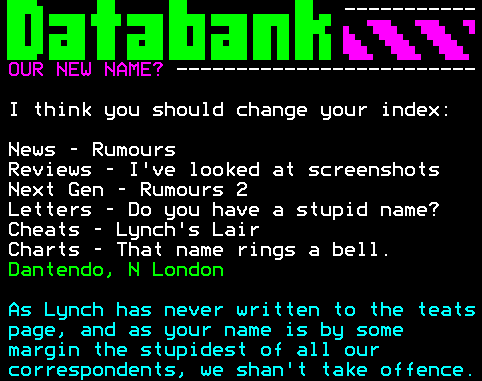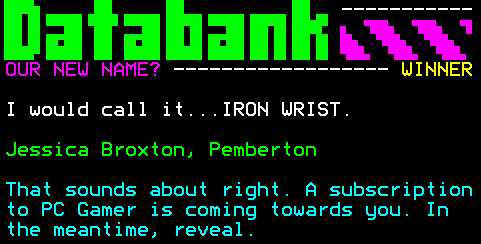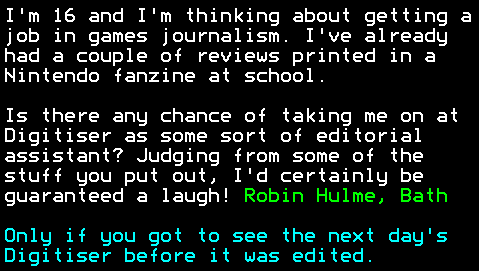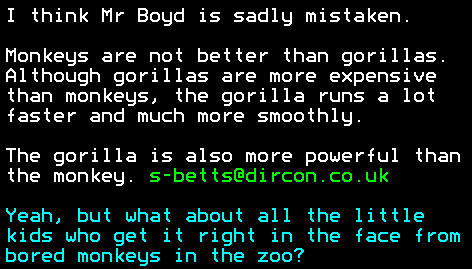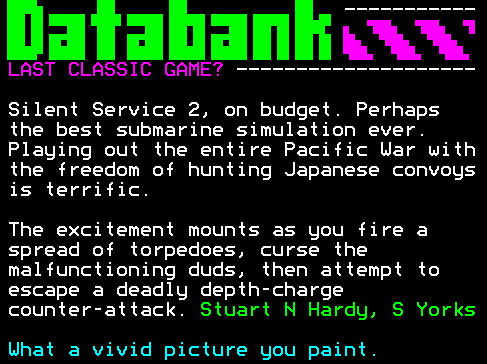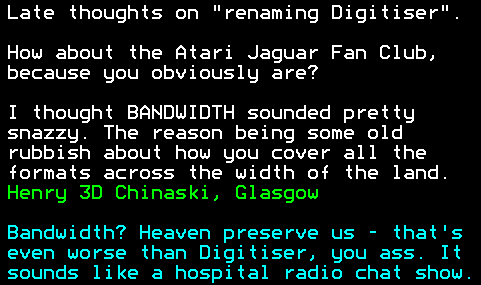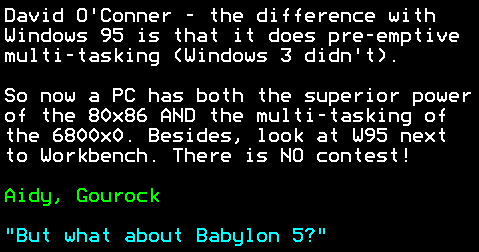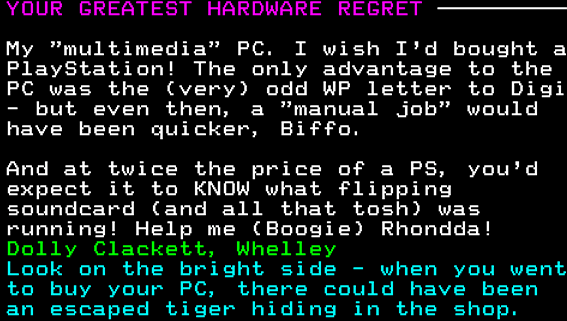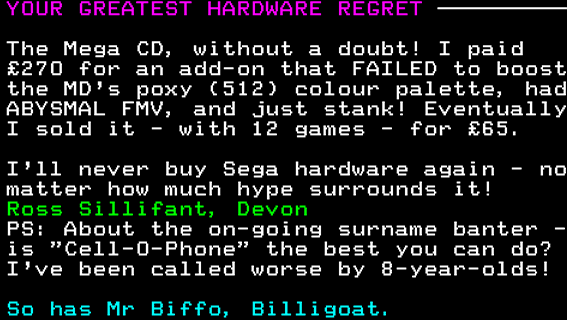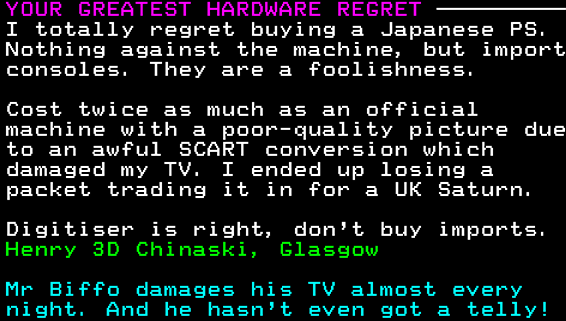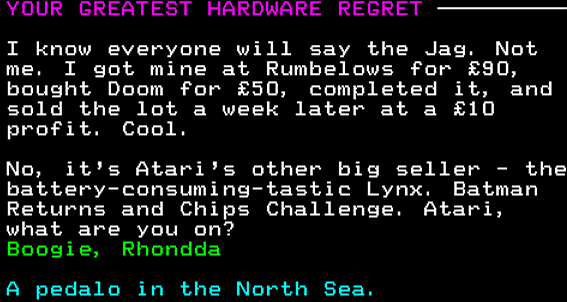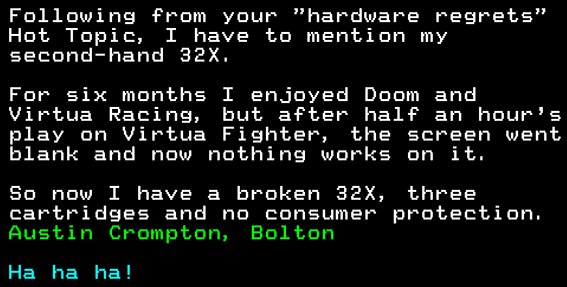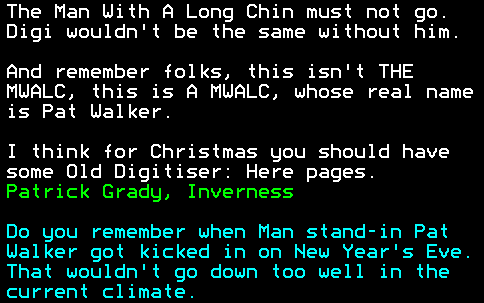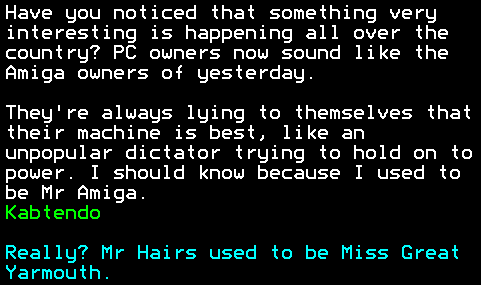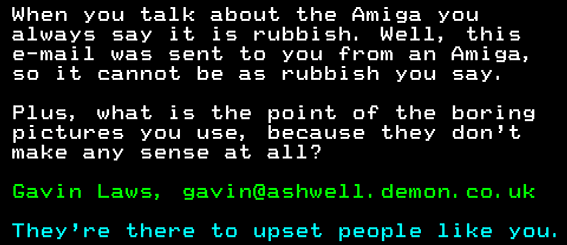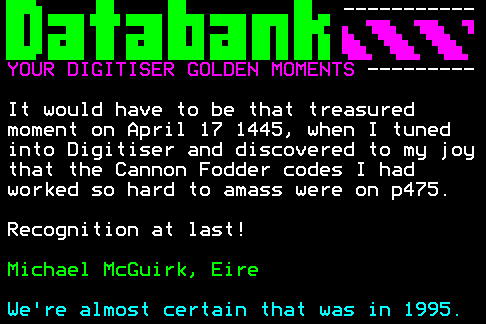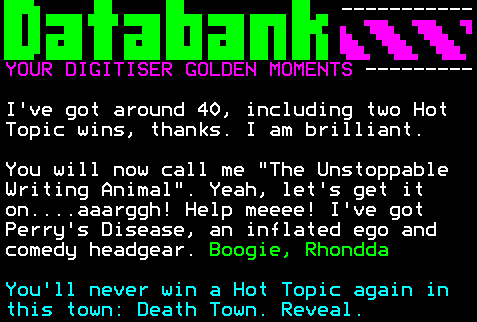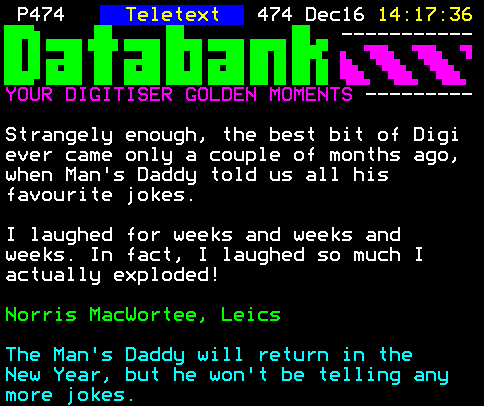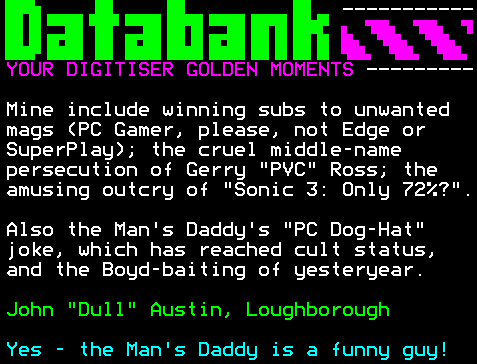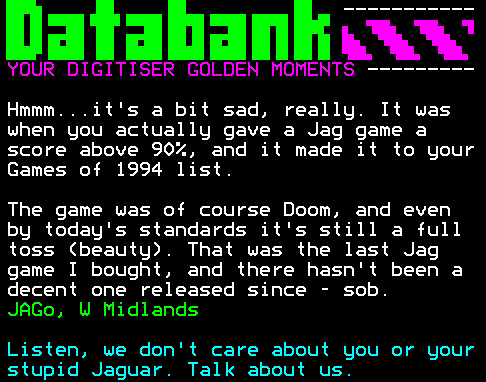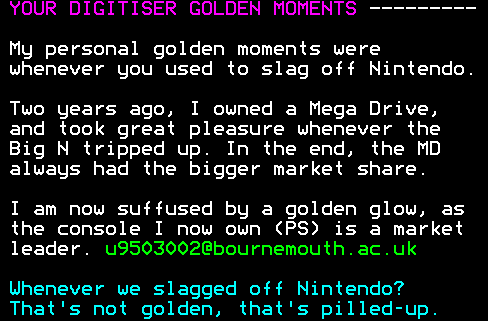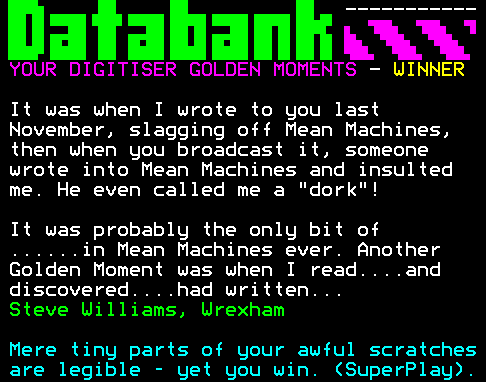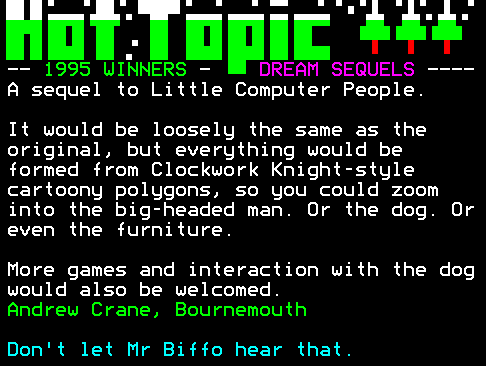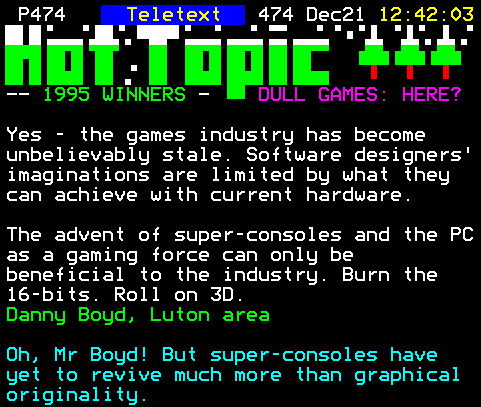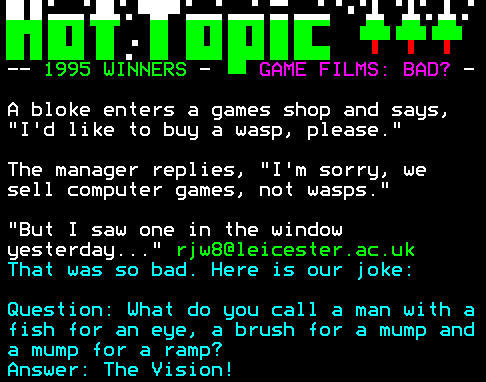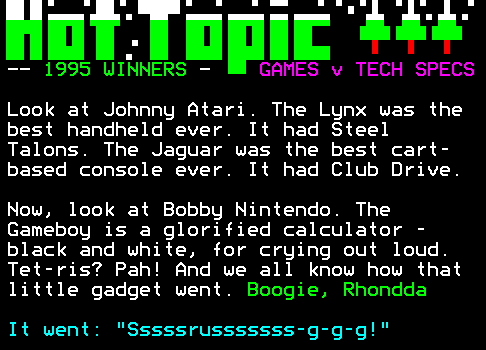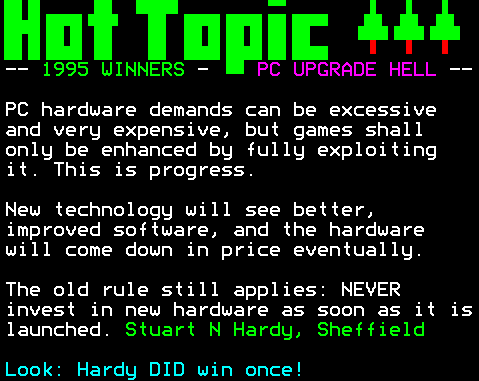 ---
1996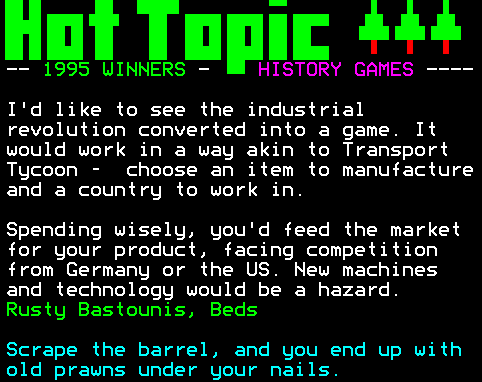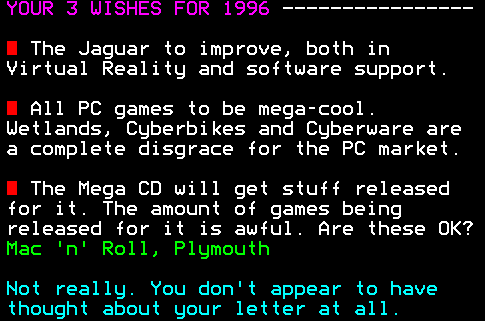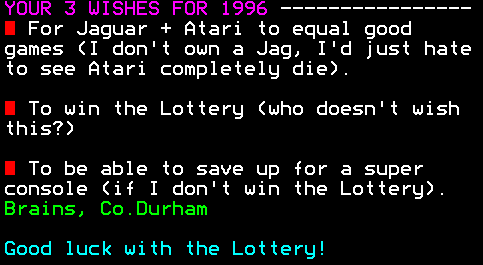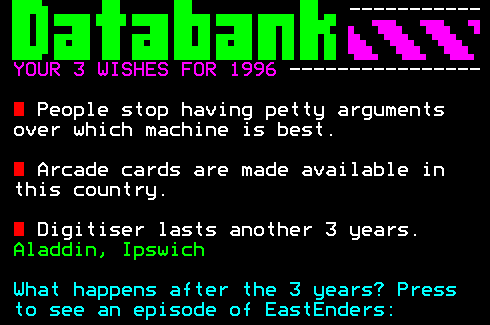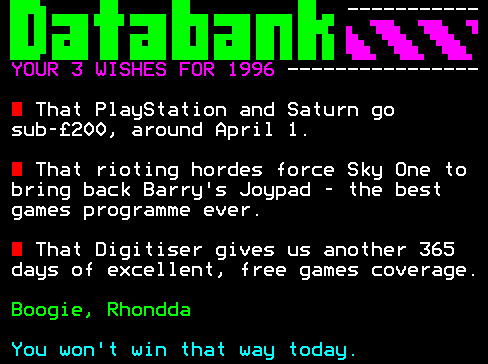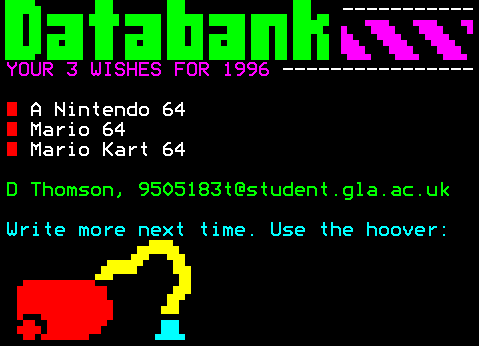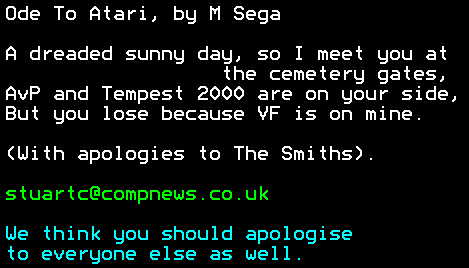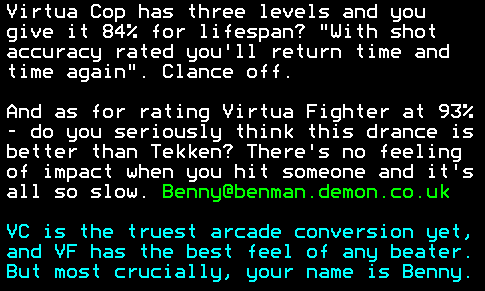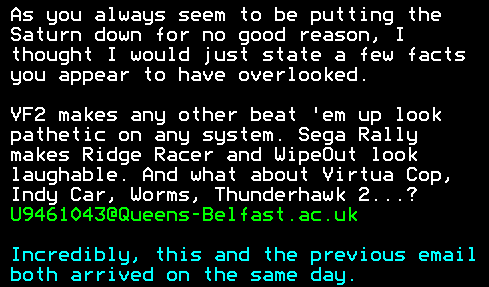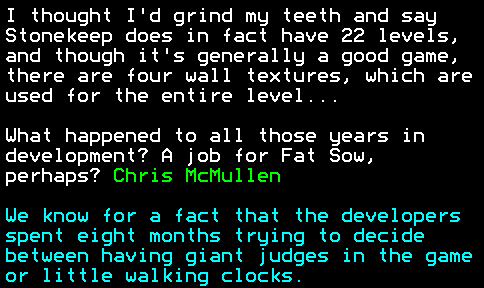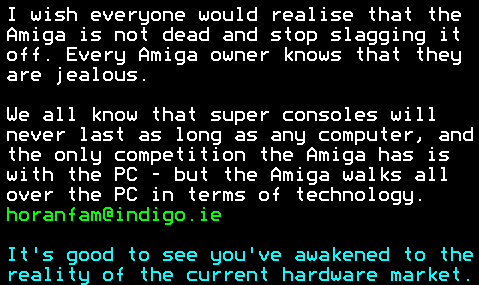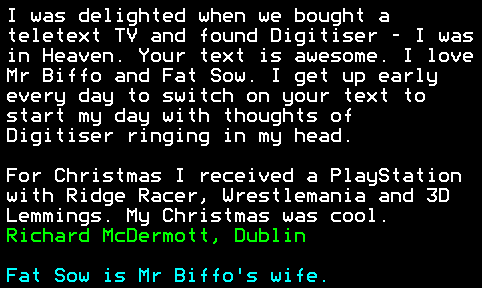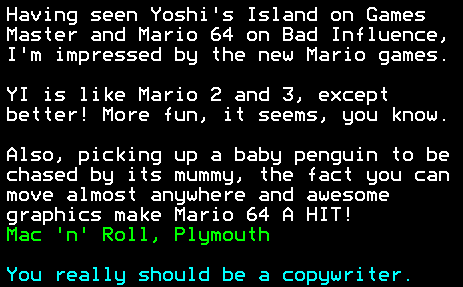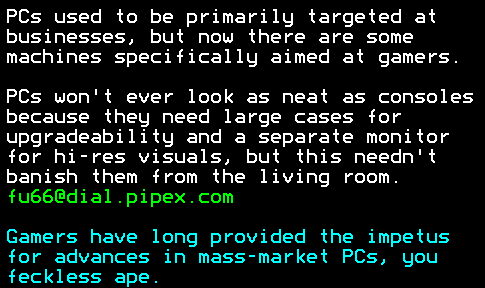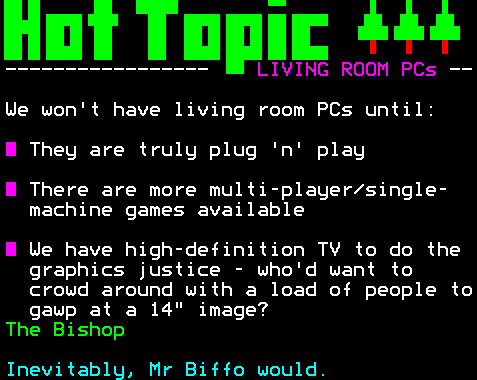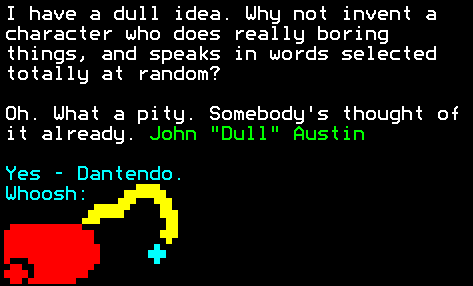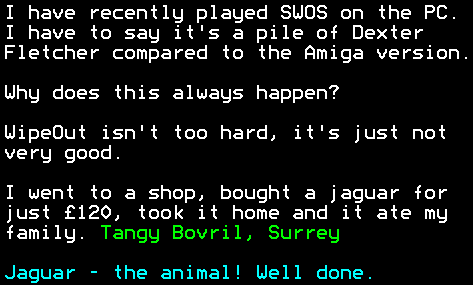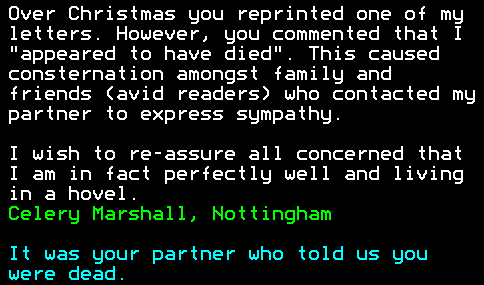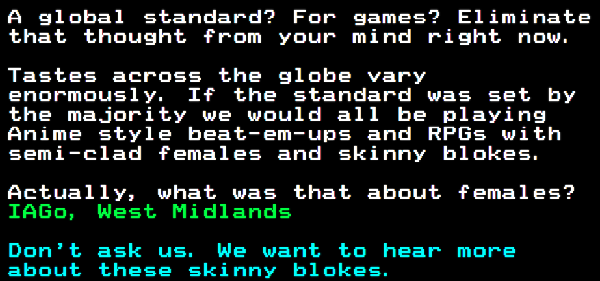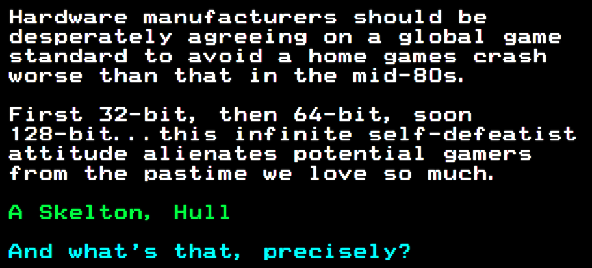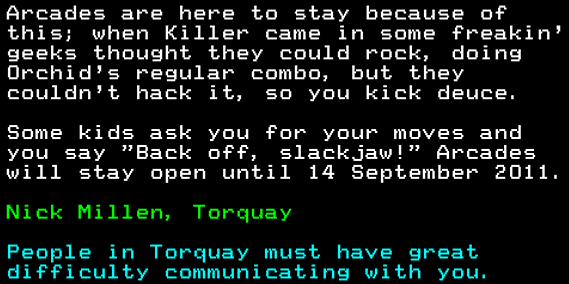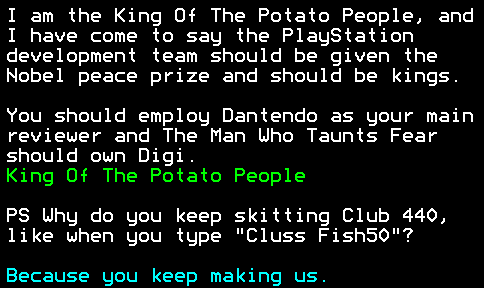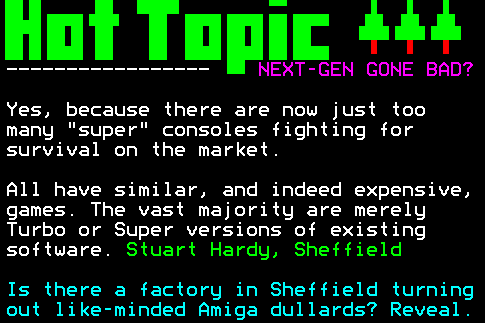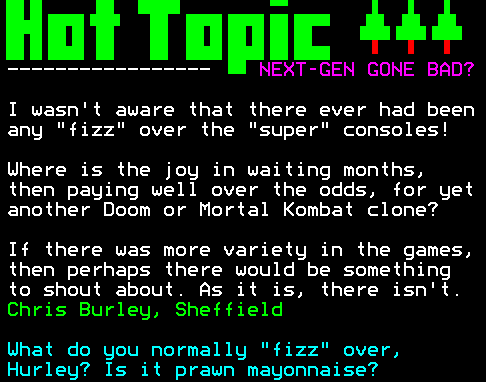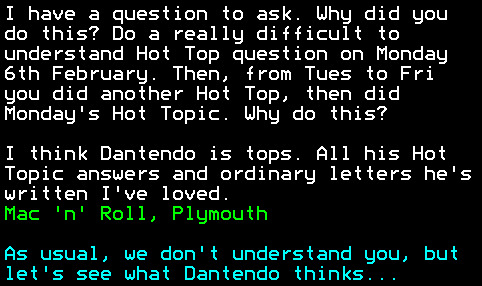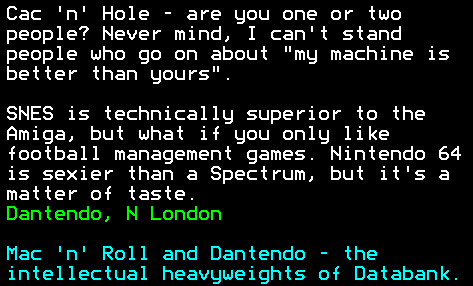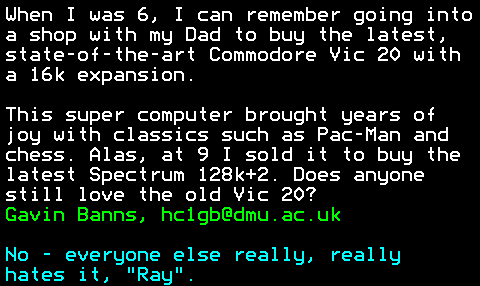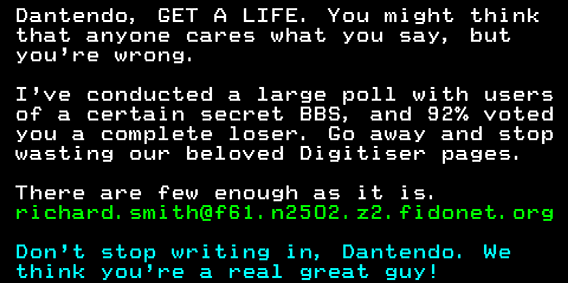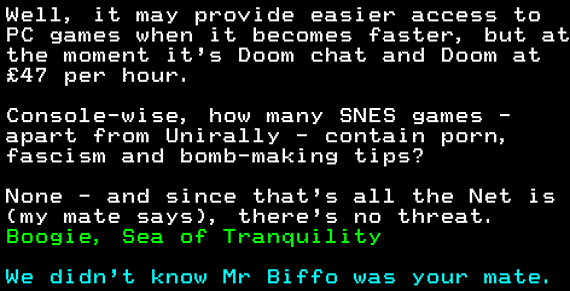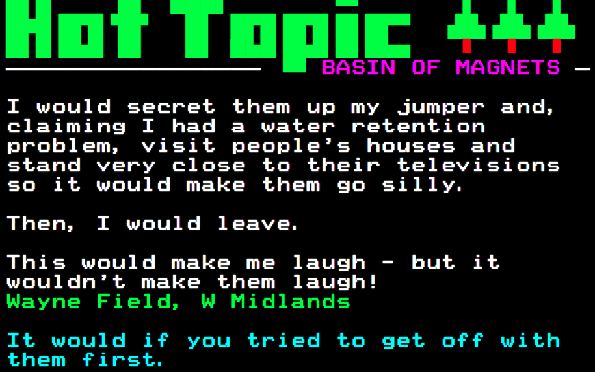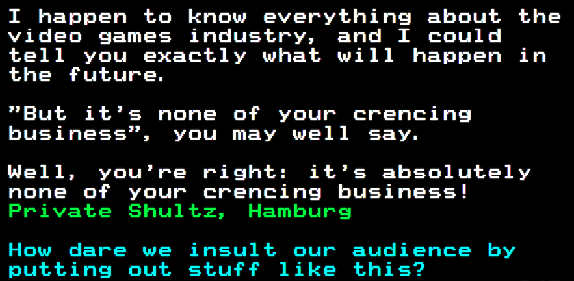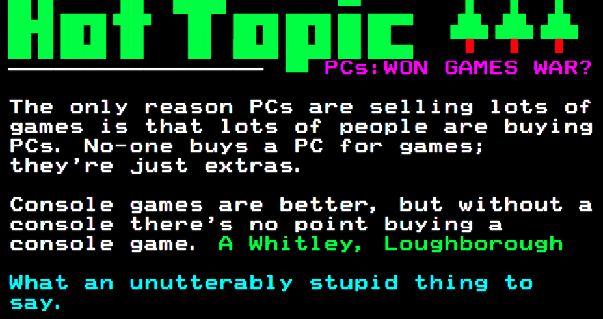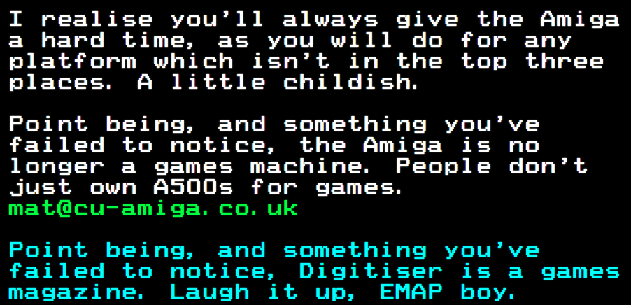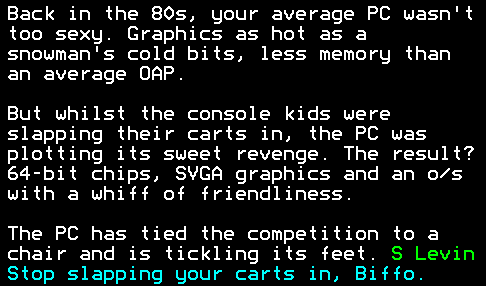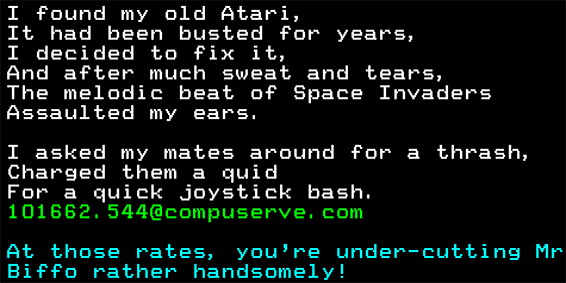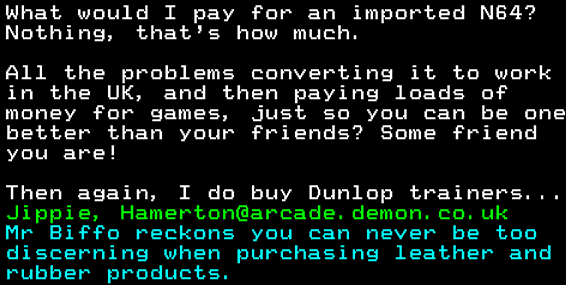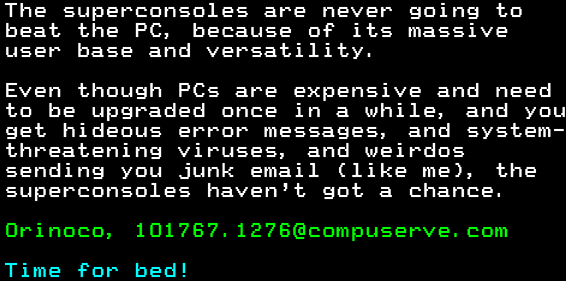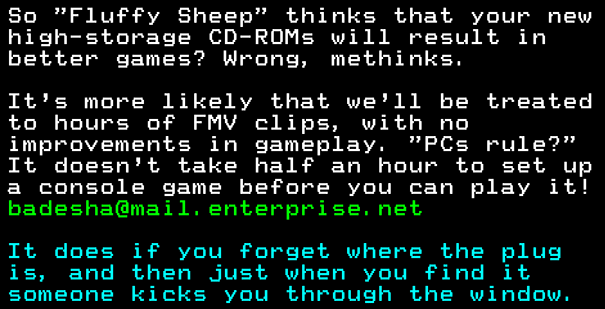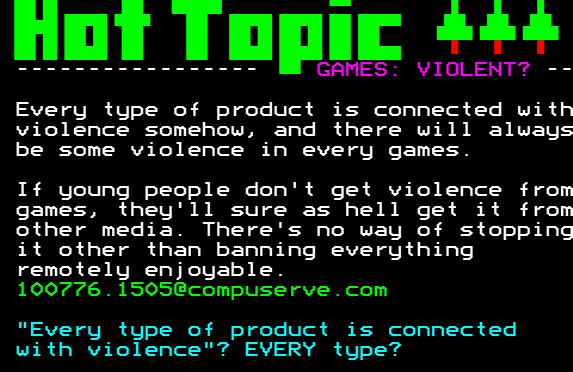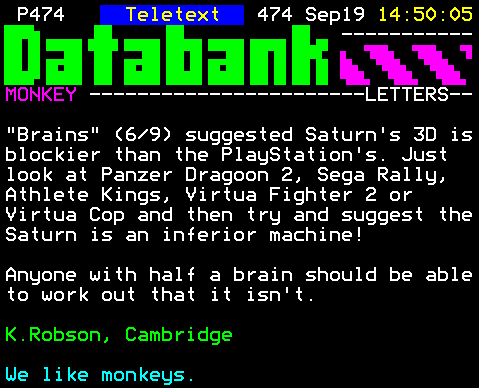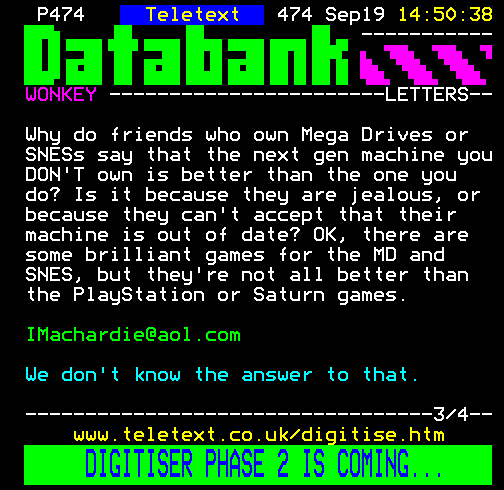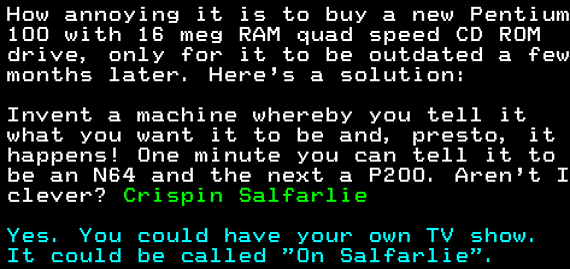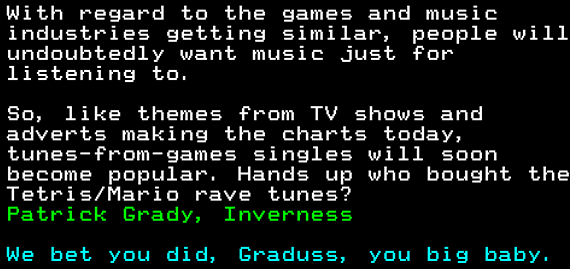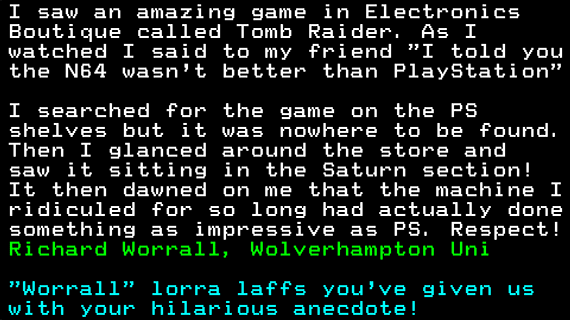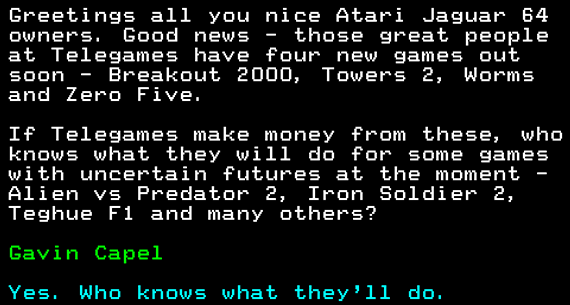 ---
1997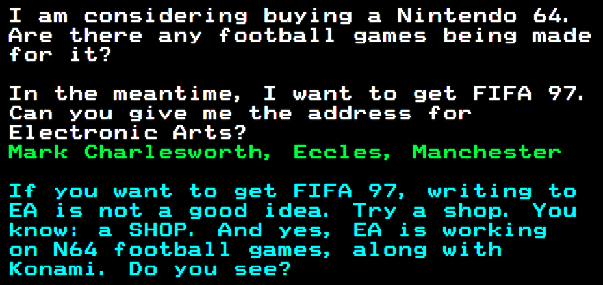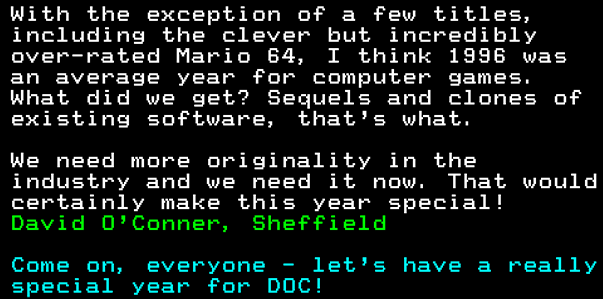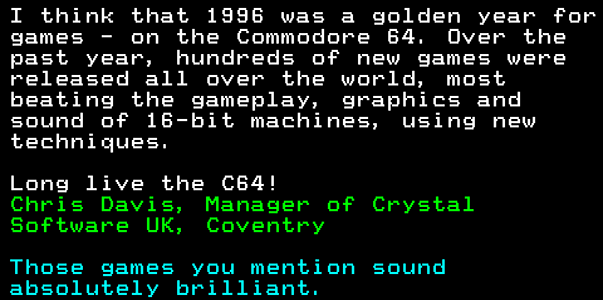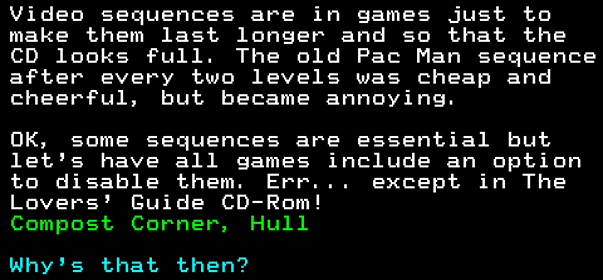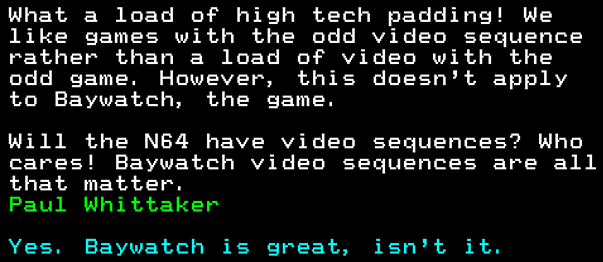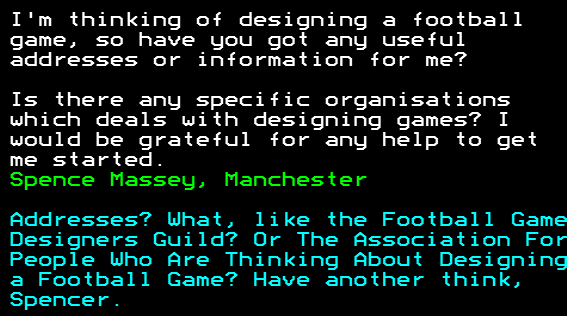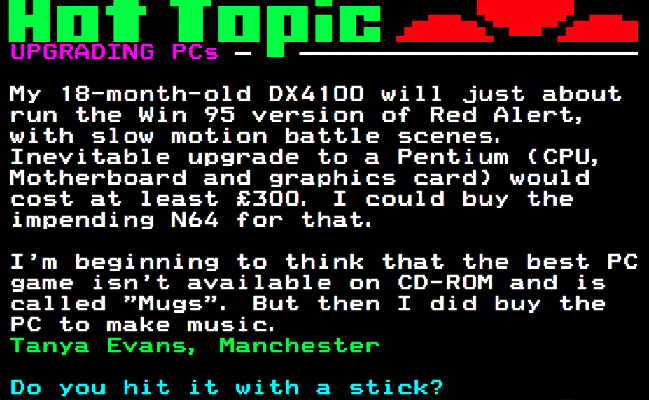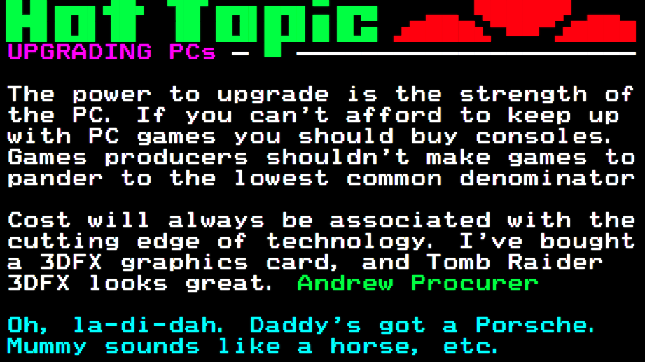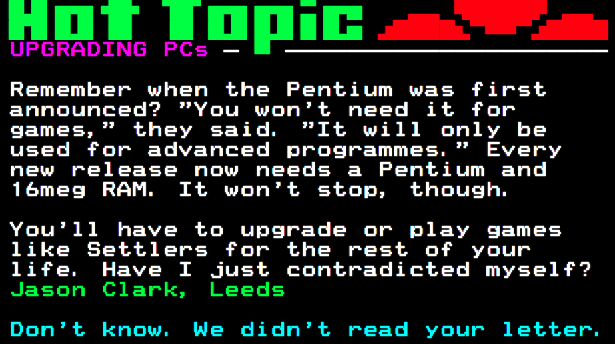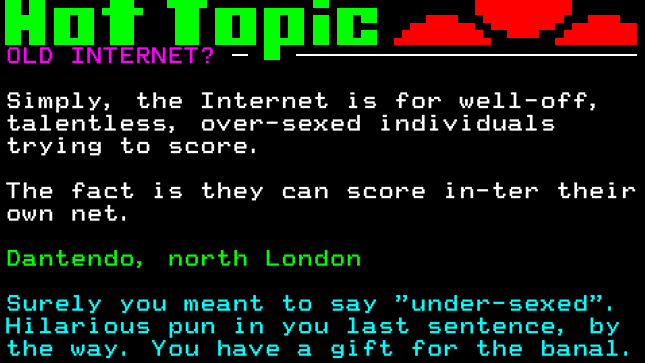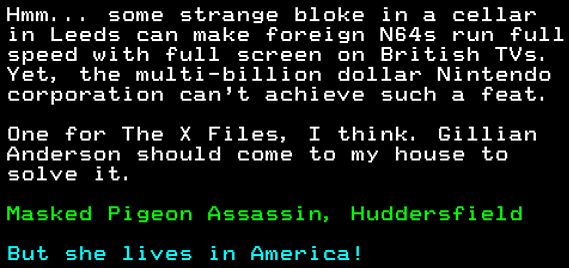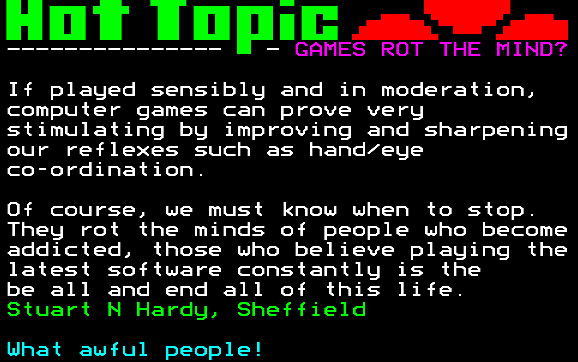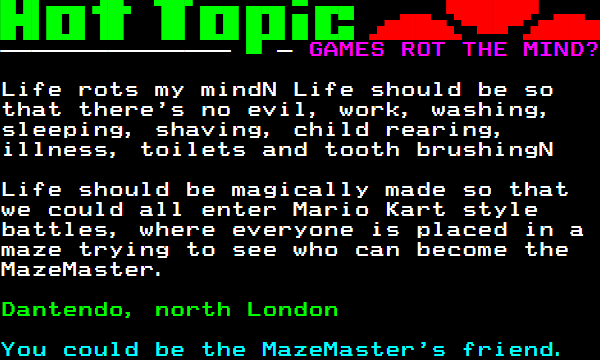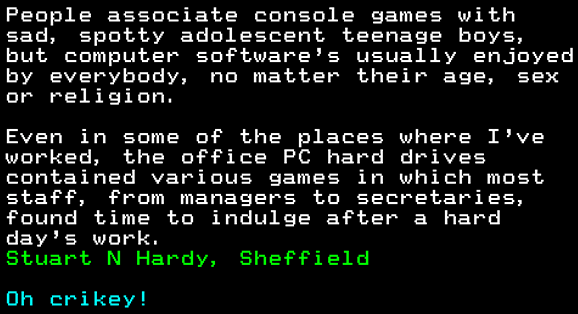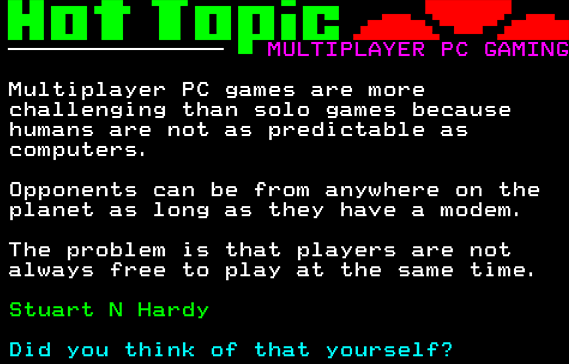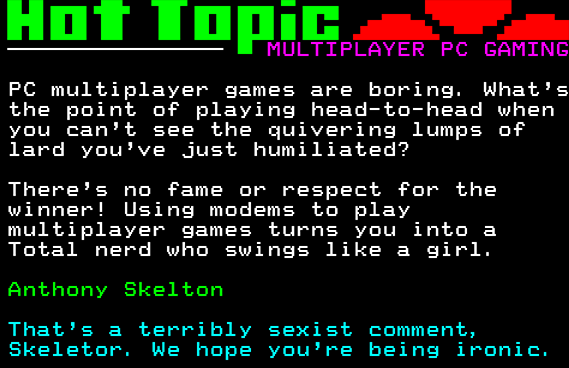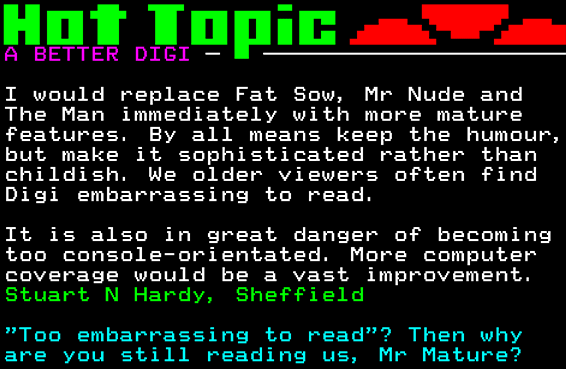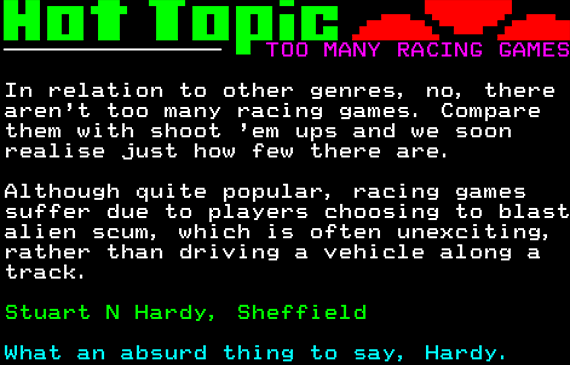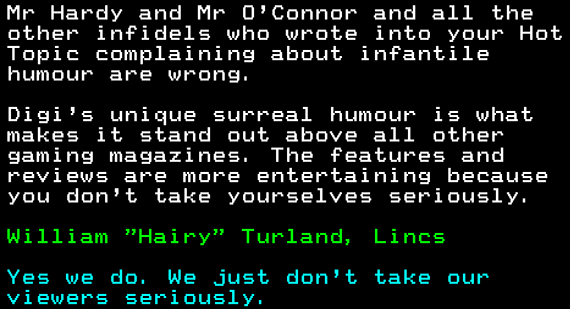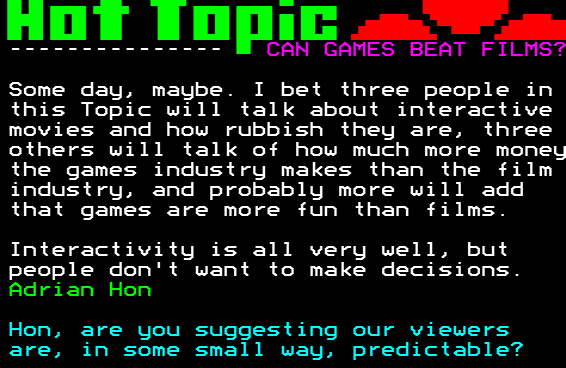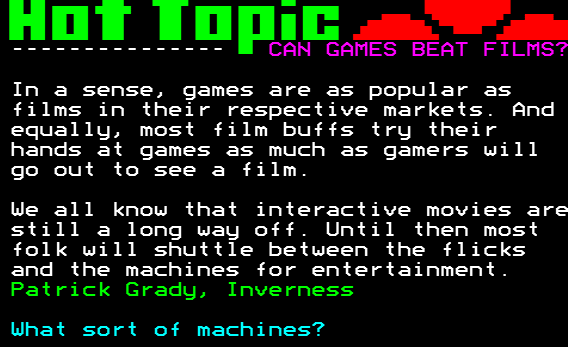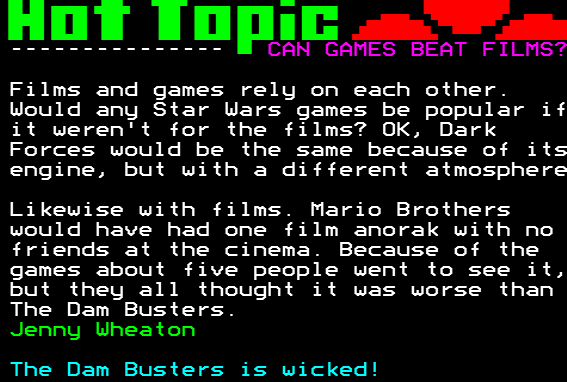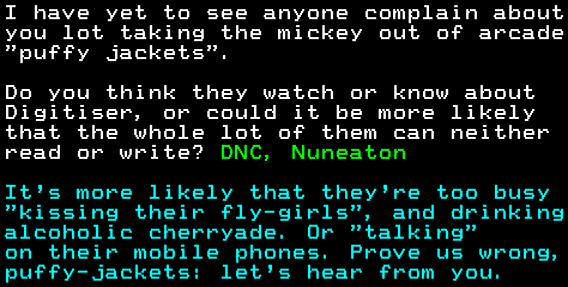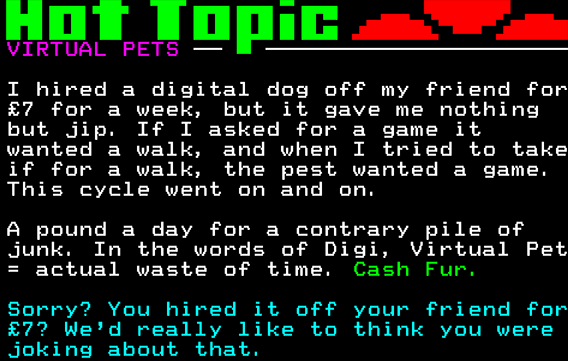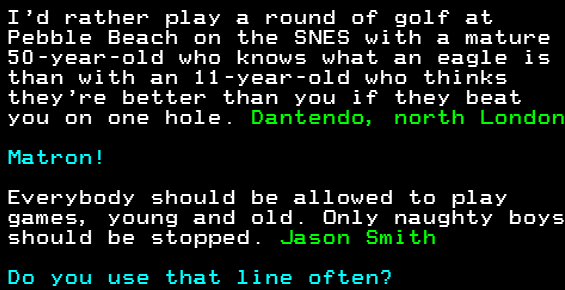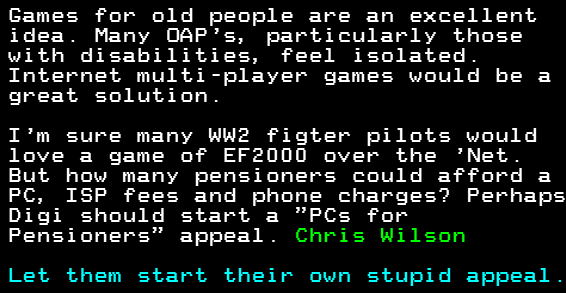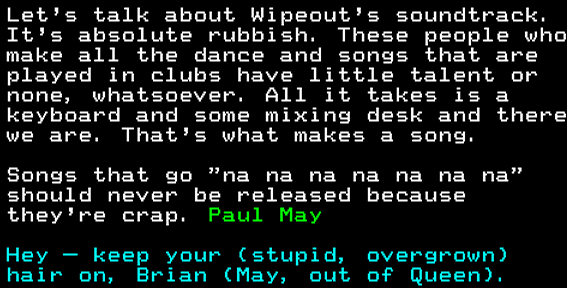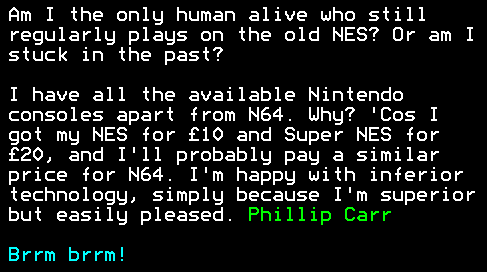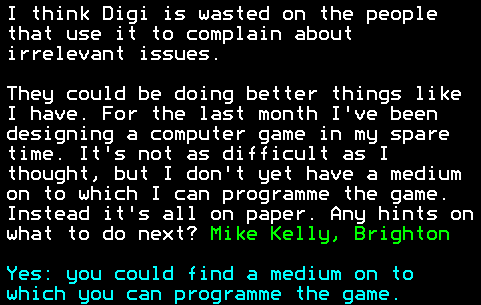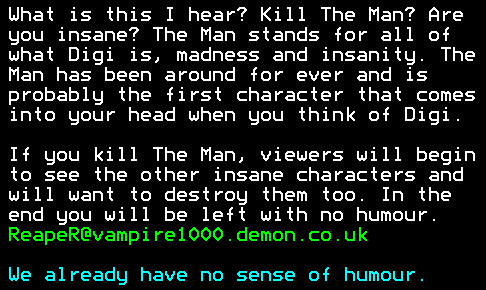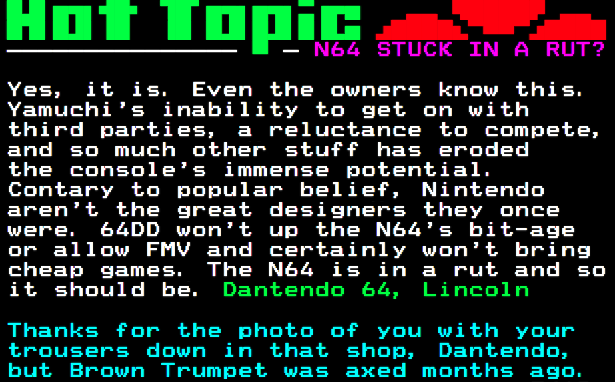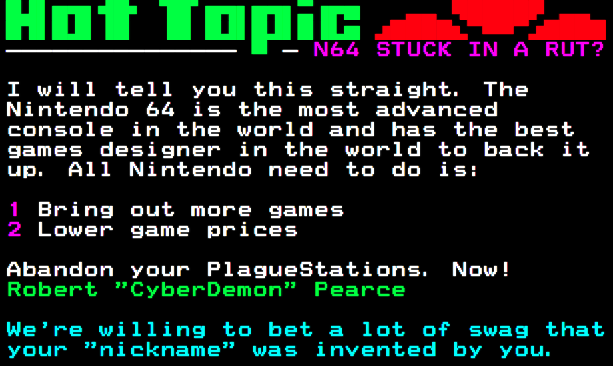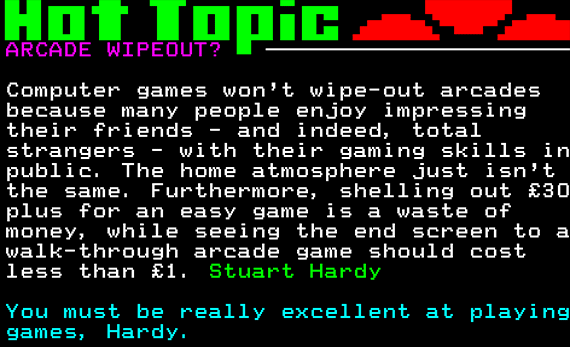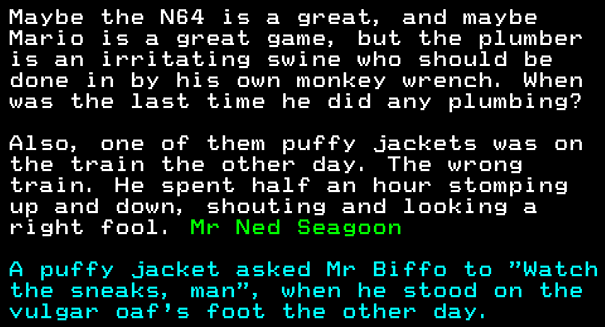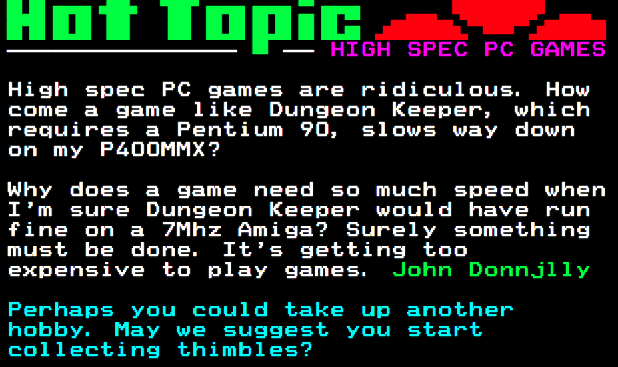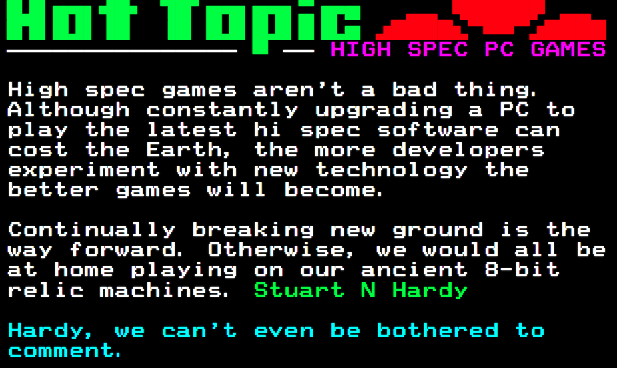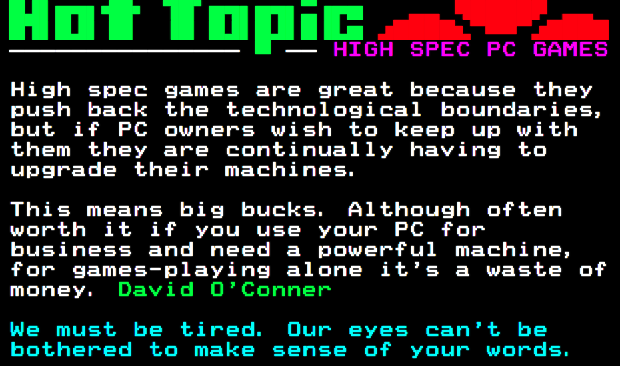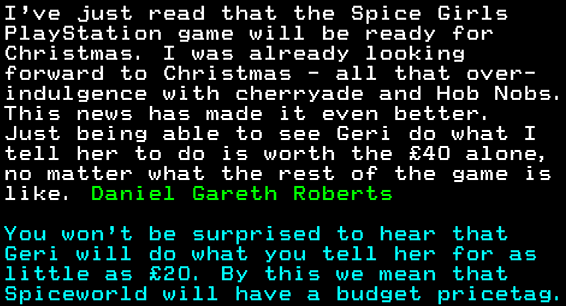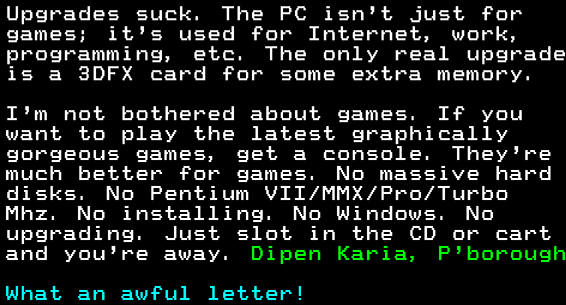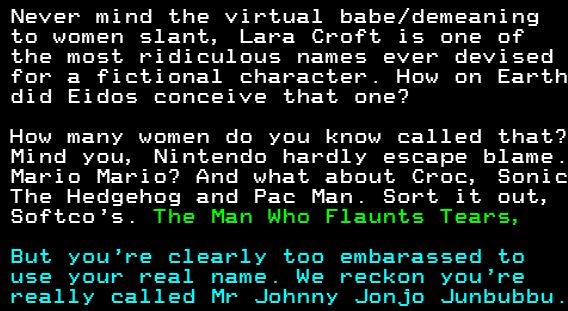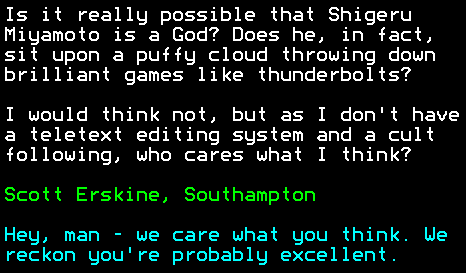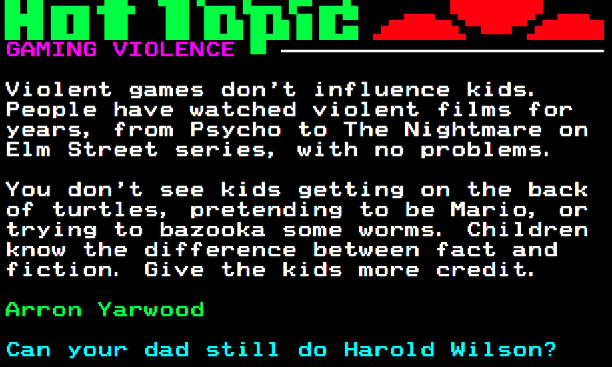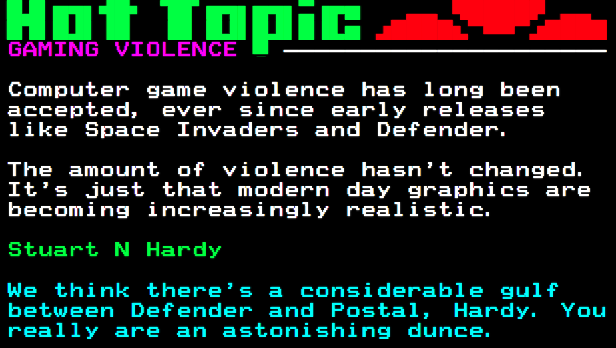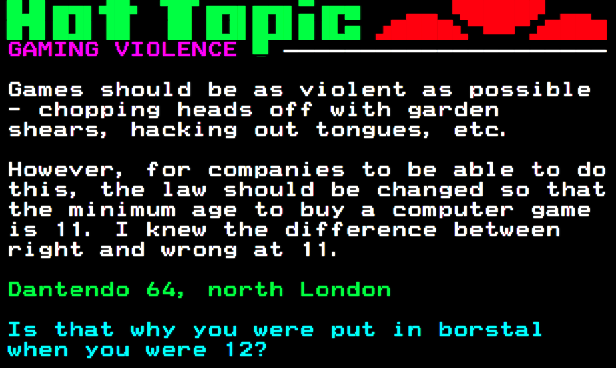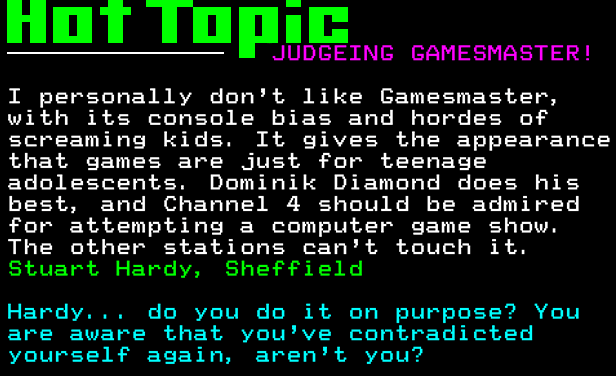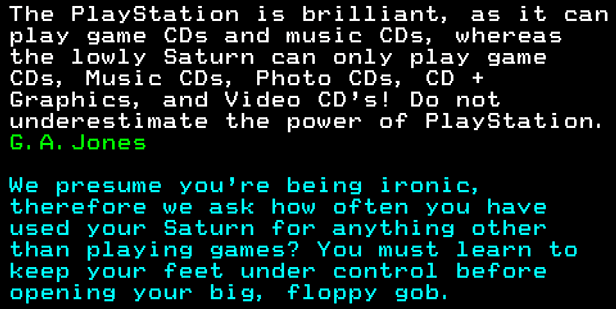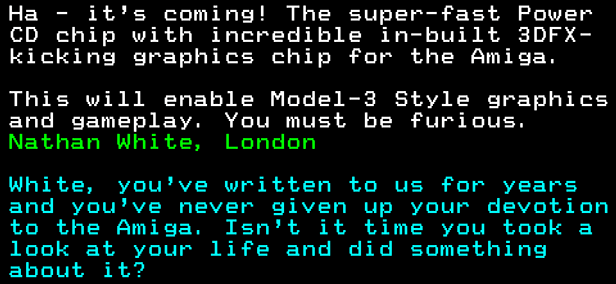 ---
1998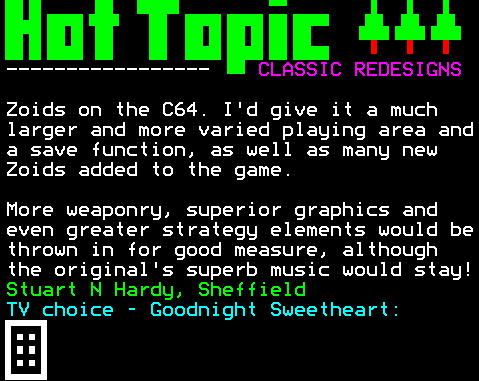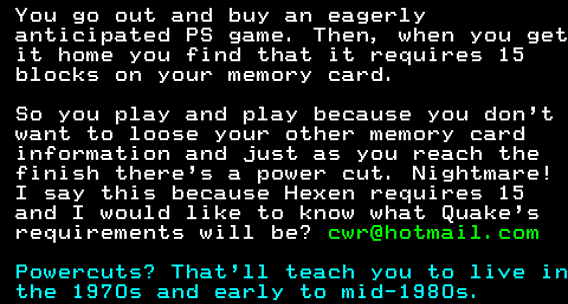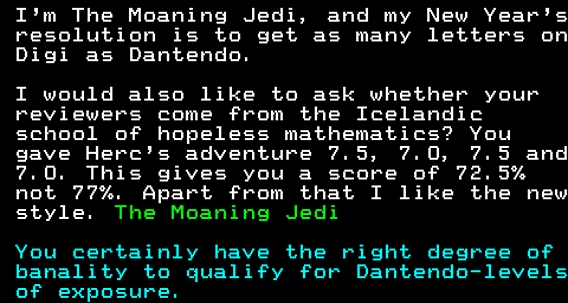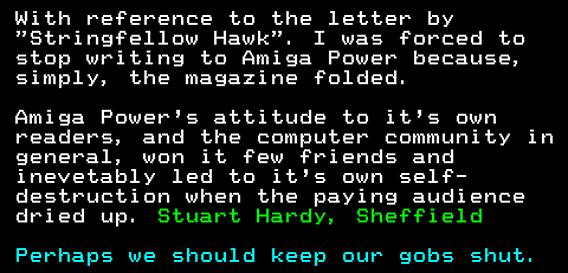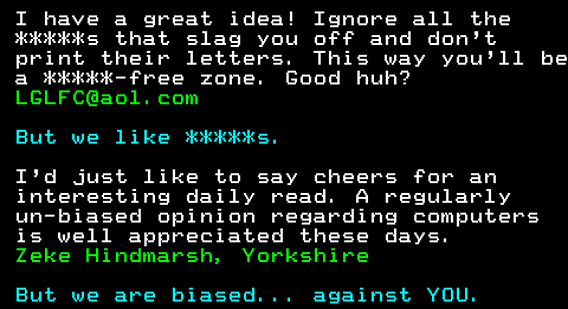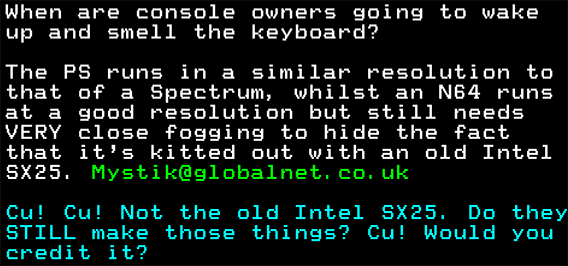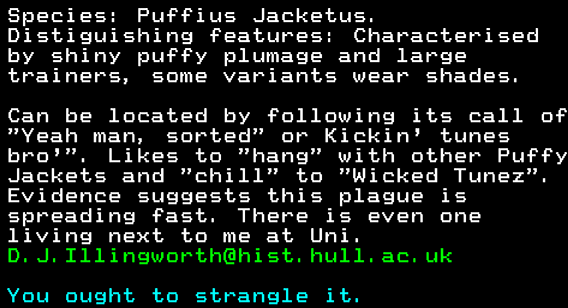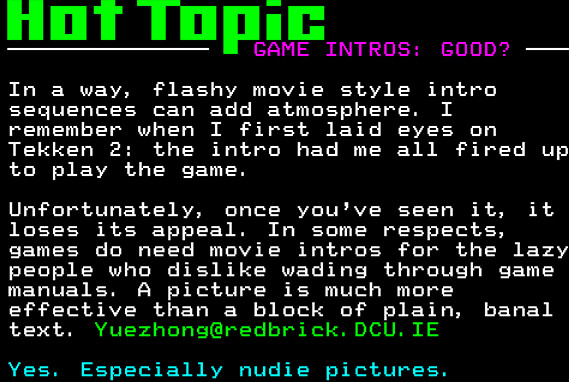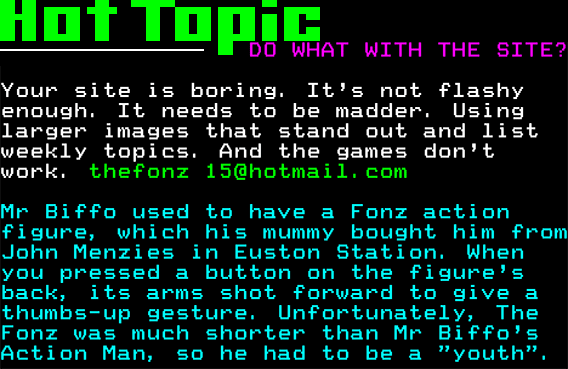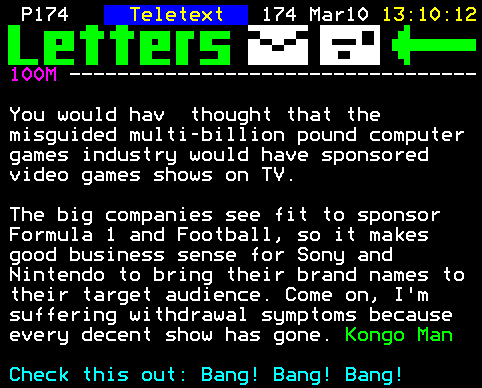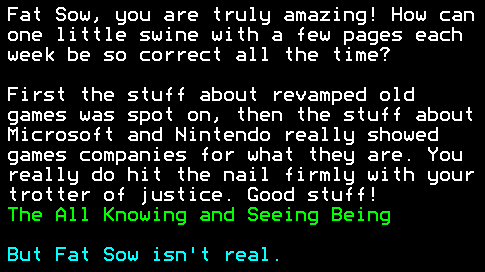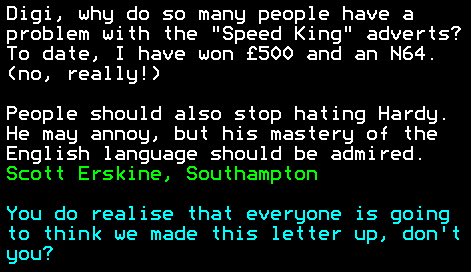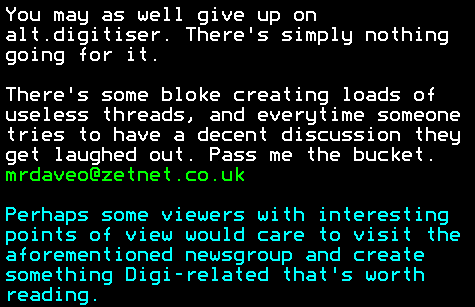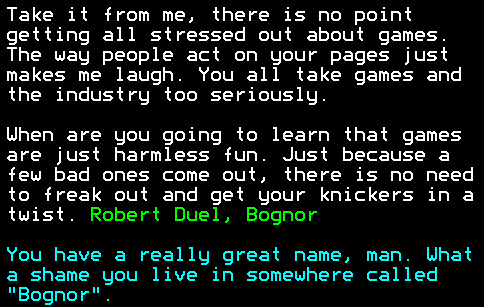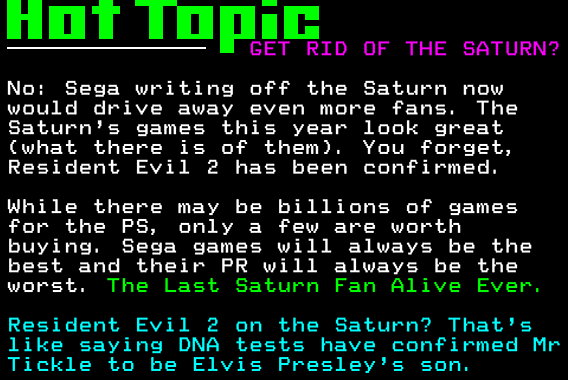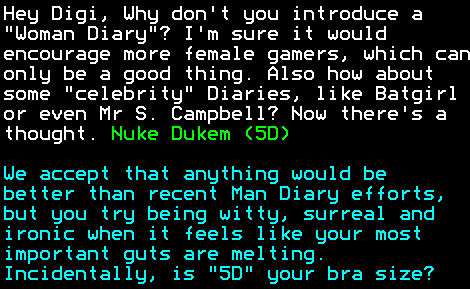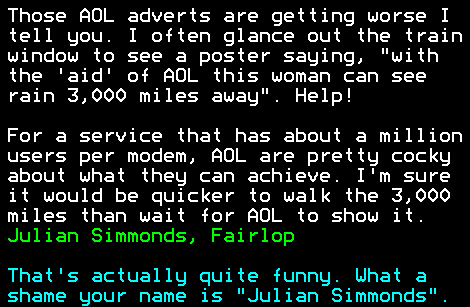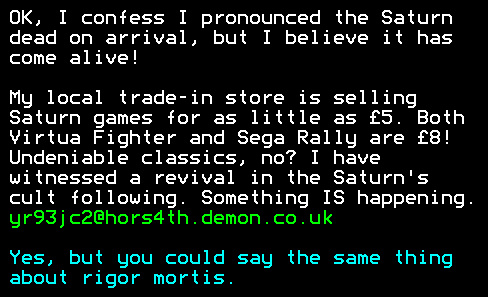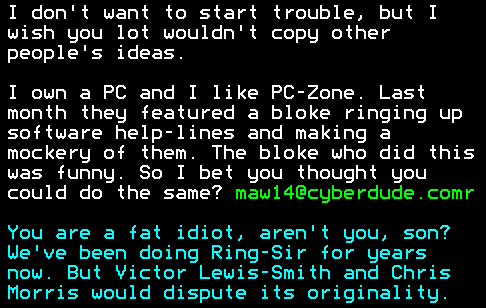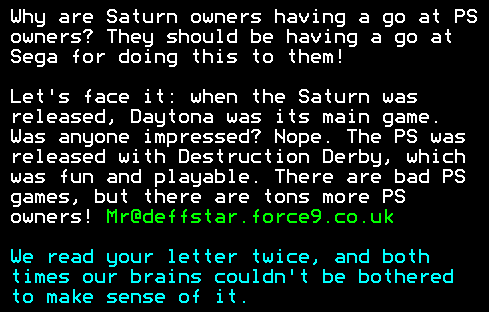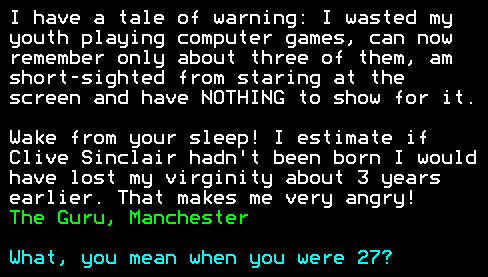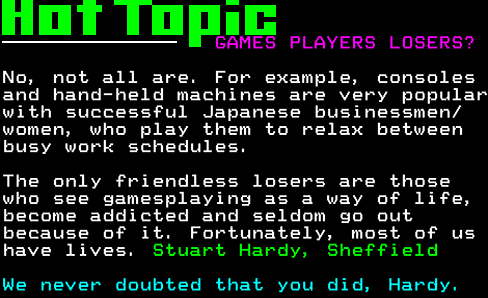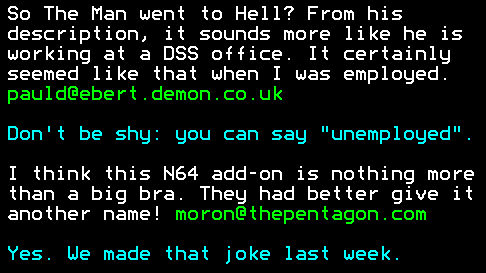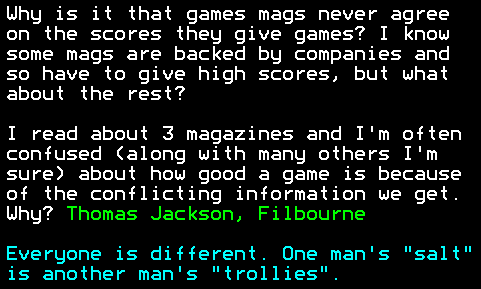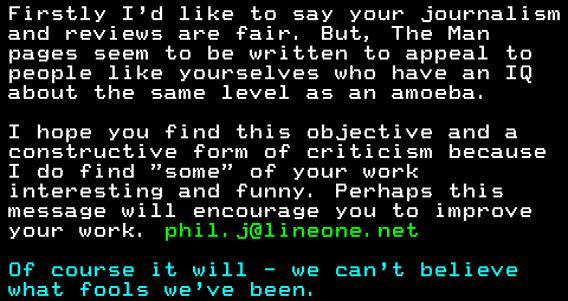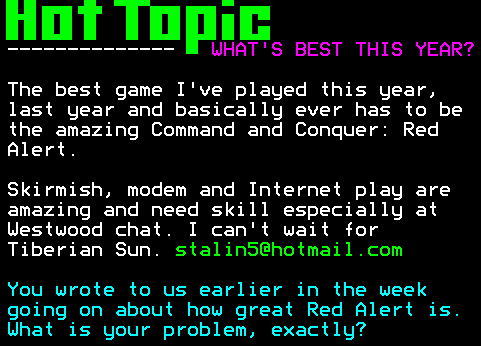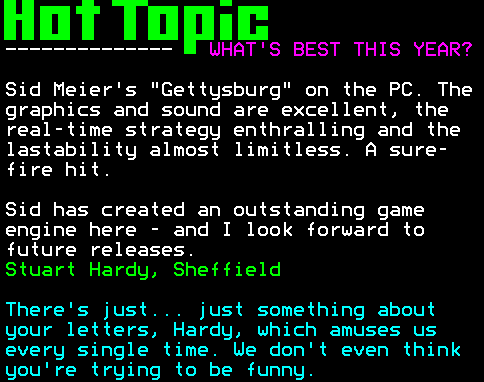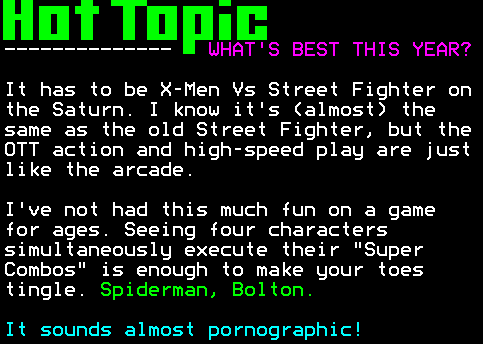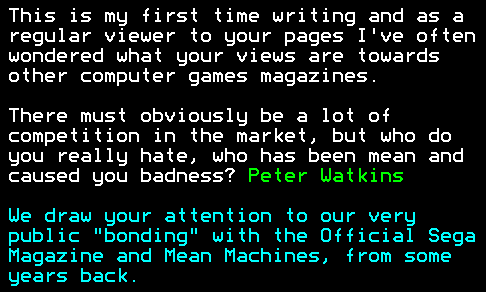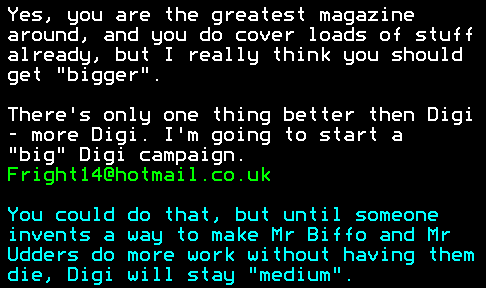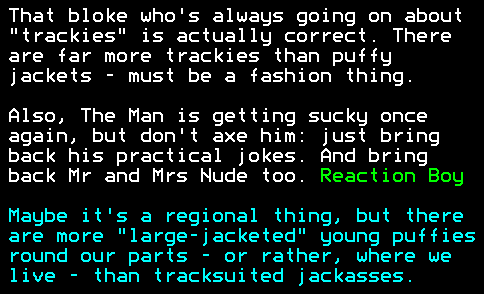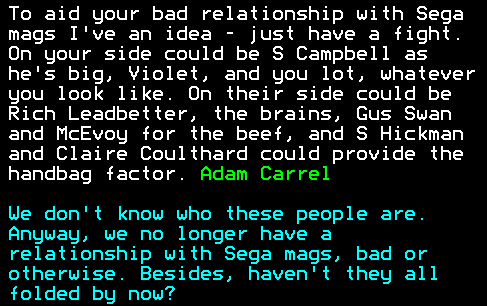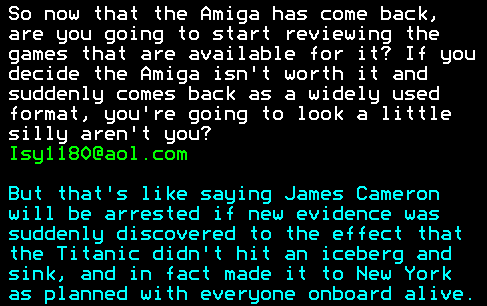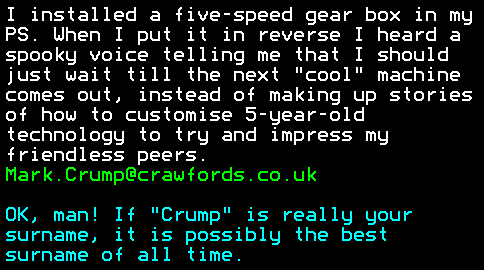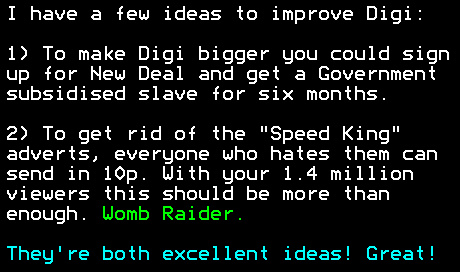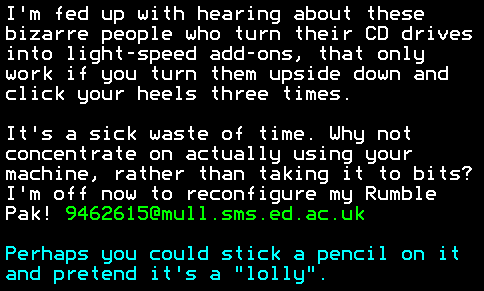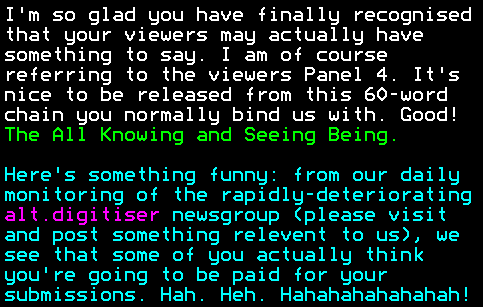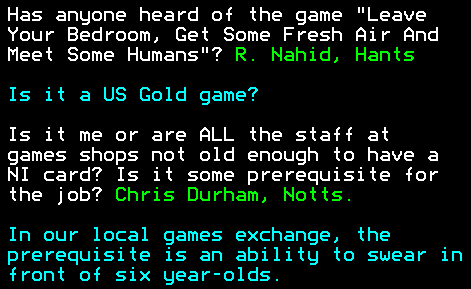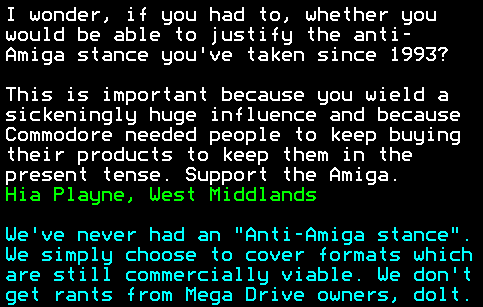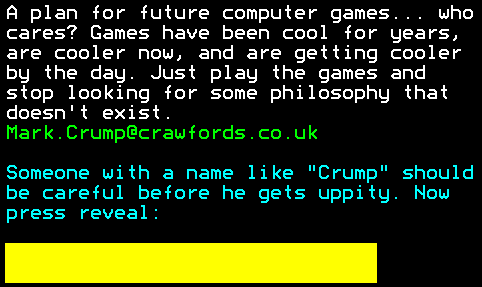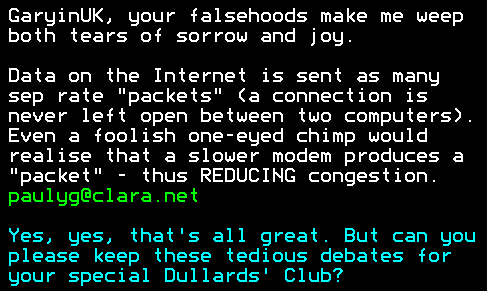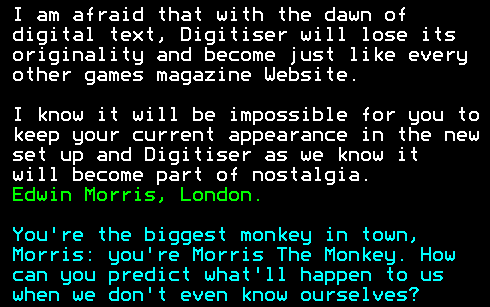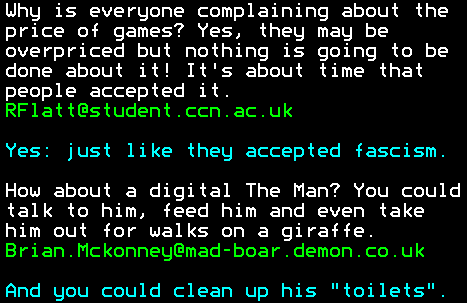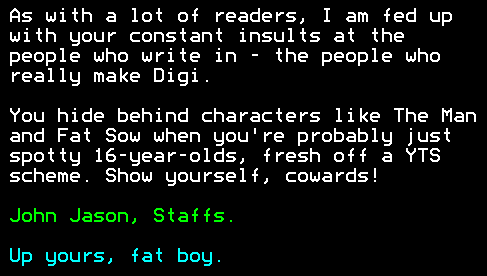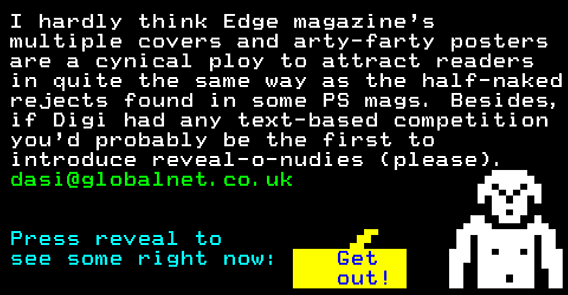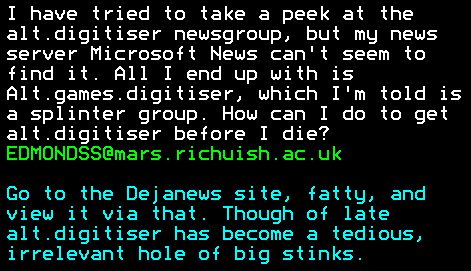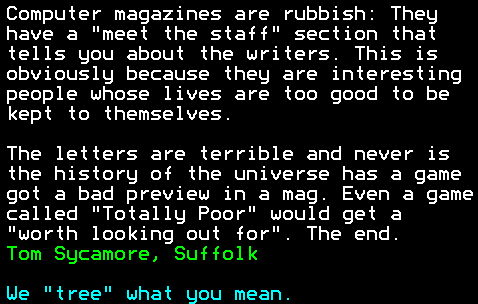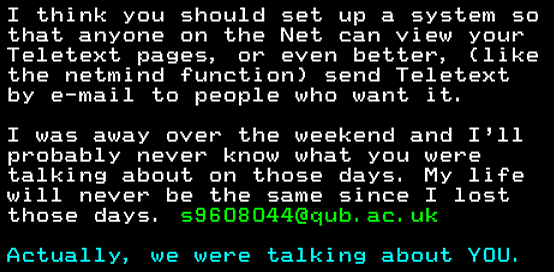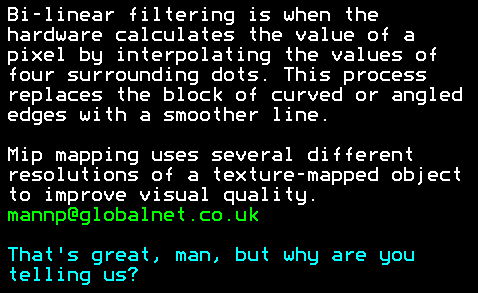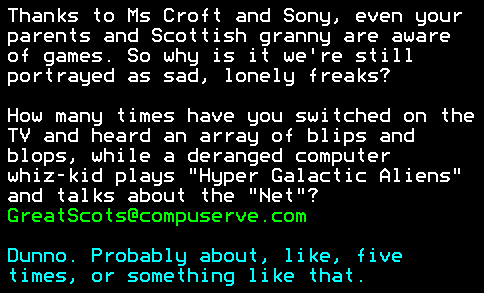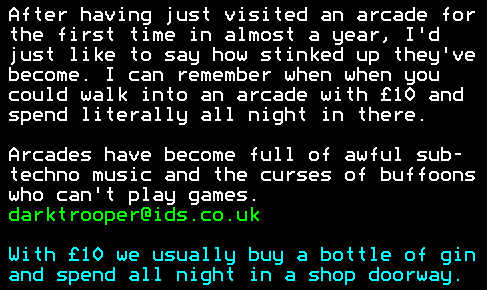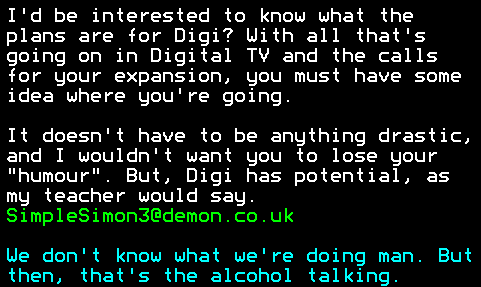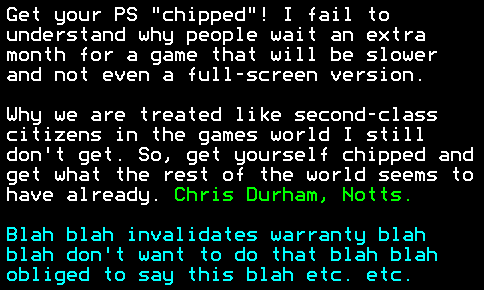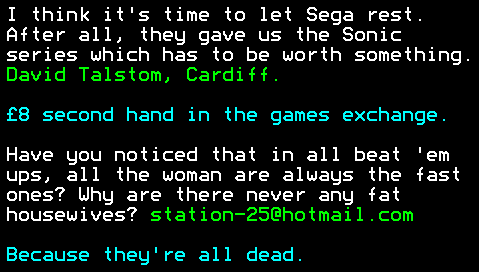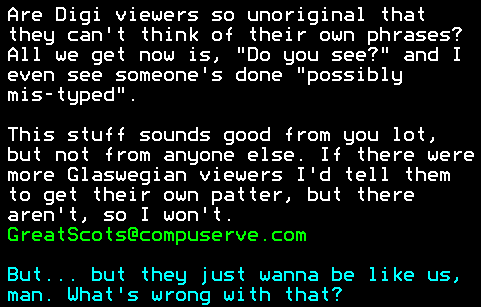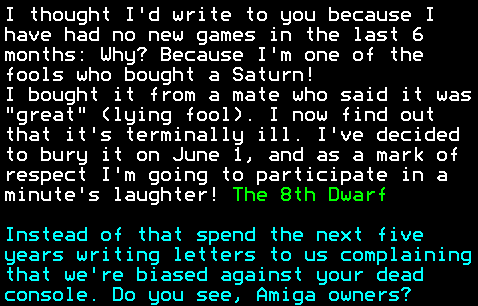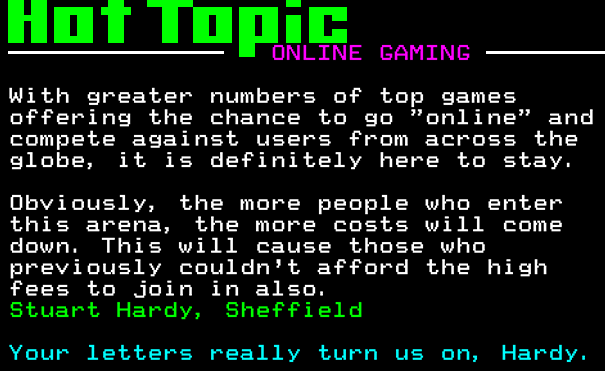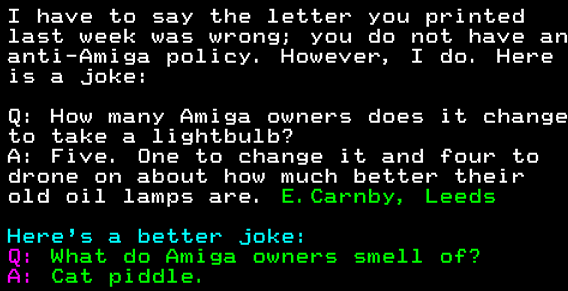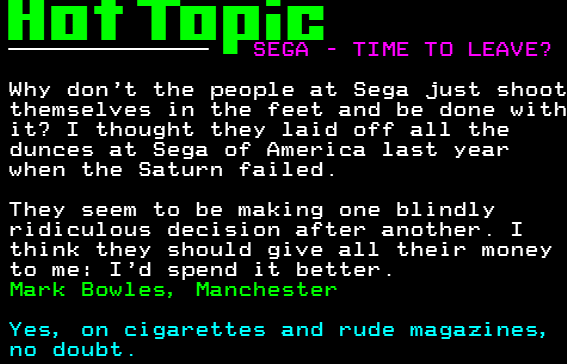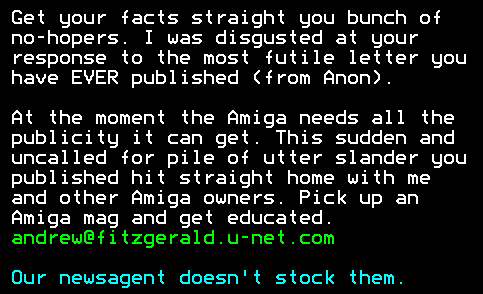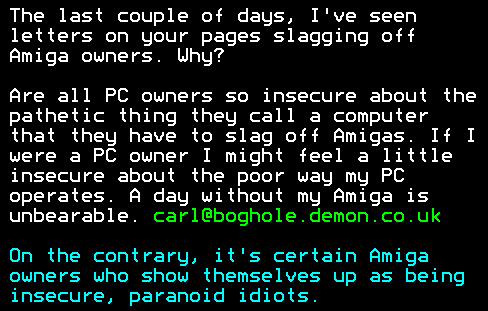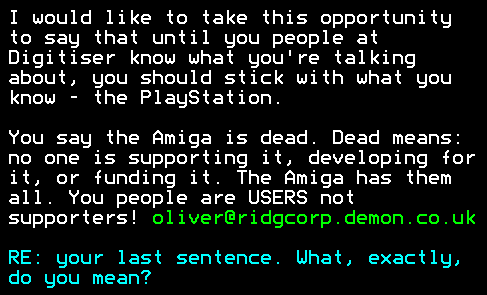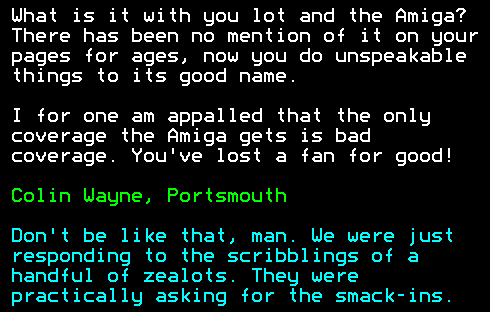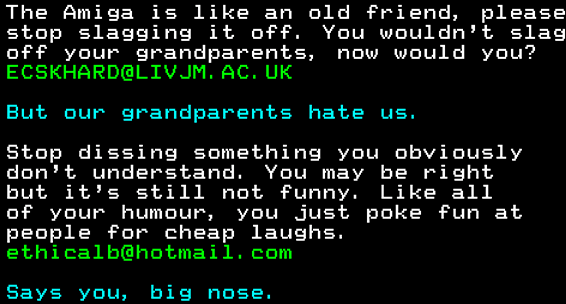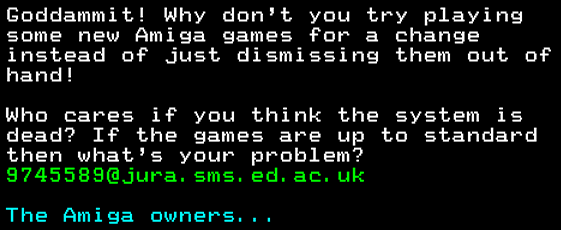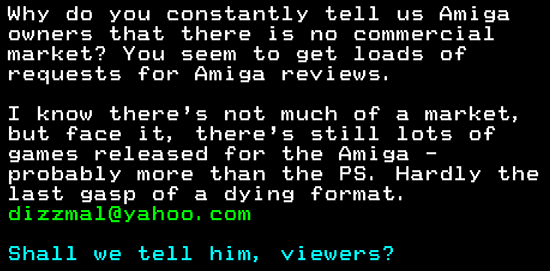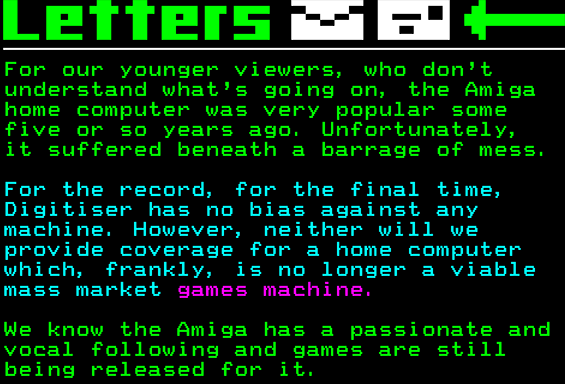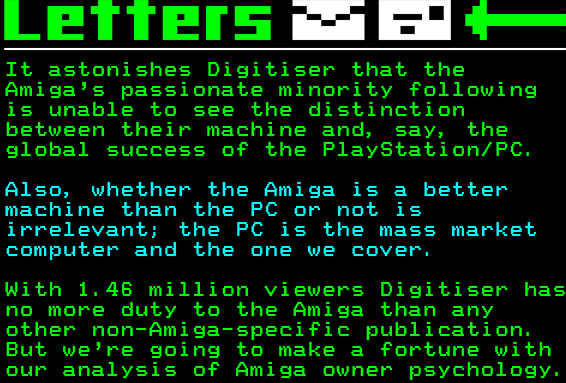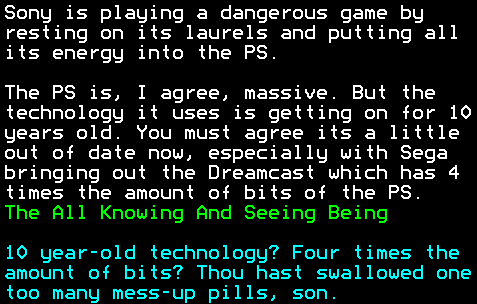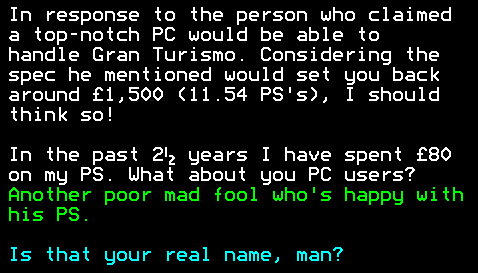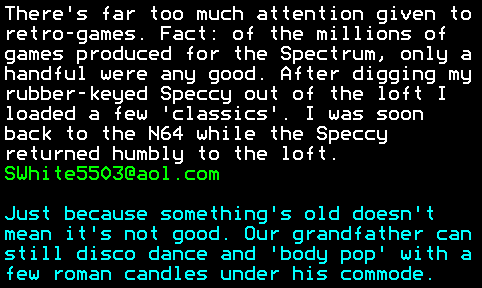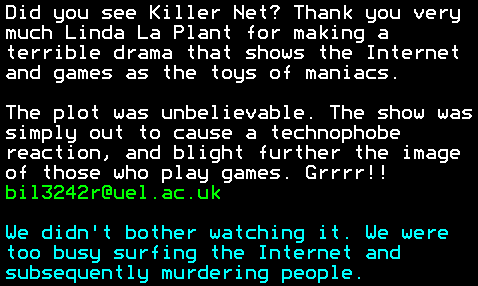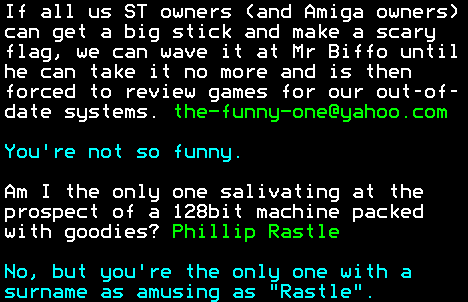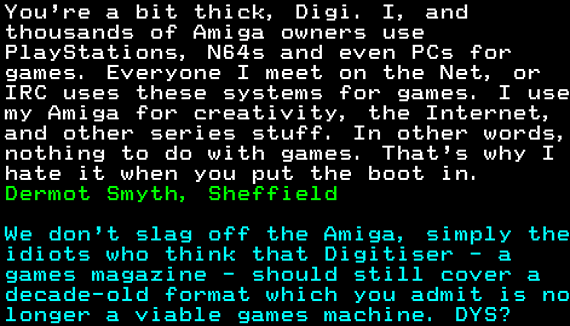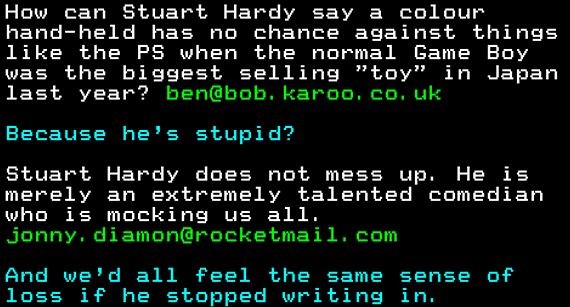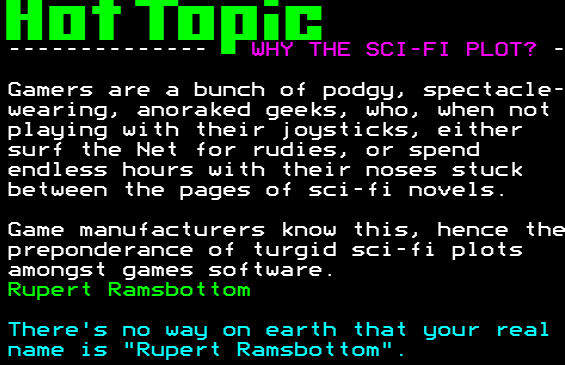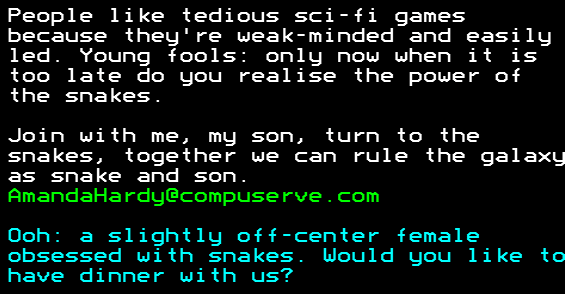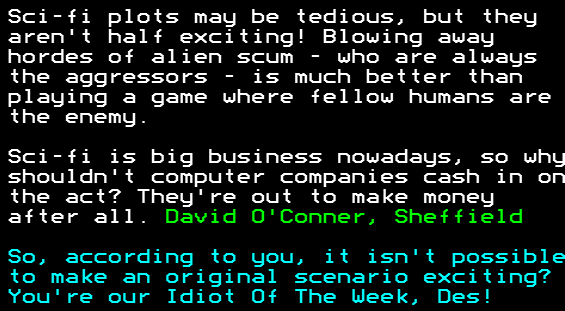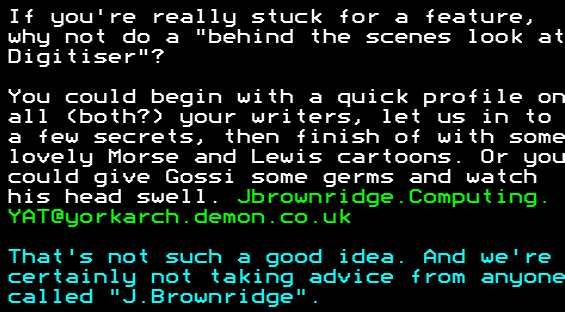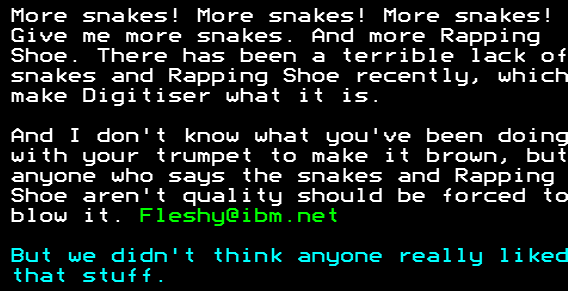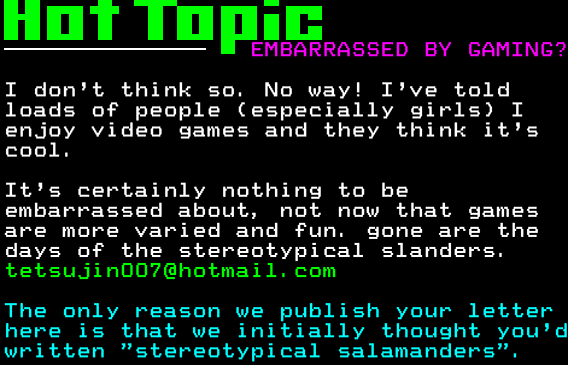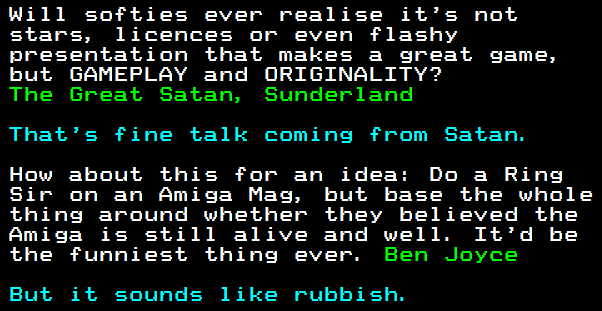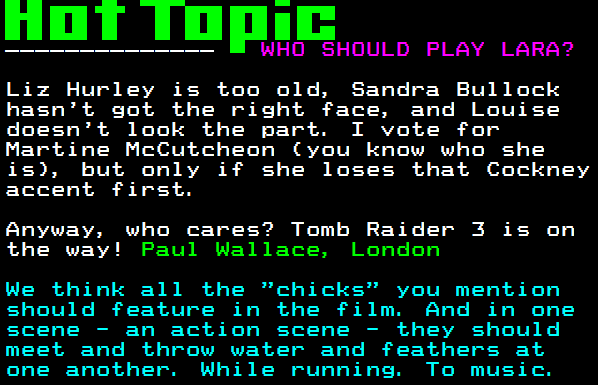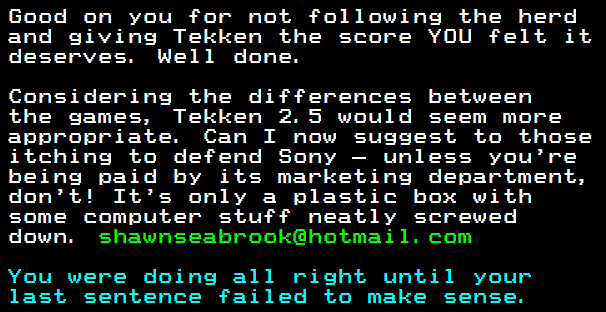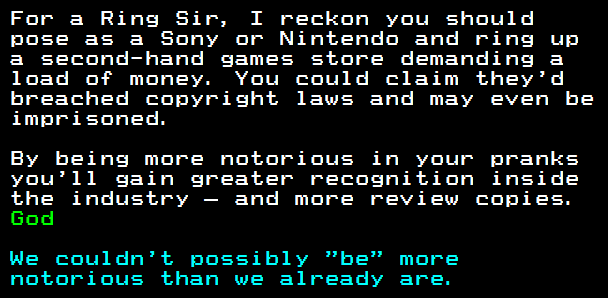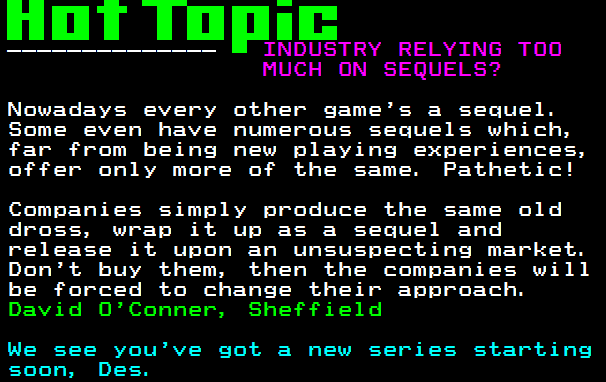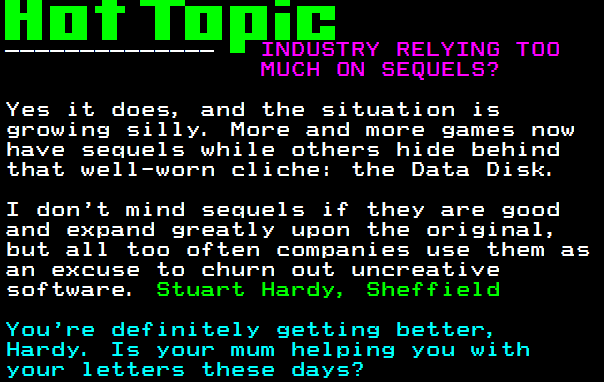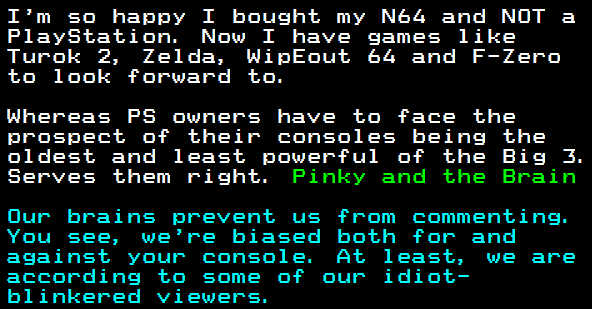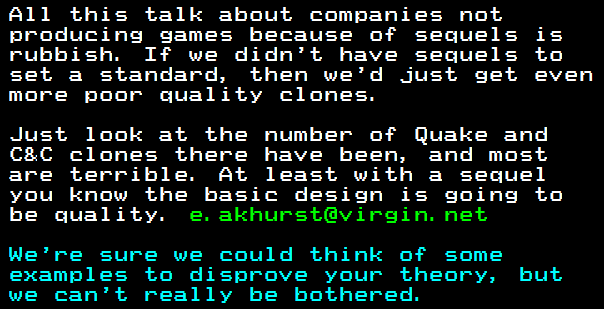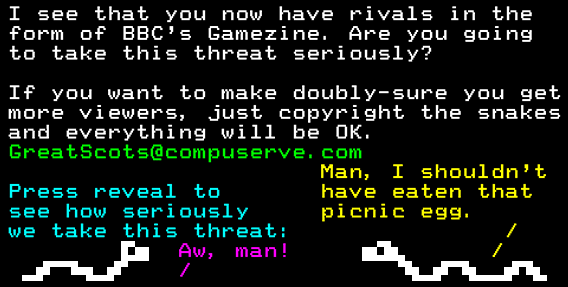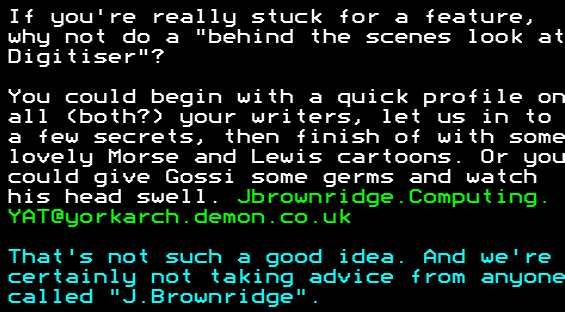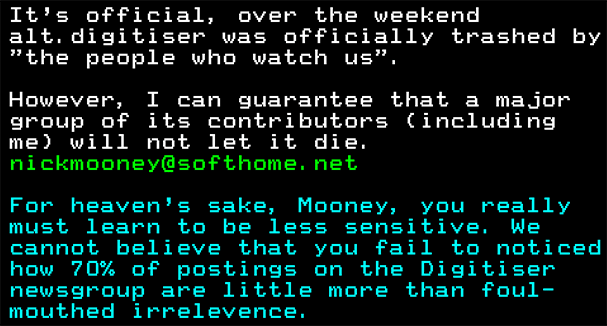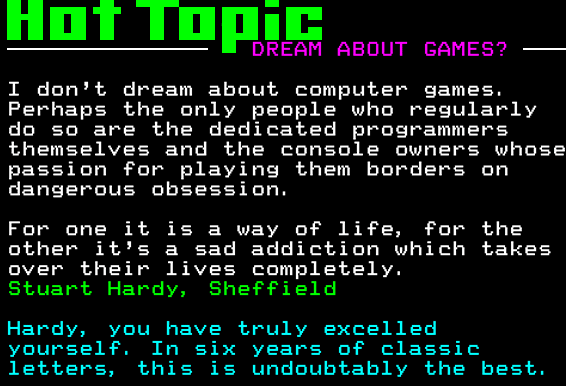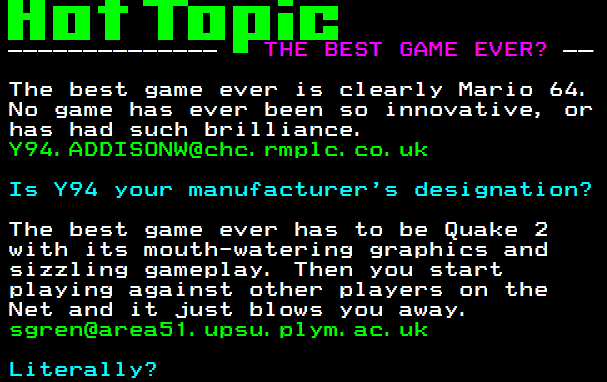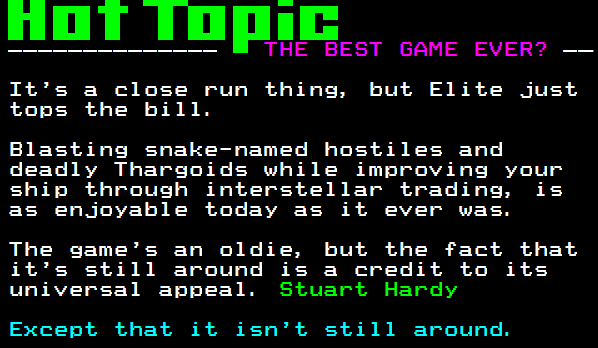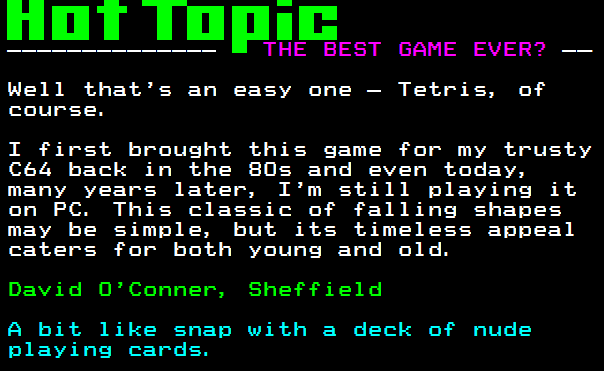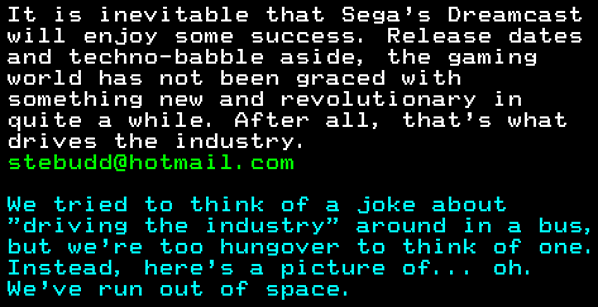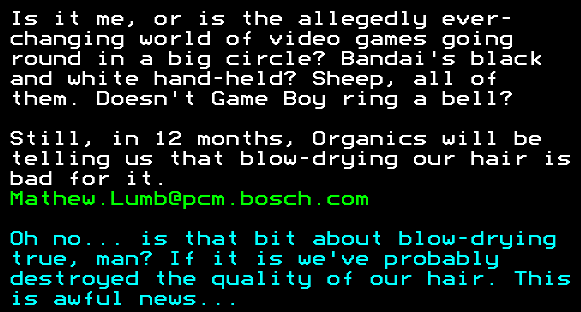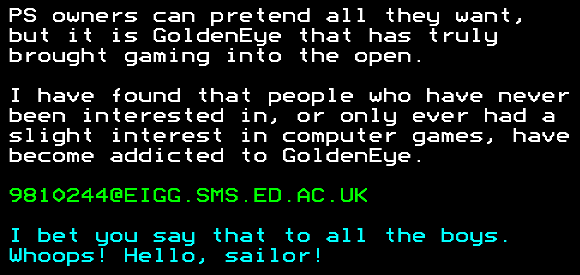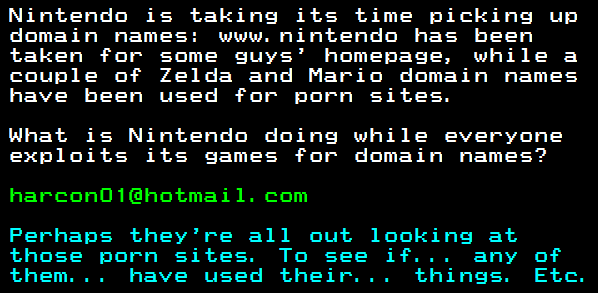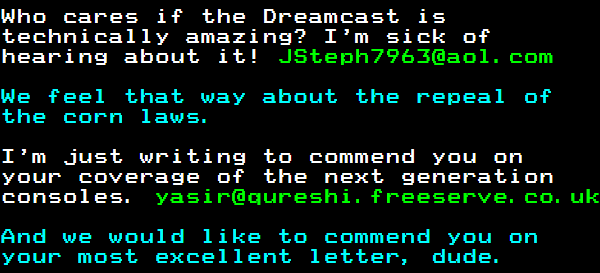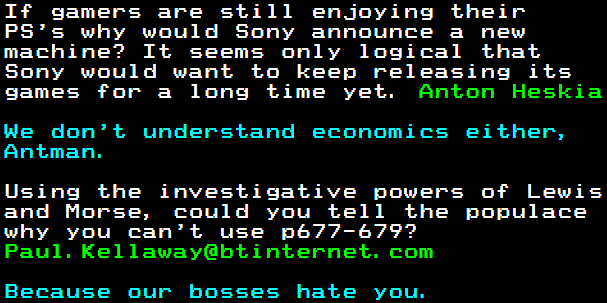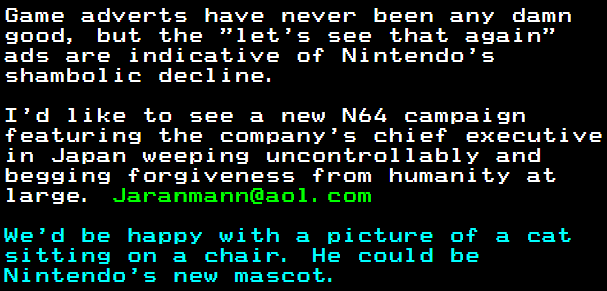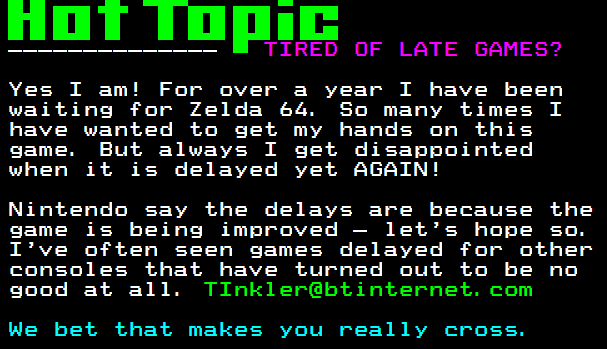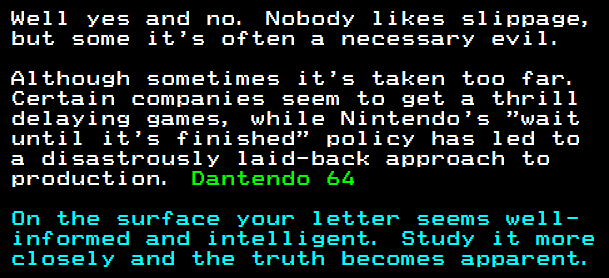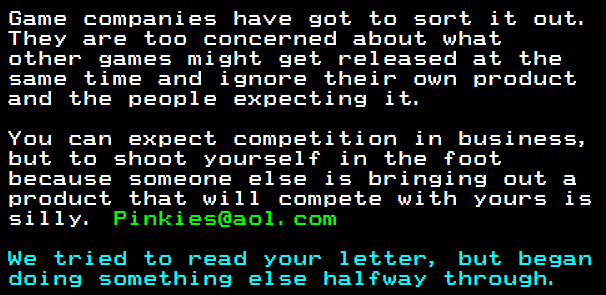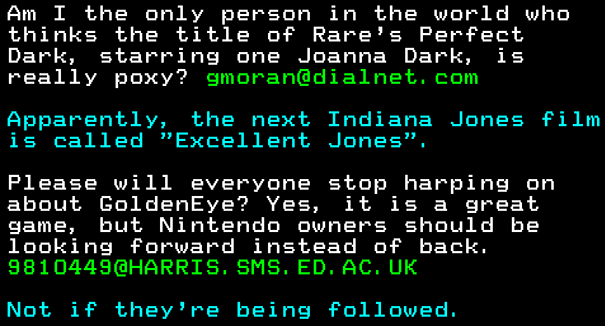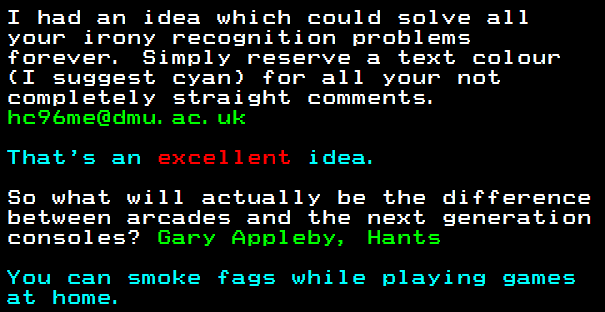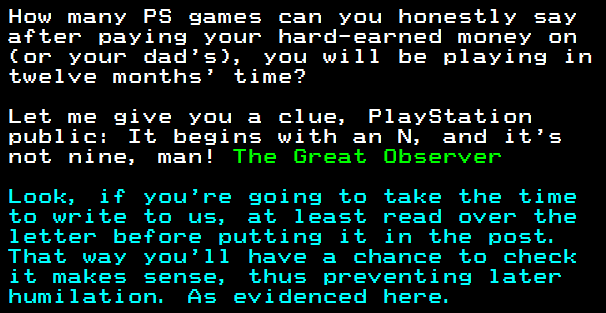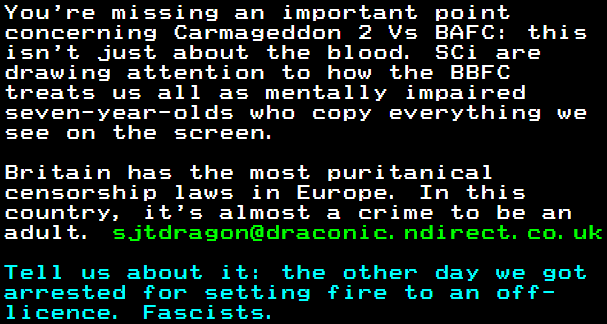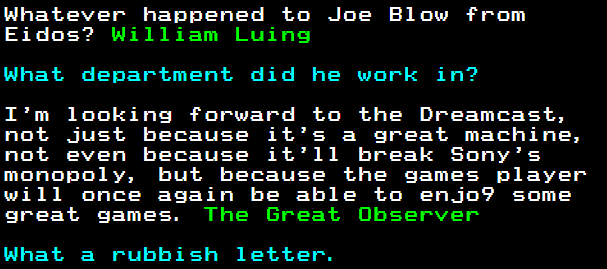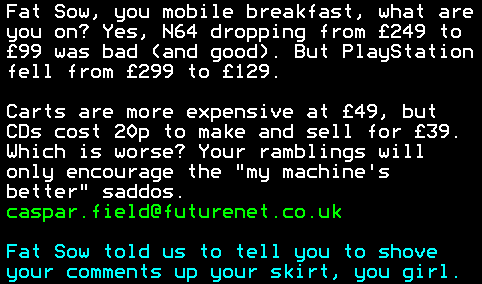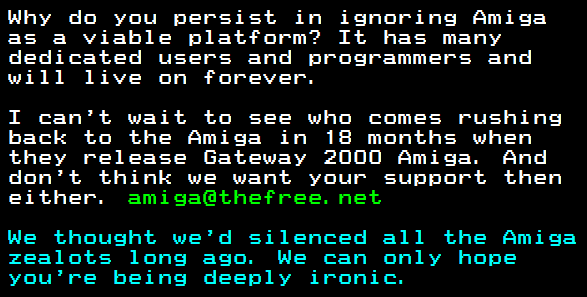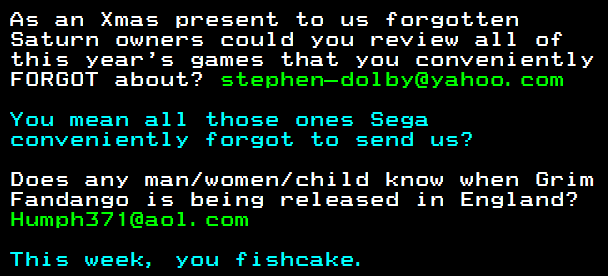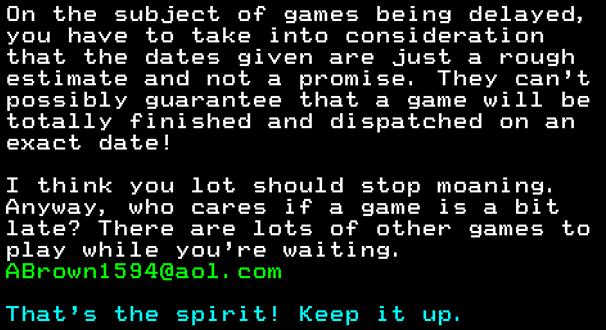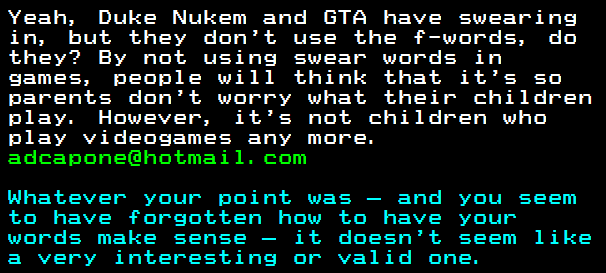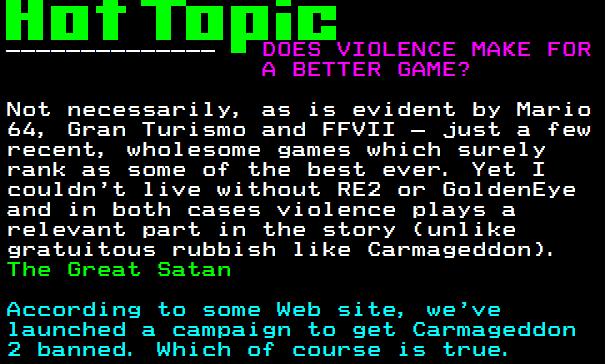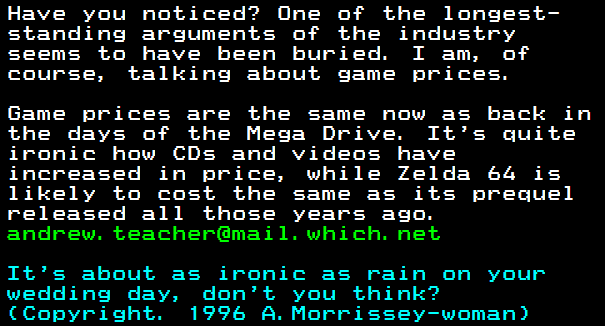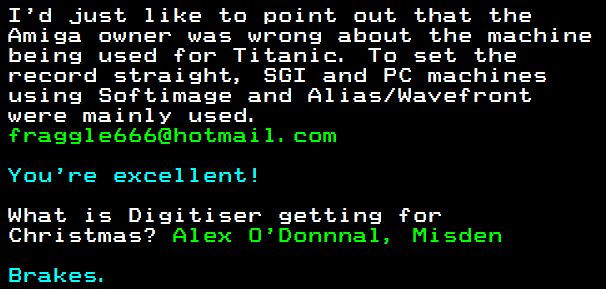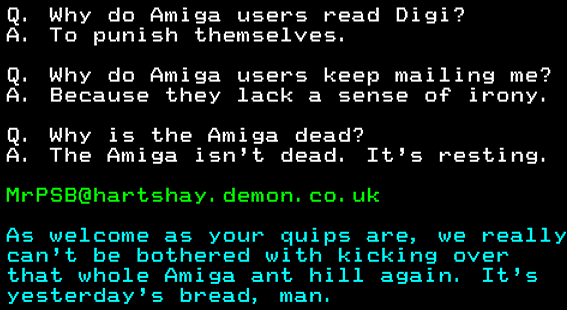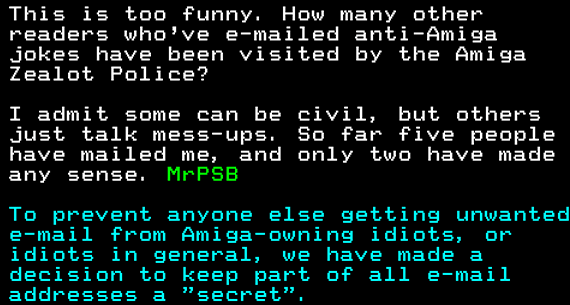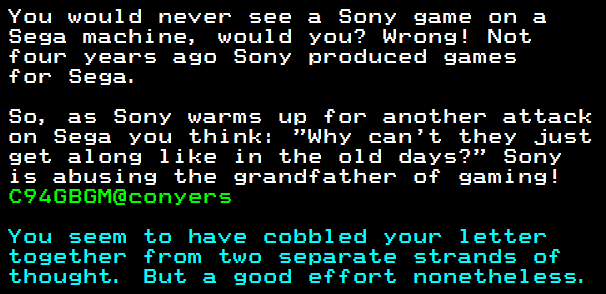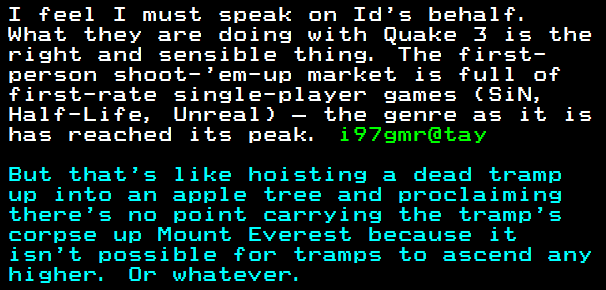 ---
1999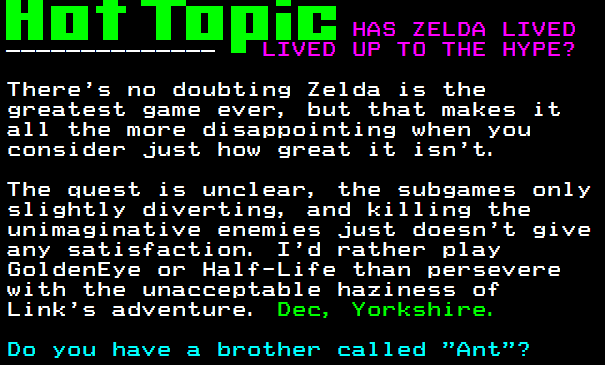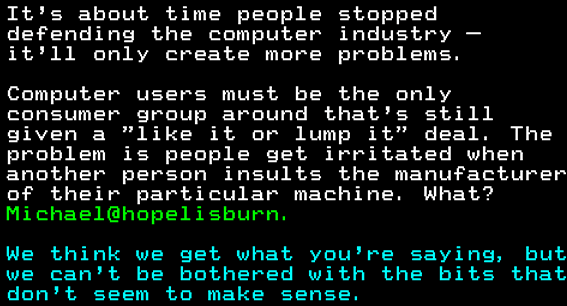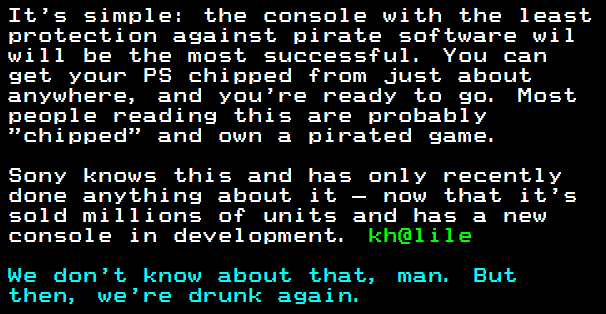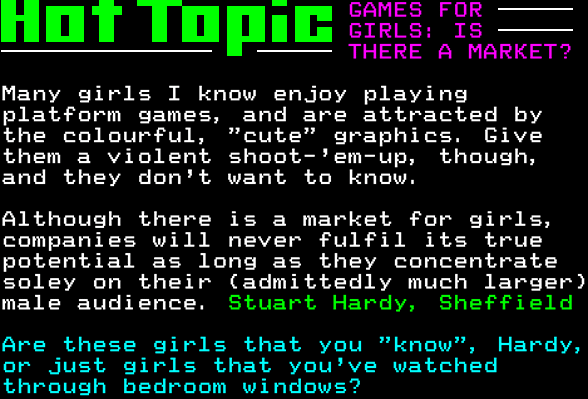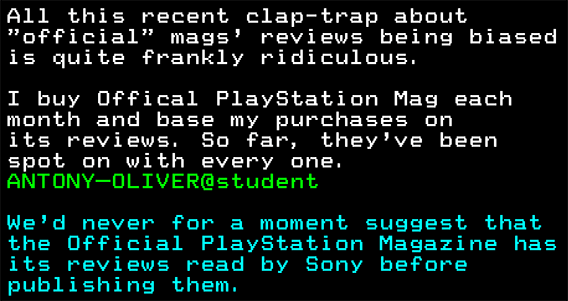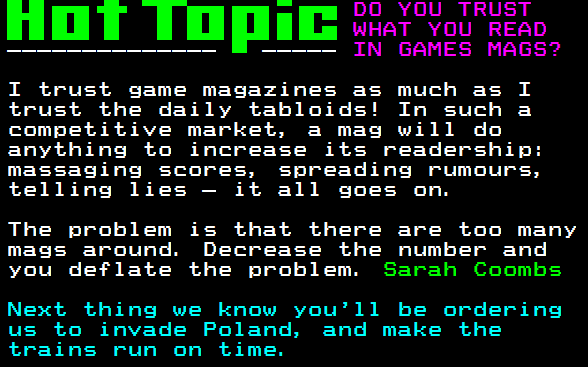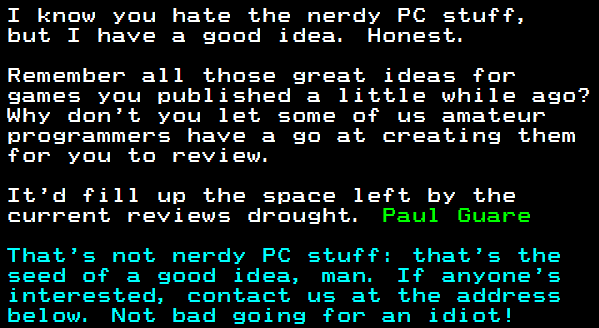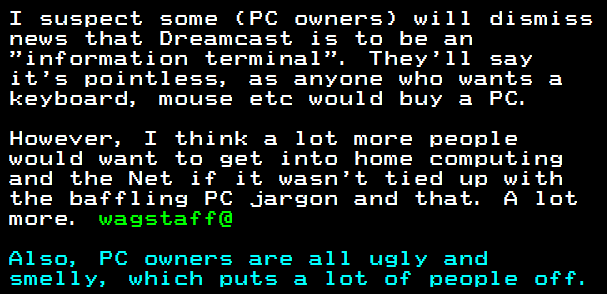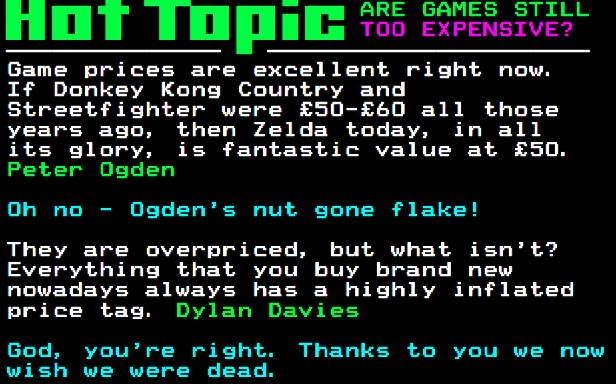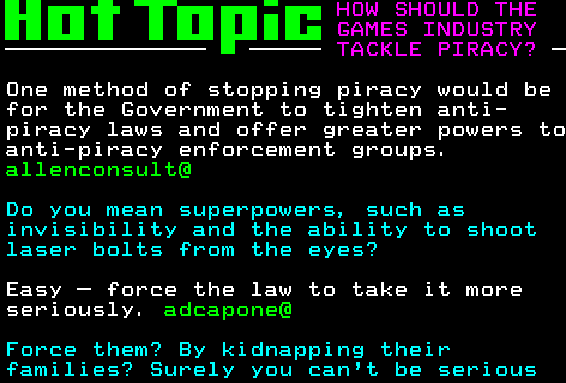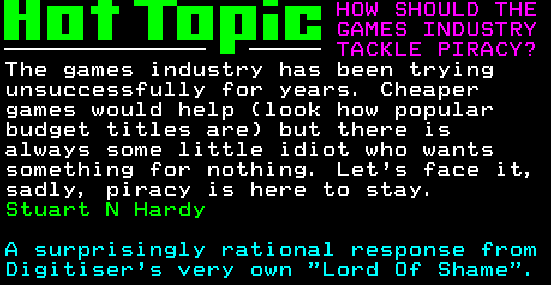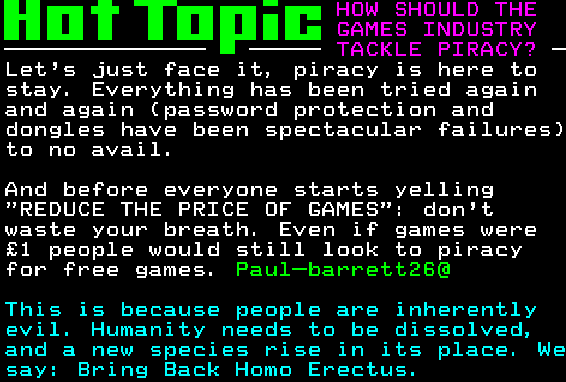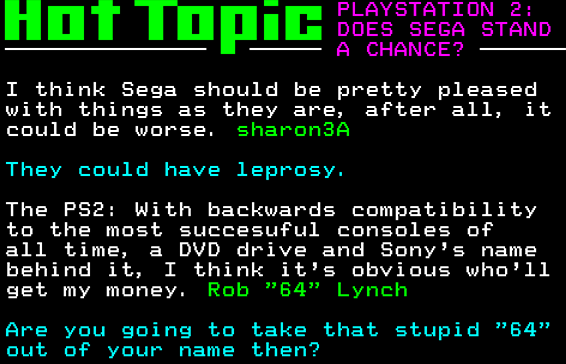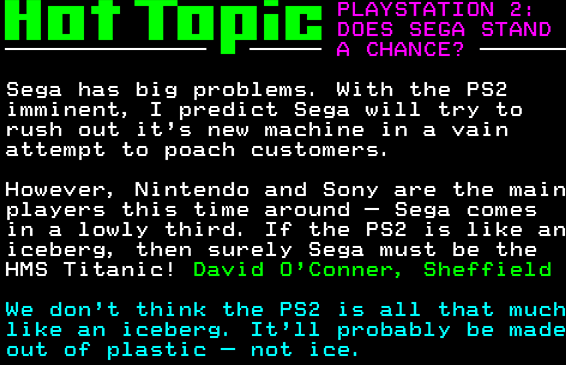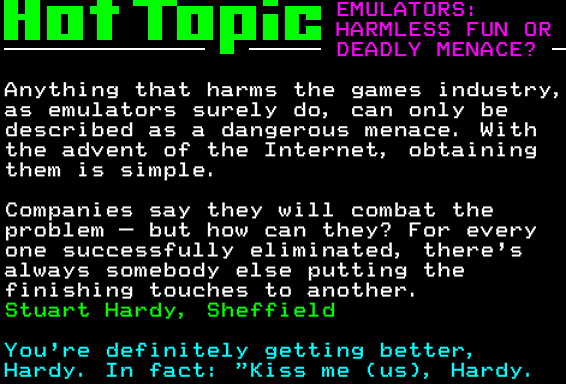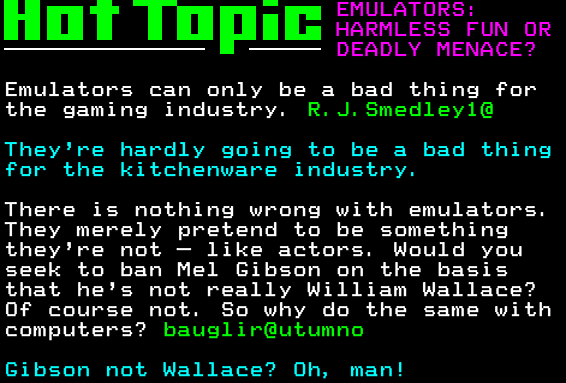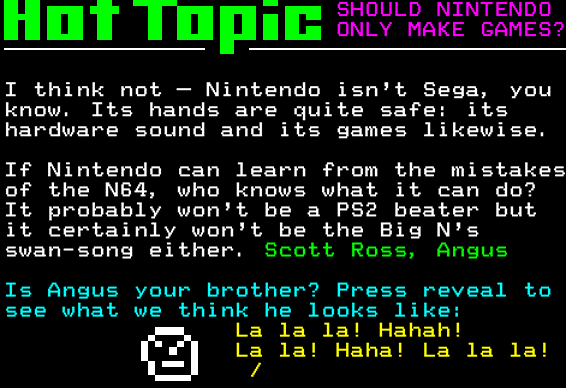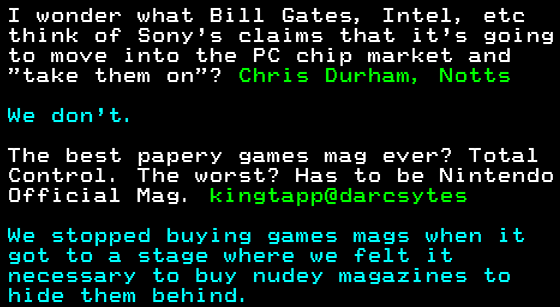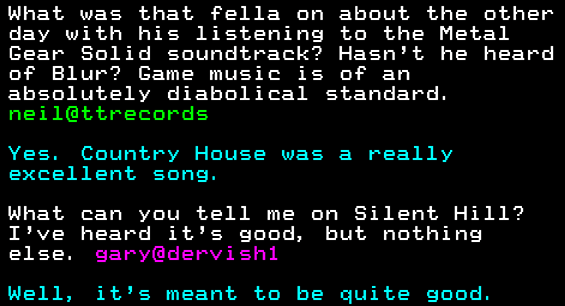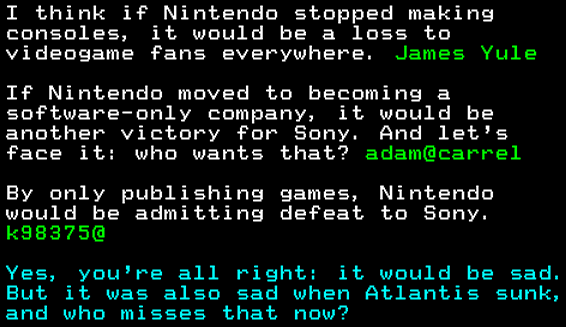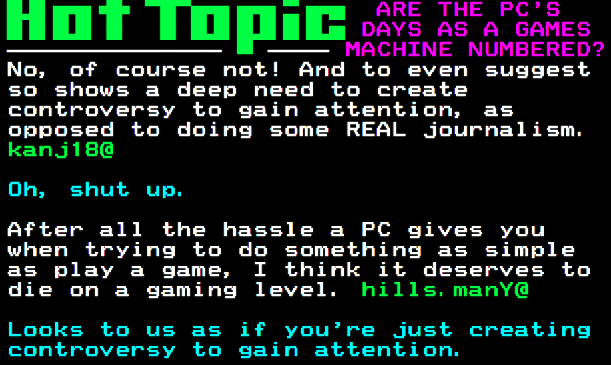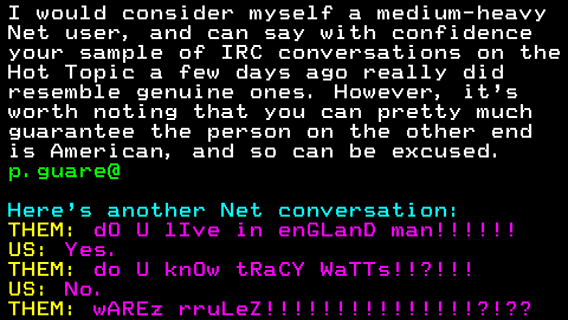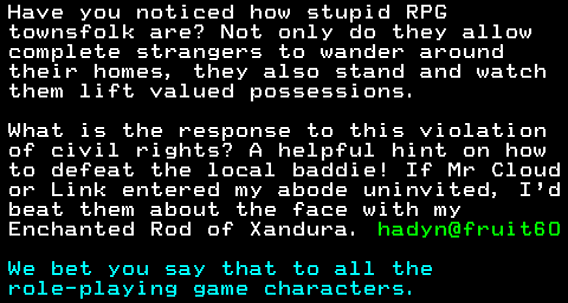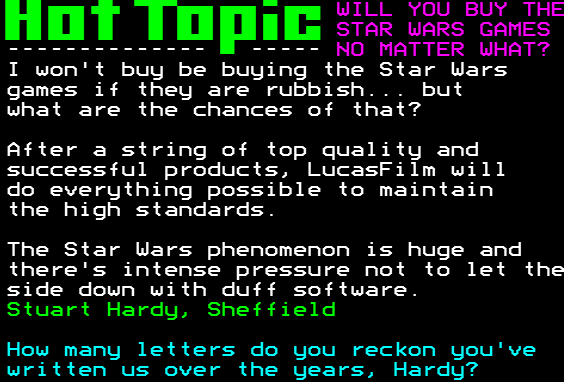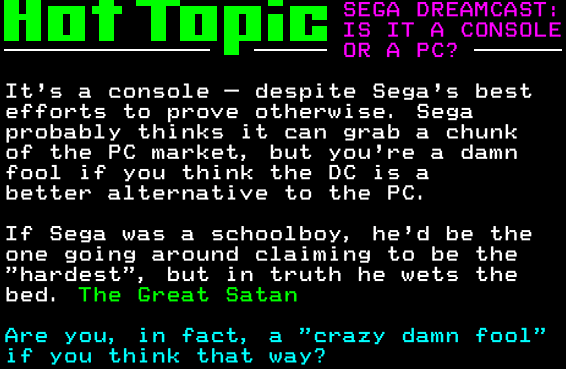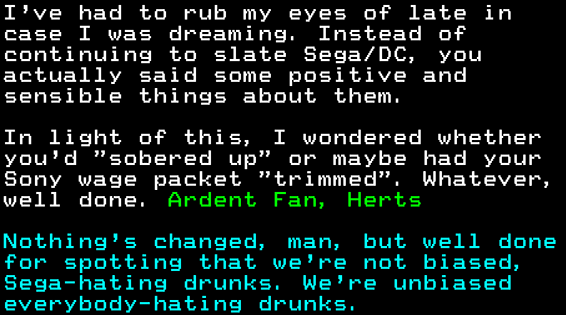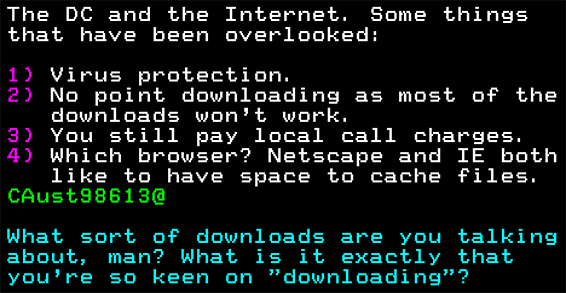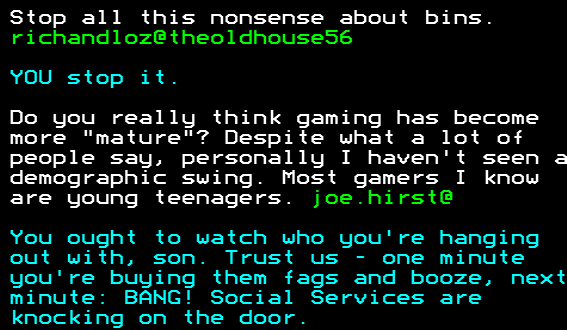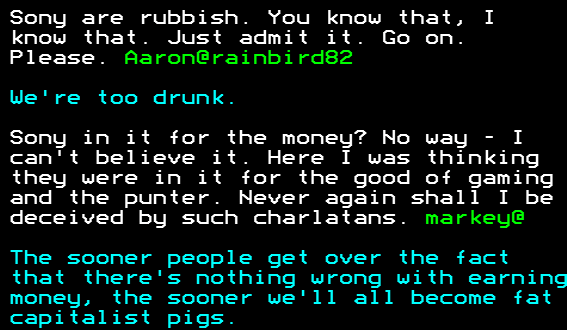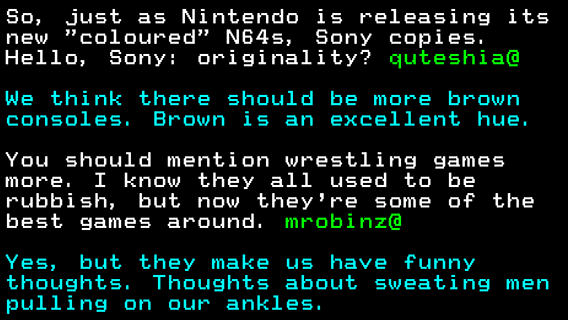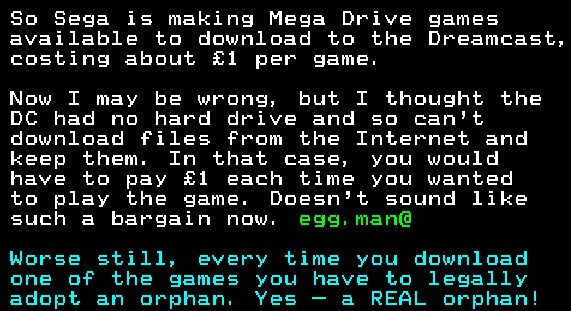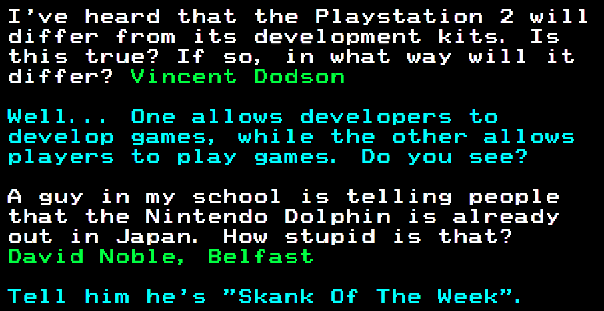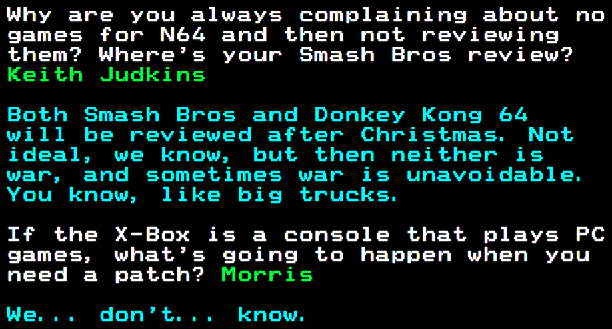 ---
2000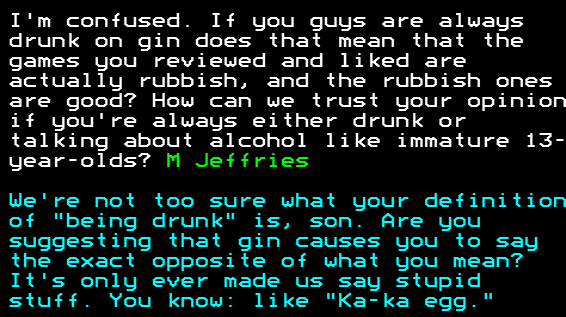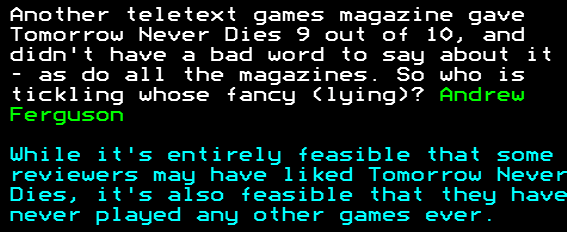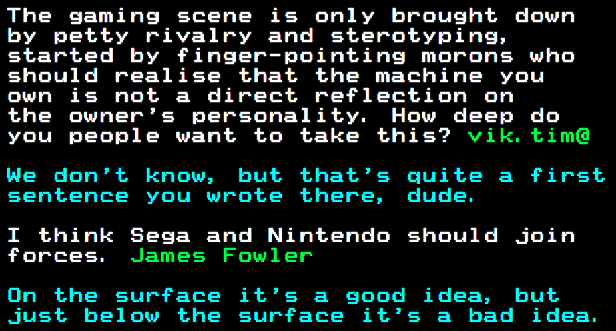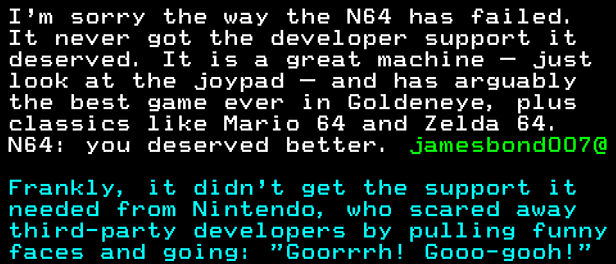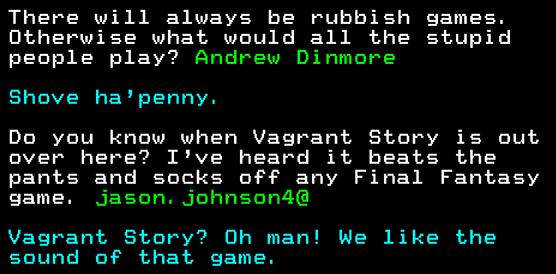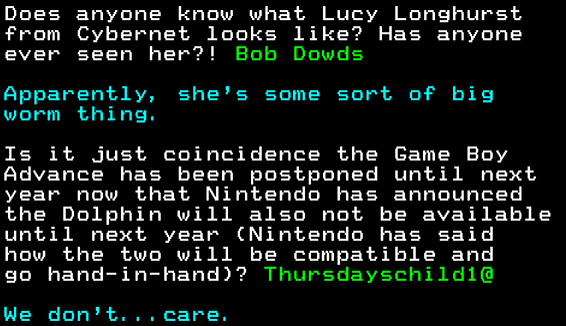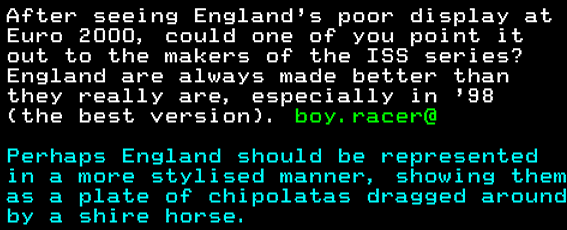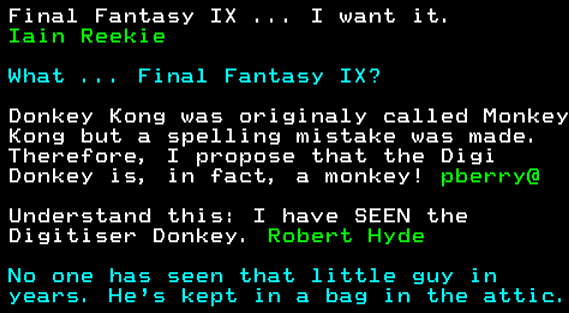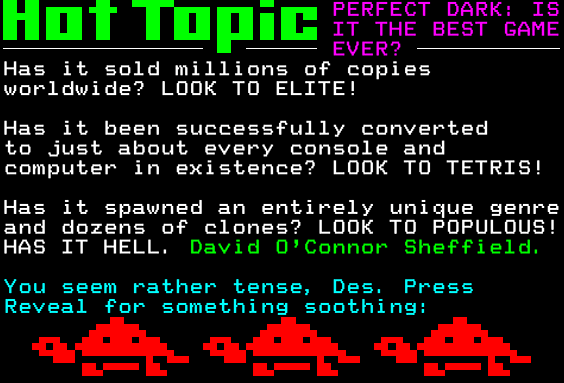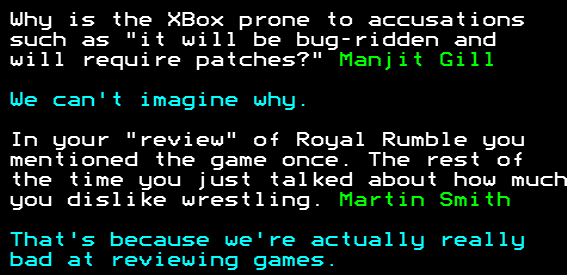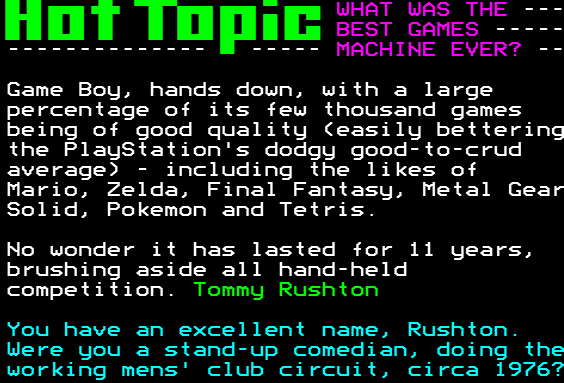 ---
2001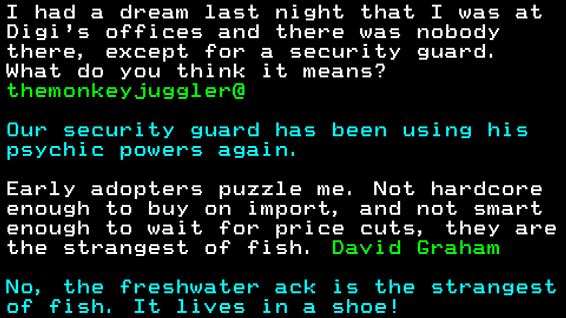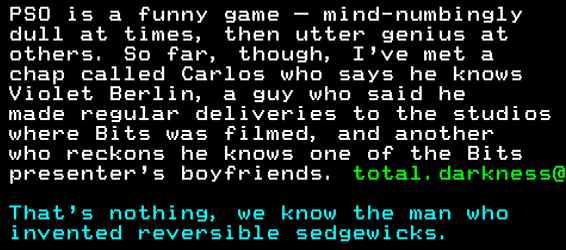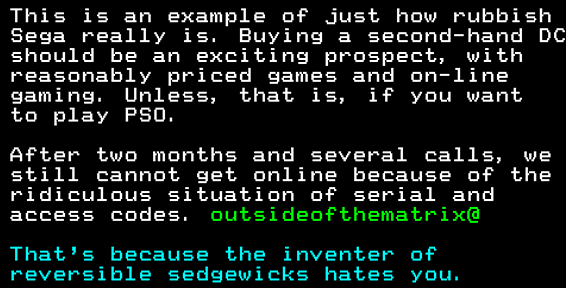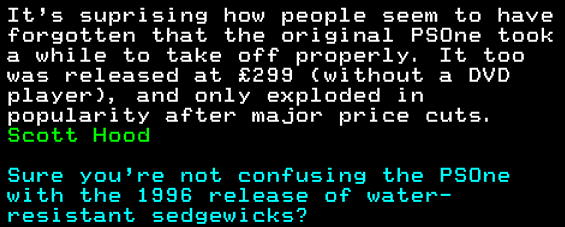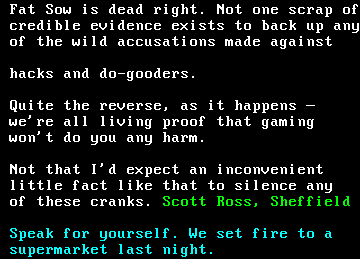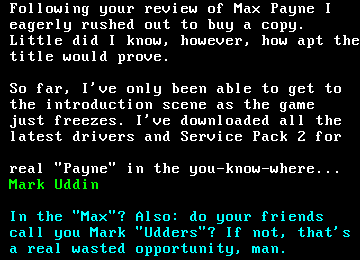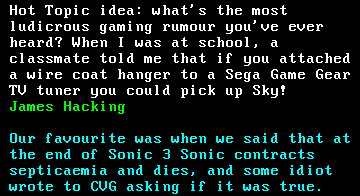 ---
2002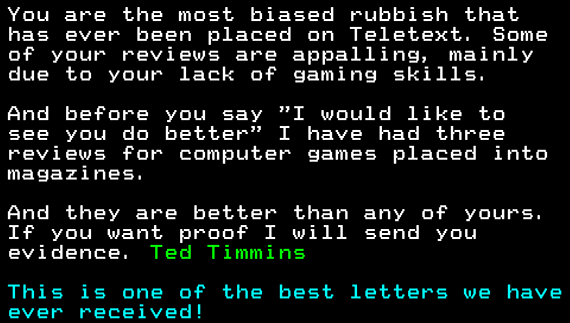 ---
2003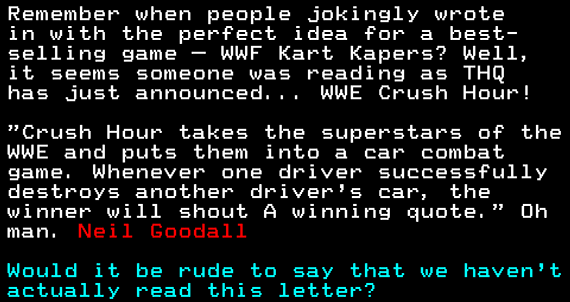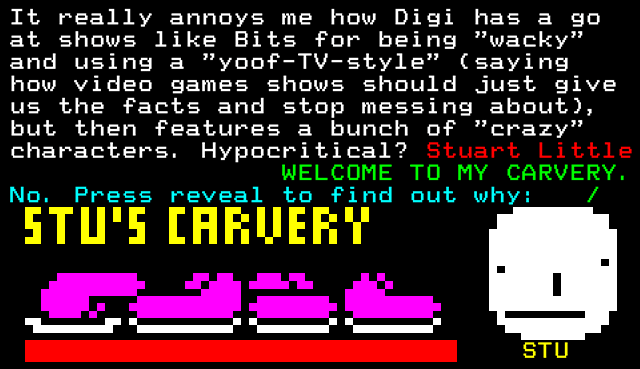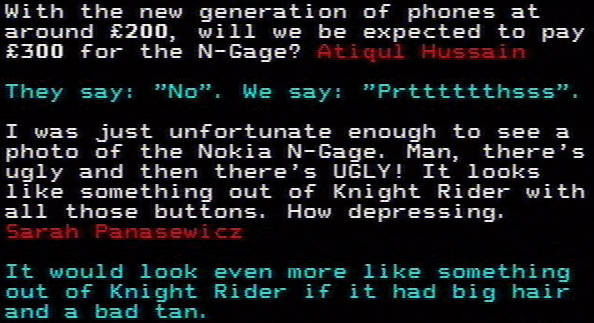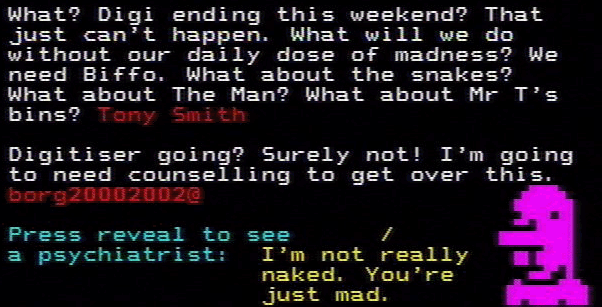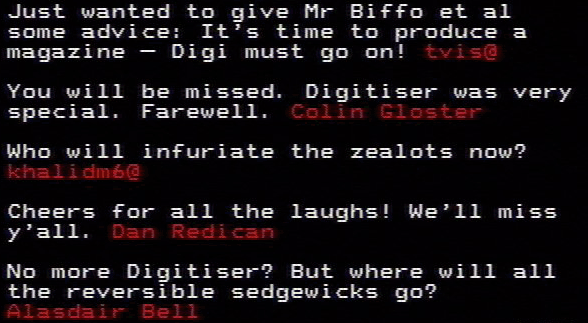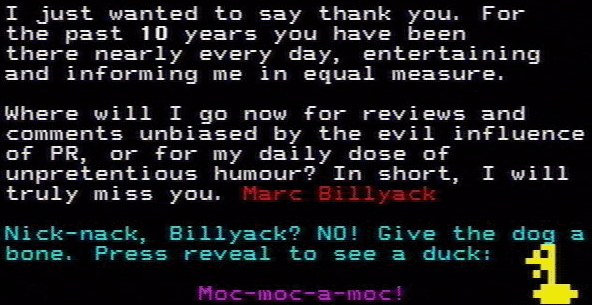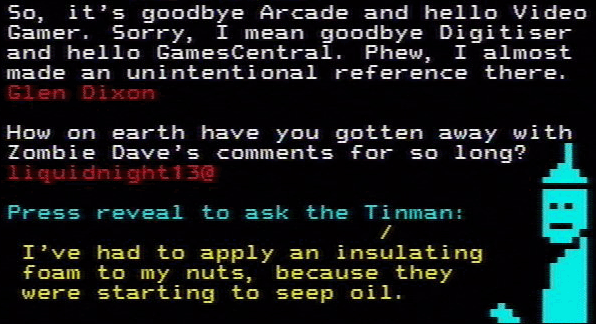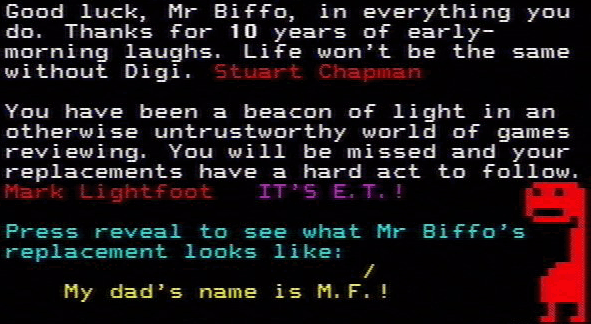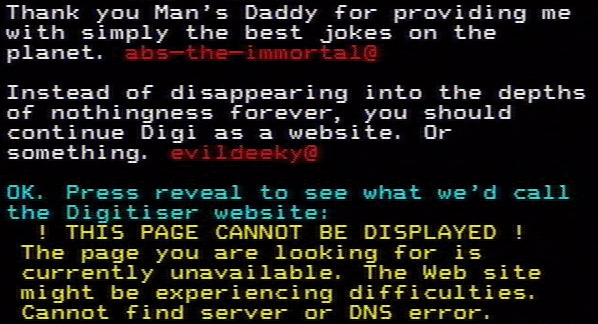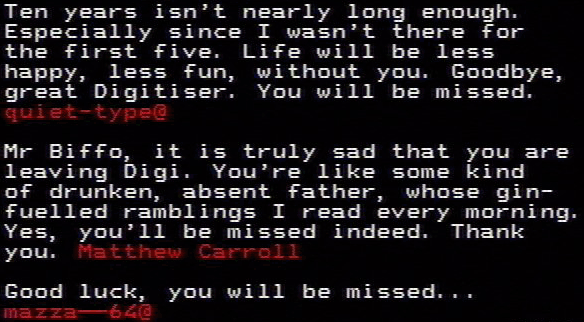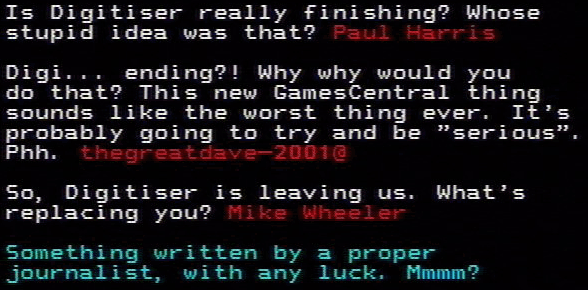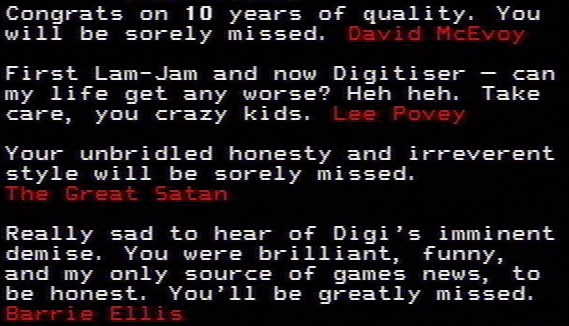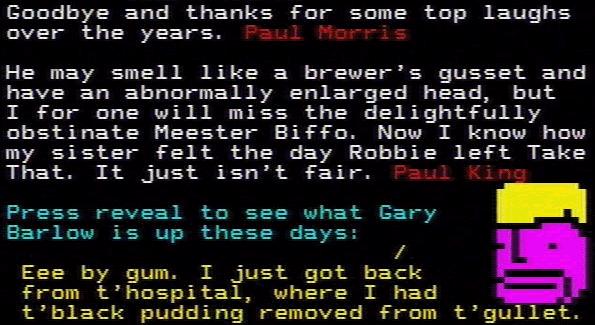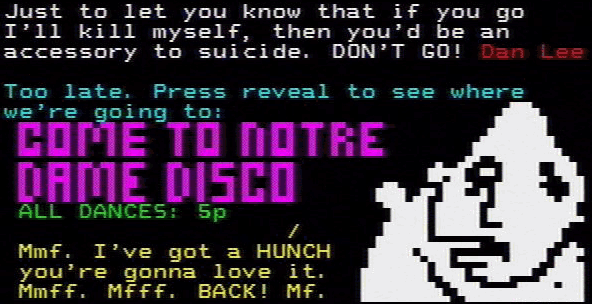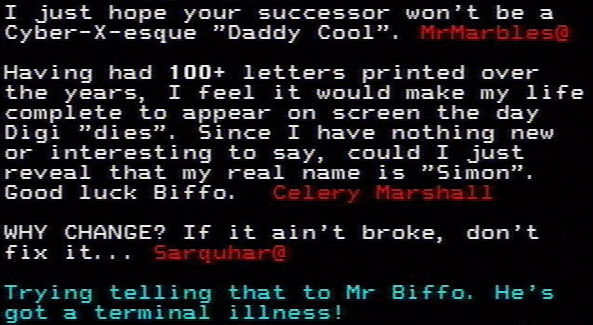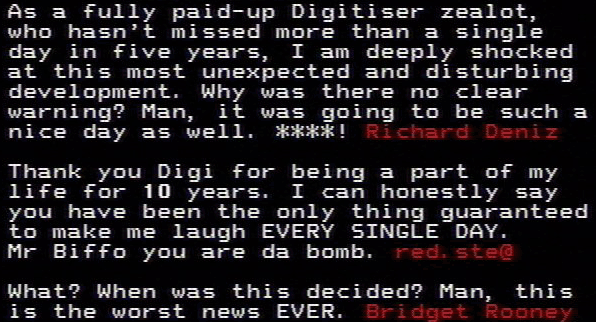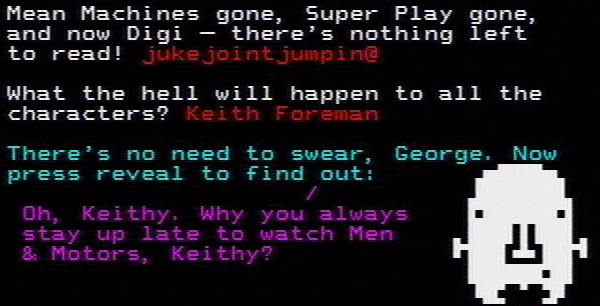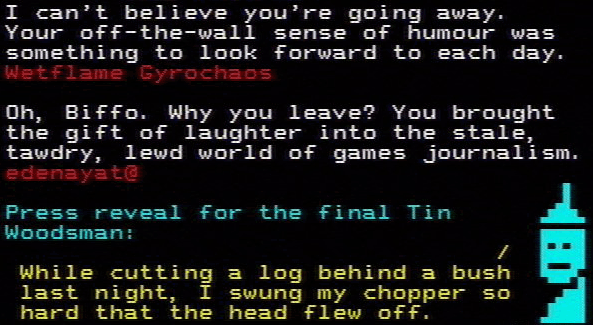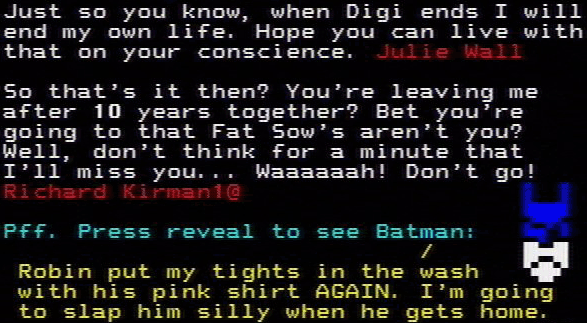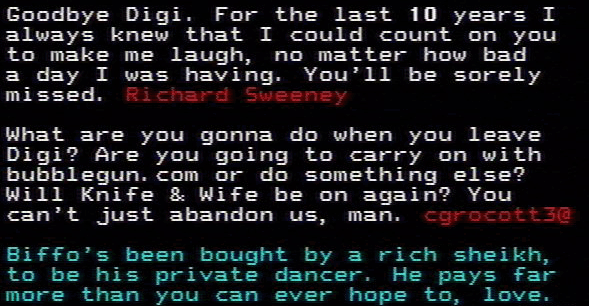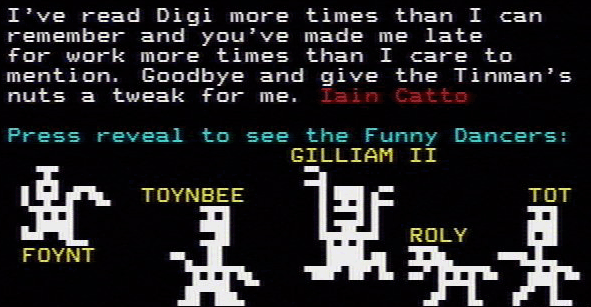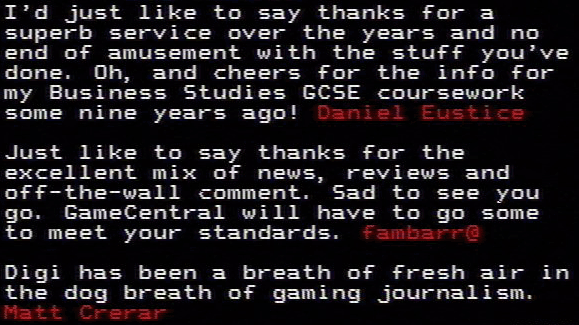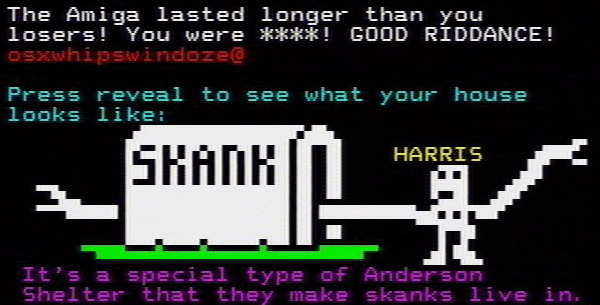 ---
Do you know of any important moments from the annals of Digi history that have been omitted? If so, then mail me (superpage58@gmail.com) right now, man. Credit will be duly given for anything that gets put up.