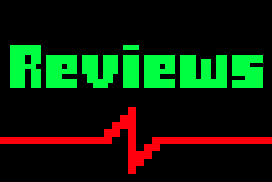 USS Ticonderoga - PC, 17/4/95 & 29/1/96
REVIEW 1 - 17/4/95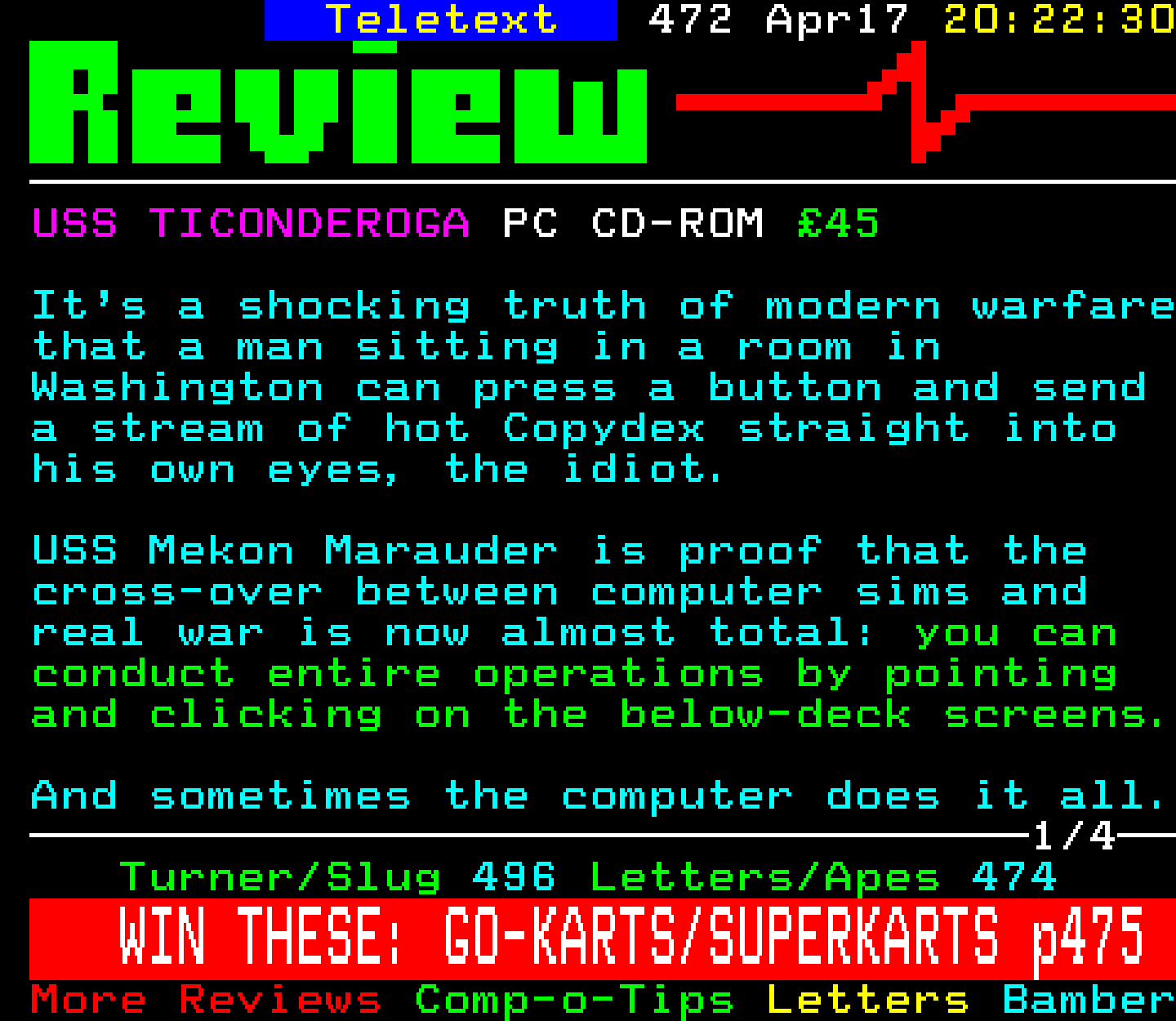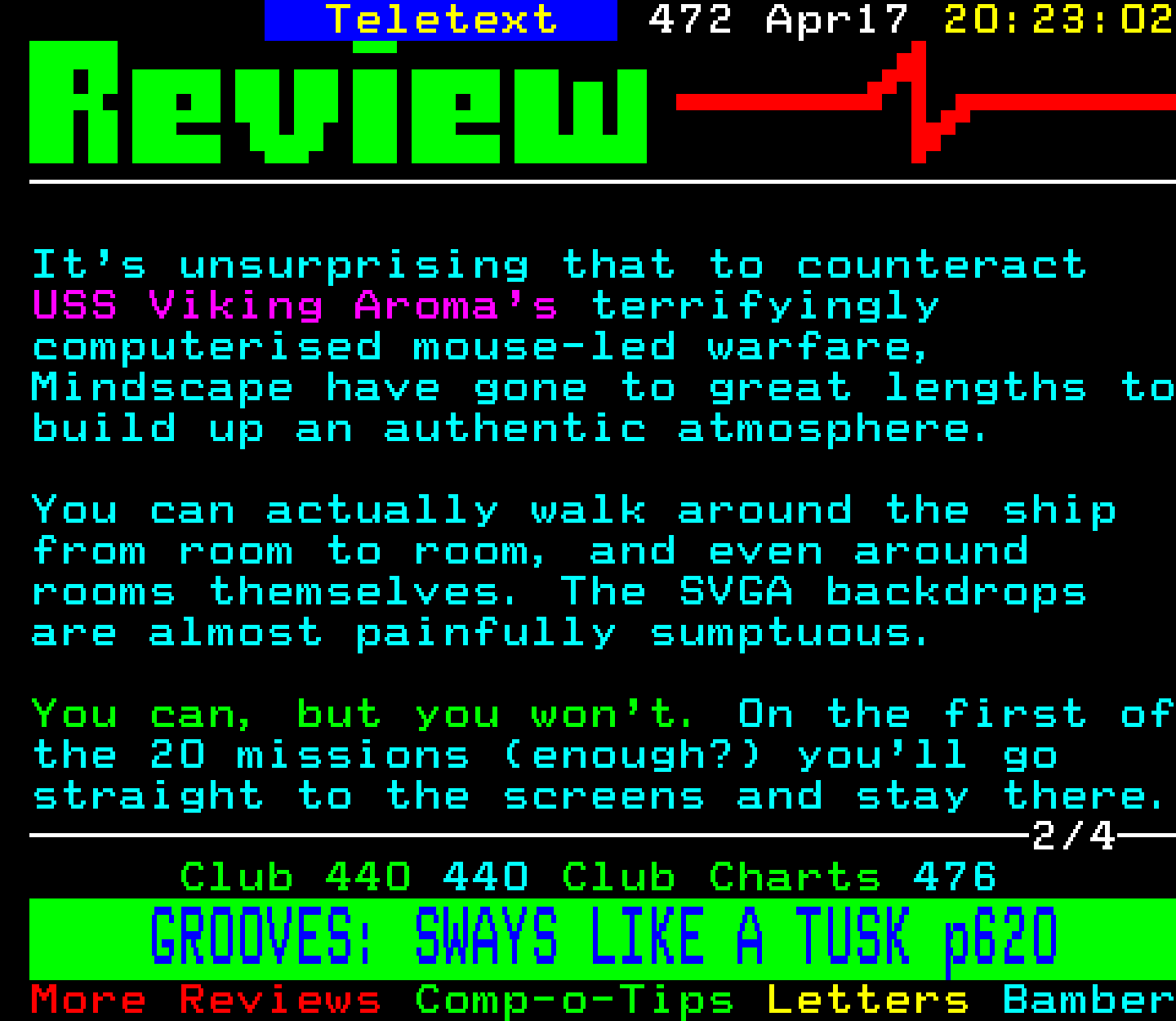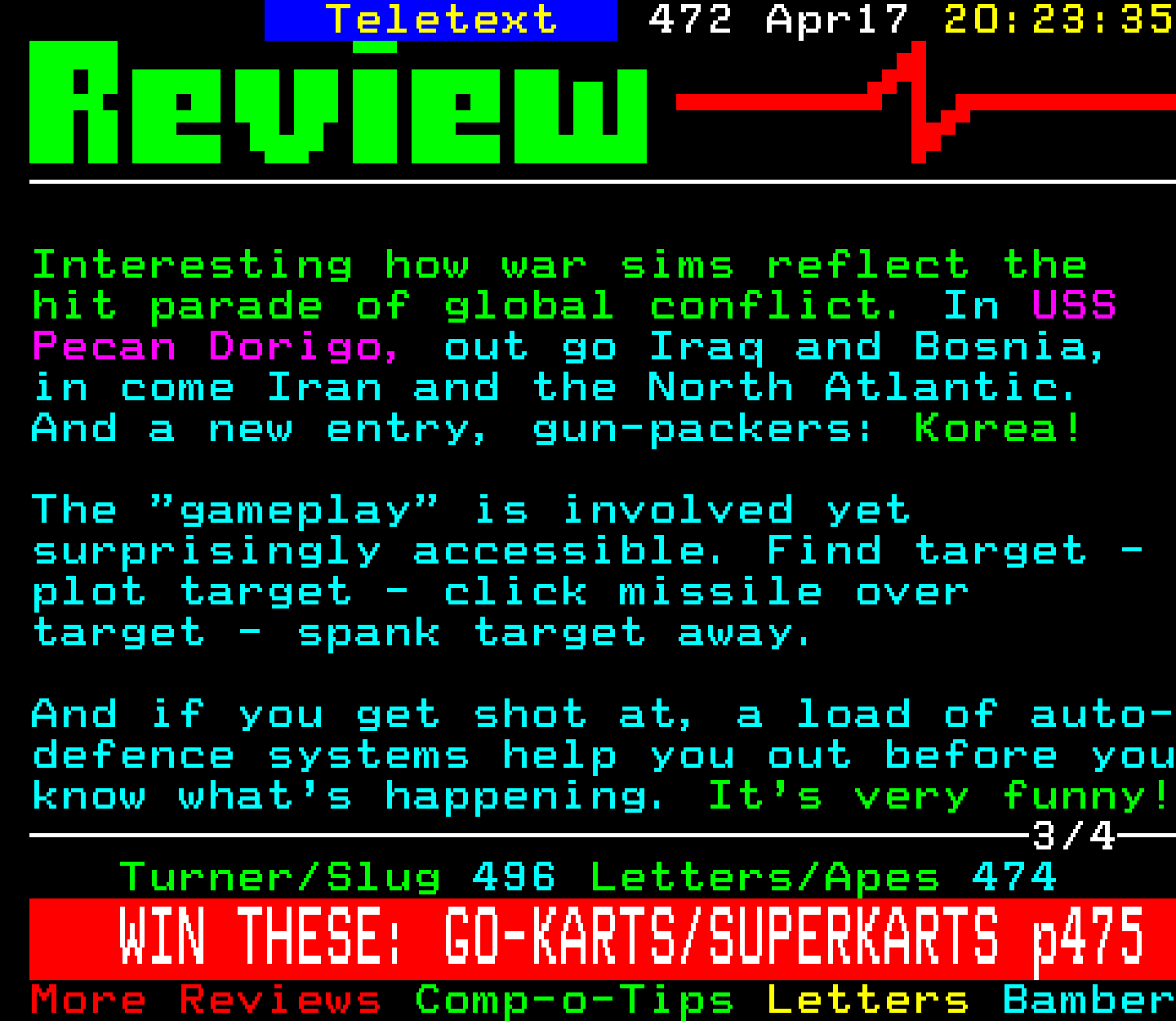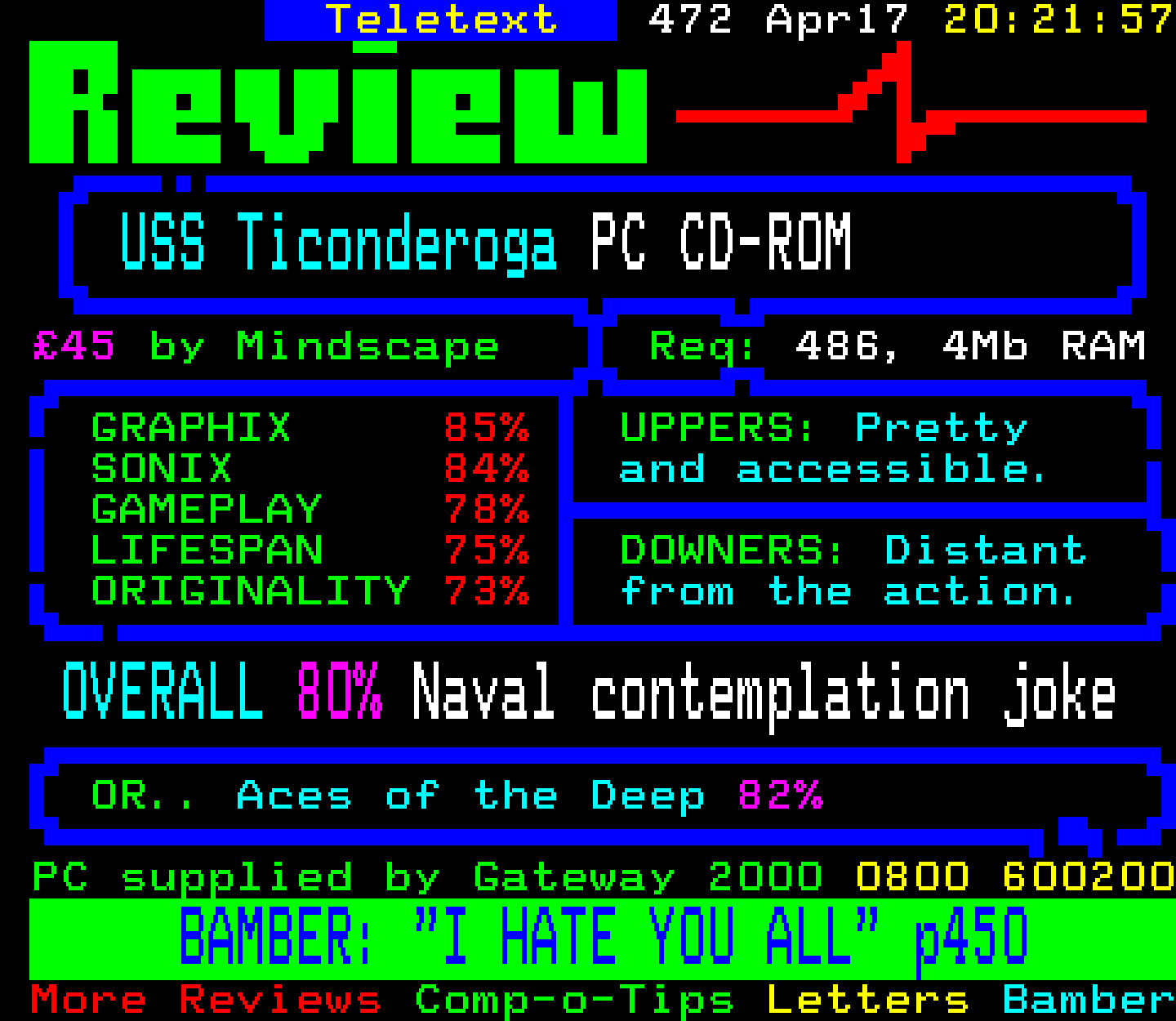 REVIEW 2 - 29/1/96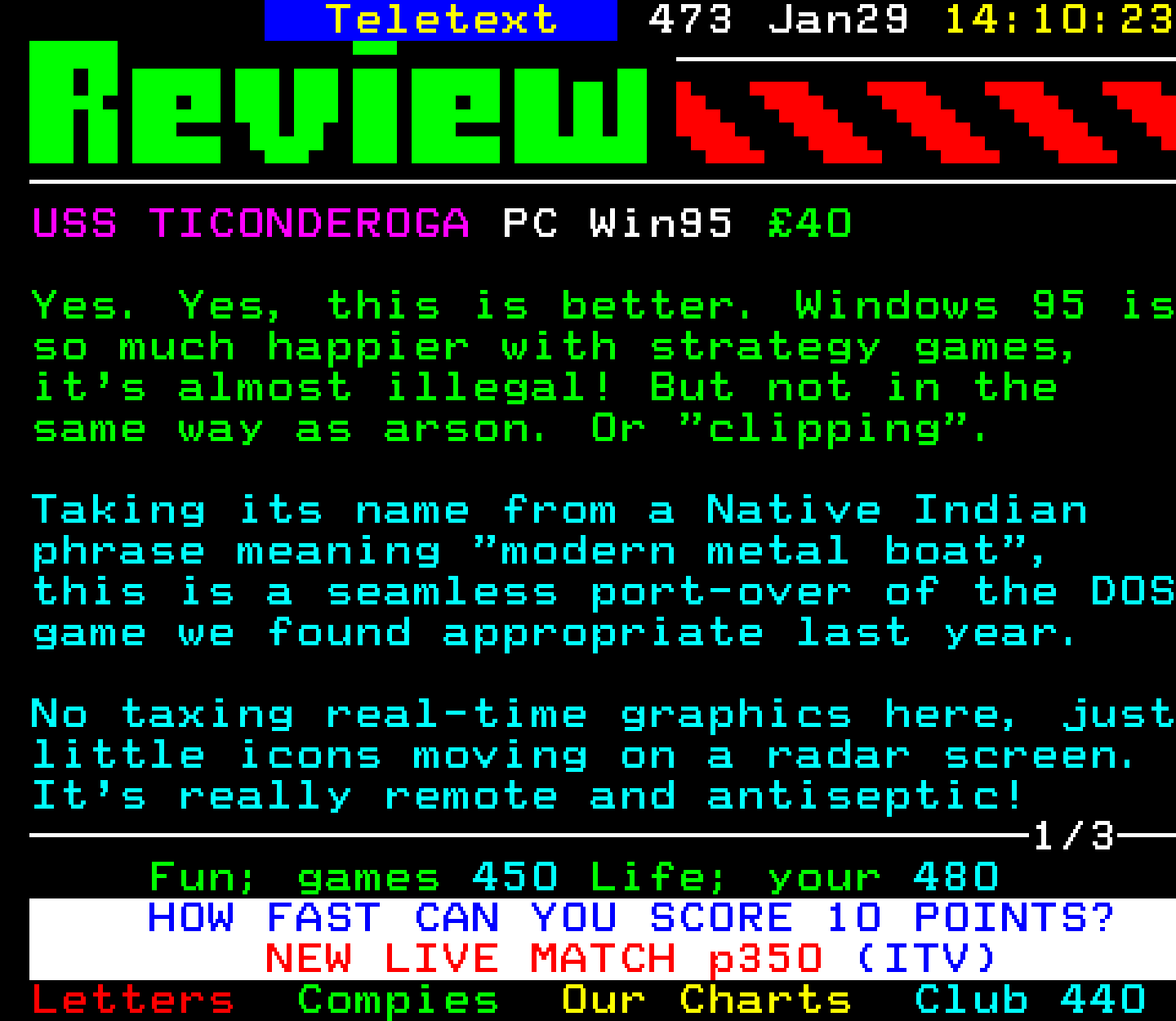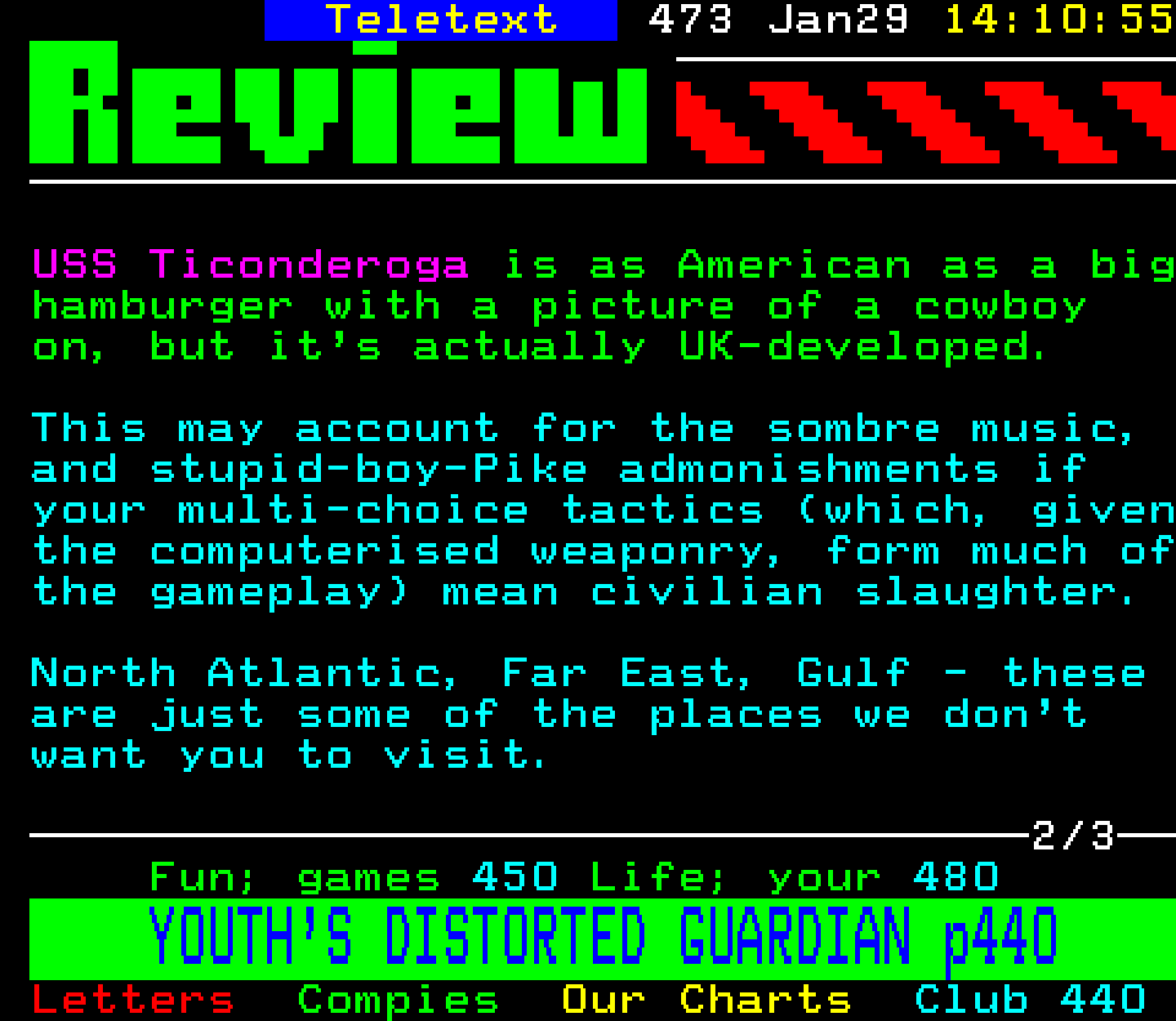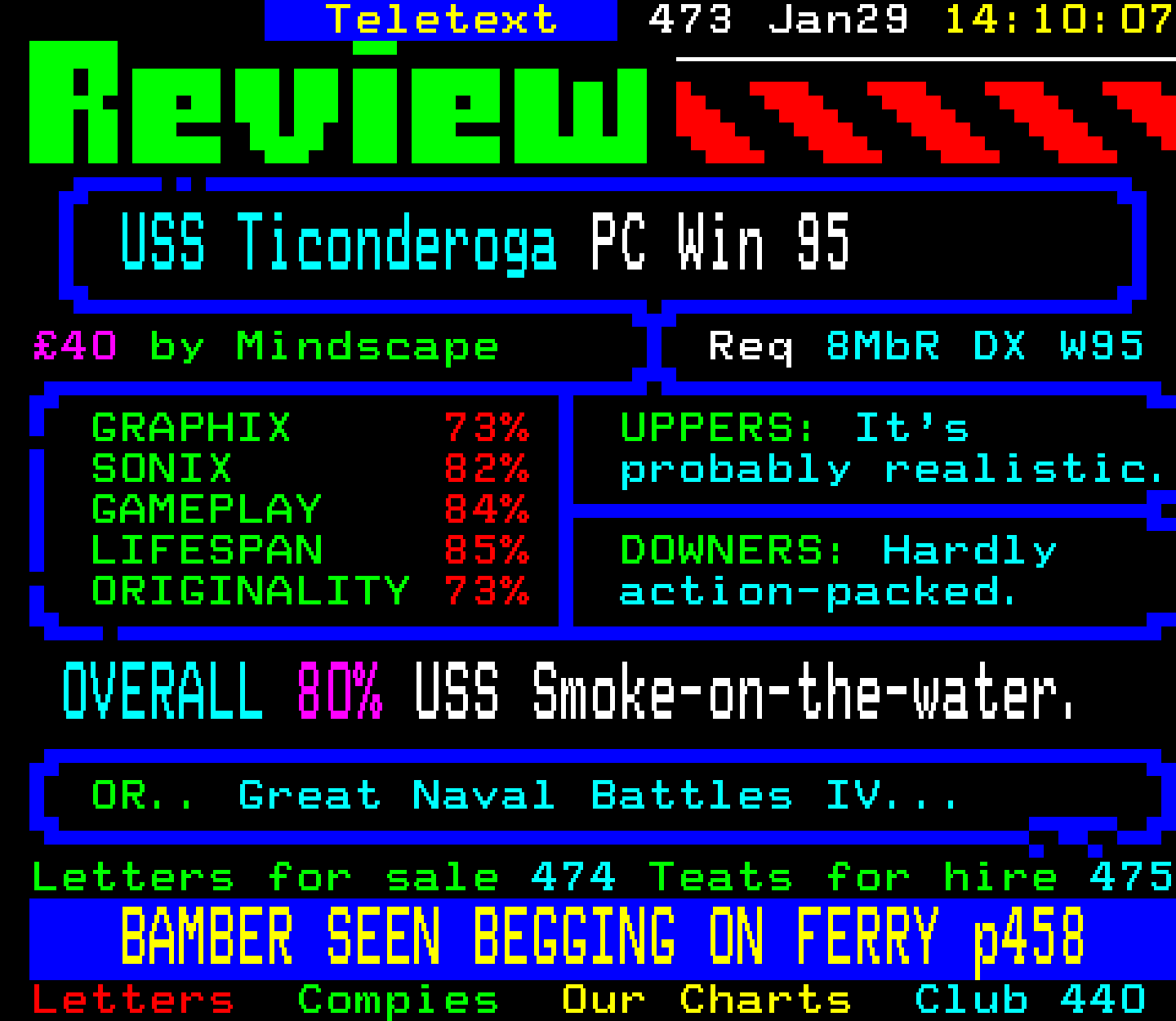 USS Ticonderoga - PC
Yes. Yes, this is better. Windows 95 is so much happier with strategy games, it's almost illegal! But not in the same way as arson. Or "clipping".
Taking its name from a Native Indian phrase meaning "modern metal boat", this is a seamless port-over of the DOS game we found appropriate last year.
No taxing real-time graphics here, just little icons moving on a radar screen. It's really remote and antiseptic!
USS Ticonderoga is an American as big as a hamburger with a picture of a cowboy on, but it's actually UK-developed.
This may account for the sombre music, and stupid-boy-Pike admonishments if your multi-choice tactics (which, given the computerised weaponry, form much of the gameplay) mean civilian slaughter.
North Atlantic, Far East, Gulf - these are just some of the places we don't want you to visit.
---
USS Ticonderoga - PC Win 95 - by Mindscape
Req: 8MbR DX W95
Graphix: 73%
Sonix: 82%
Gameplay: 84%
Lifespan: 85%
Originality: 73%
Uppers: It's probably realistic
Downers: Hardly action-packed
Overall: 80% - USS Smoke-on-the-water
---
Do you know of any important moments from the annals of Digi history that have been omitted? If so, then mail me (superpage58@gmail.com) right now, man. Credit will be duly given for anything that gets put up.