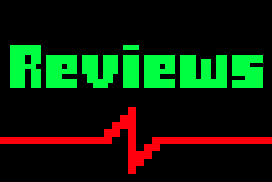 Championship Manager 2 - PC, 20/10/95
Championship Manager 2 - PC
The bane of Mr Cheese's social life before he discovered the common, Championship Manager is the undisputed football lover's wolf.
The darling of anyone who can't be doing with any of that advertising hoarding and season ticket price spankery, it's just stats, transfers and tactics from here until Noah stops.
And now, he won't ever stop!
Avoiding doing the stupid thing and radically disturbing a proven formula, Championship Manager 2 does the clever thing and just pumps the existing format up with royal jelly and linctus.
When you want to buy a player you can search for him using any number of criteria - price, contract length, age and any of the insanely hyperbolic 20 attribute rates. Influence? Set pieces?
And now you can wade through all the Euro leagues - and many beyond.
The statistical obsessiveness of Championship Manager 2 will scare you.
You can look at a report from any game, and dissect each player's contribution. Passes? Yes - please choose from attempted, completed, key, assists.
Any game. Anywhere. Internationals included. We haven't felt as awe-struck and insignificant since contemplating the enormity of Frontier's universe whilst on codeine.
Given the intricacy of Championship Manager 2's world, it's not surprising that each new game takes 15 minutes to load up, nor that each save game comsumes 20Mb of hard disk flesh.
Otherwise, it's as you'd expect - vast array of formations (including the ability to customise anything at will), damnably realistic transfers stuffed with release clauses and bonus demands.
Add the entertaining in-game comments from Clive Tyldesley, and you'll just have to be sick. But buy it first.
---
Championship Manager 2 - PC CD-ROM - by Domark
Req: 8MbR 486/SX
Graphix: 75%
Sonix: 89%
Gameplay: 90%
Lifespan: 95%
Originality: 72%
Uppers: Supreme in its field
Downers: Slow to load. Too addictive
Overall: 92% - Good foot. Best foot
---
Do you know of any important moments from the annals of Digi history that have been omitted? If so, then mail me (superpage58@gmail.com) right now, man. Credit will be duly given for anything that gets put up.