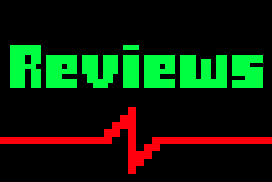 Hebereke's Popoon - SNES, 19/1/95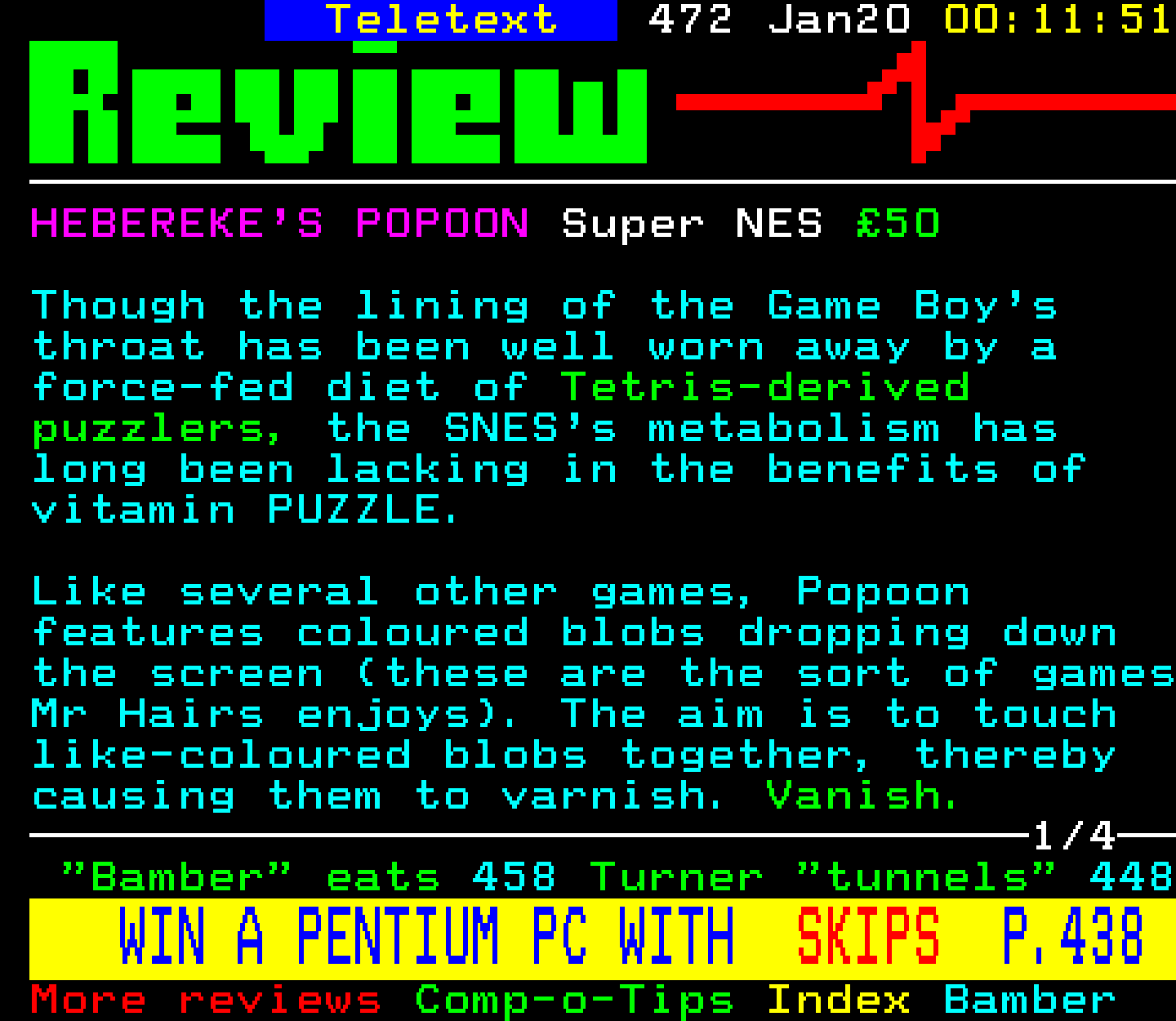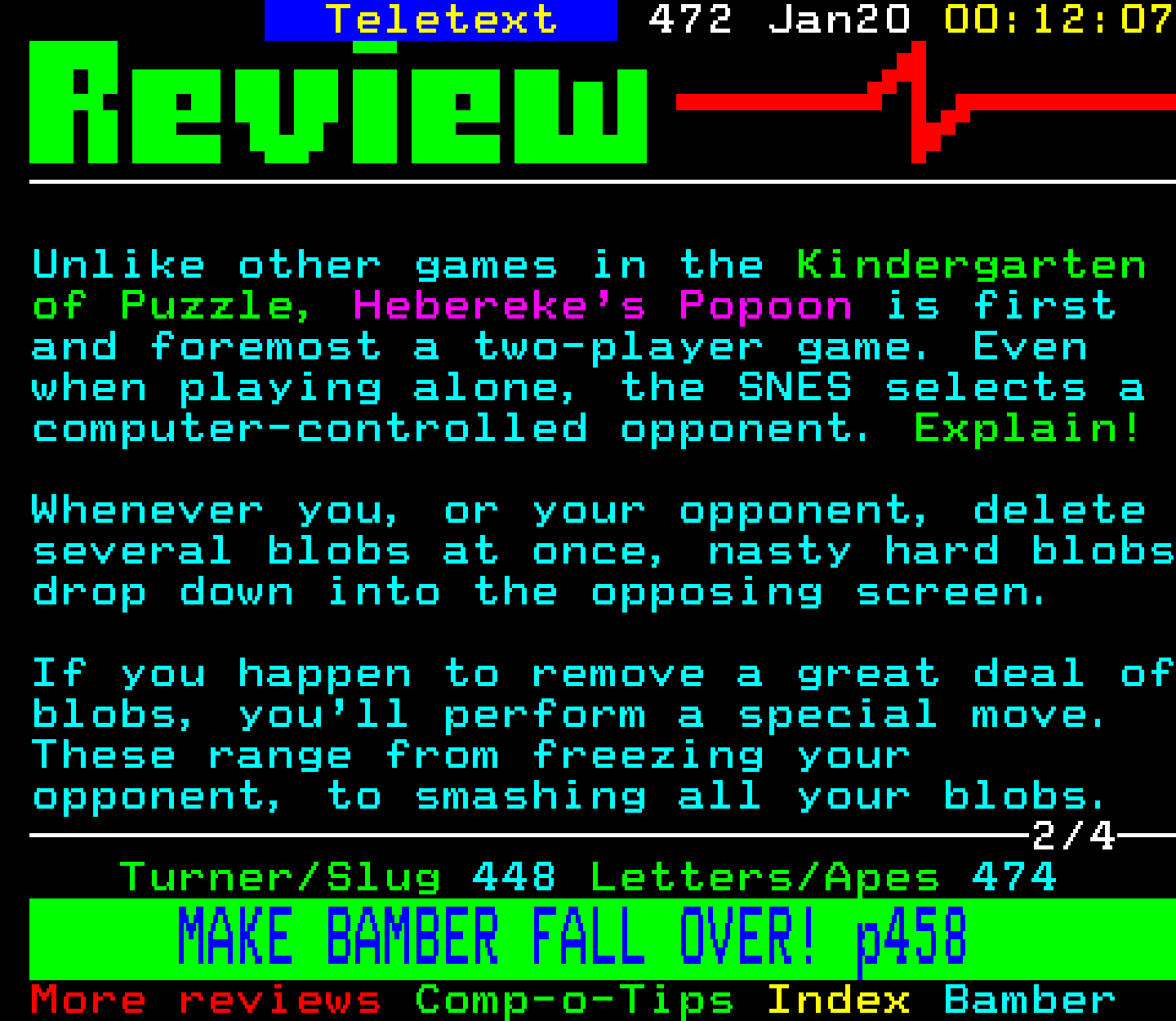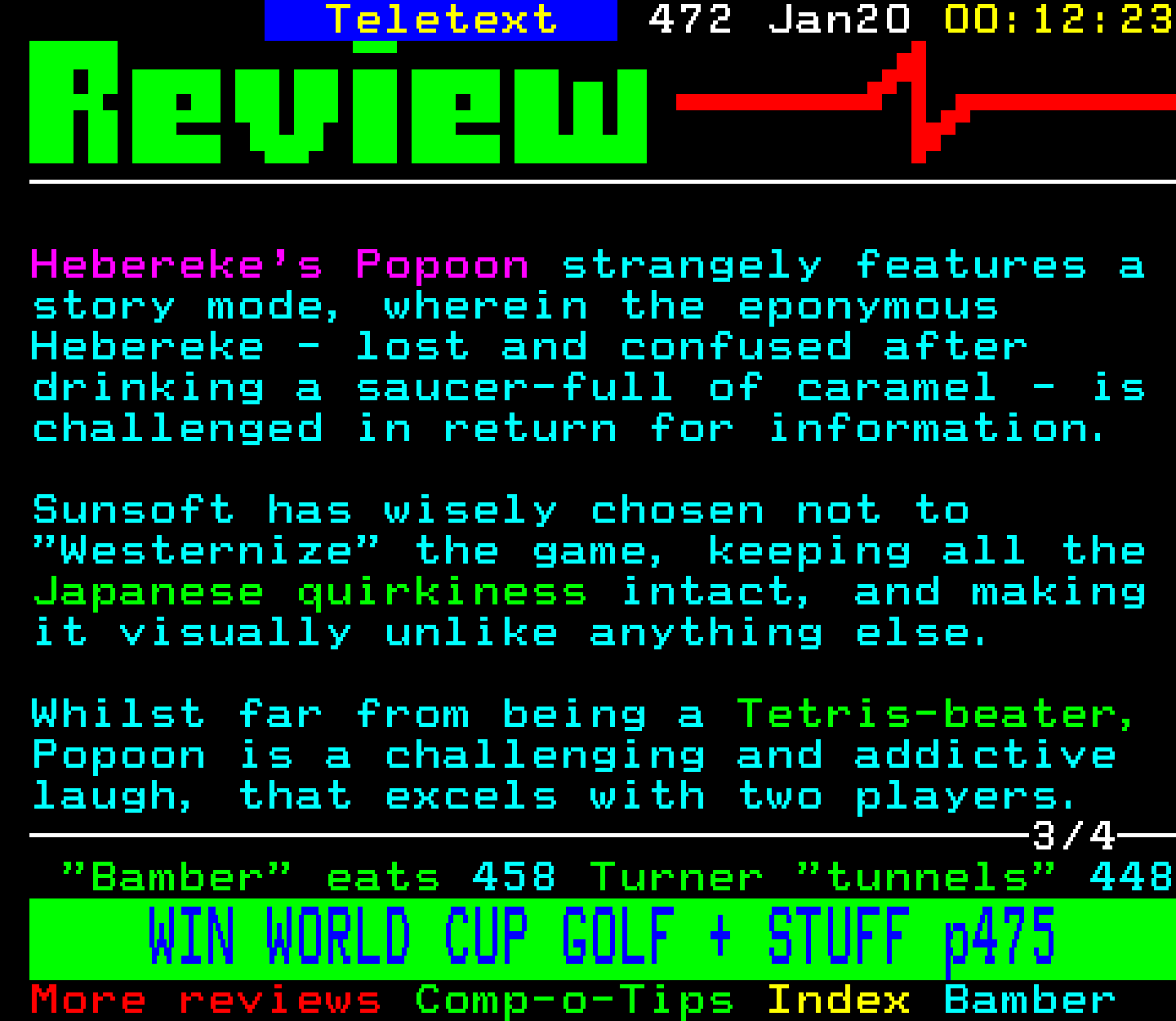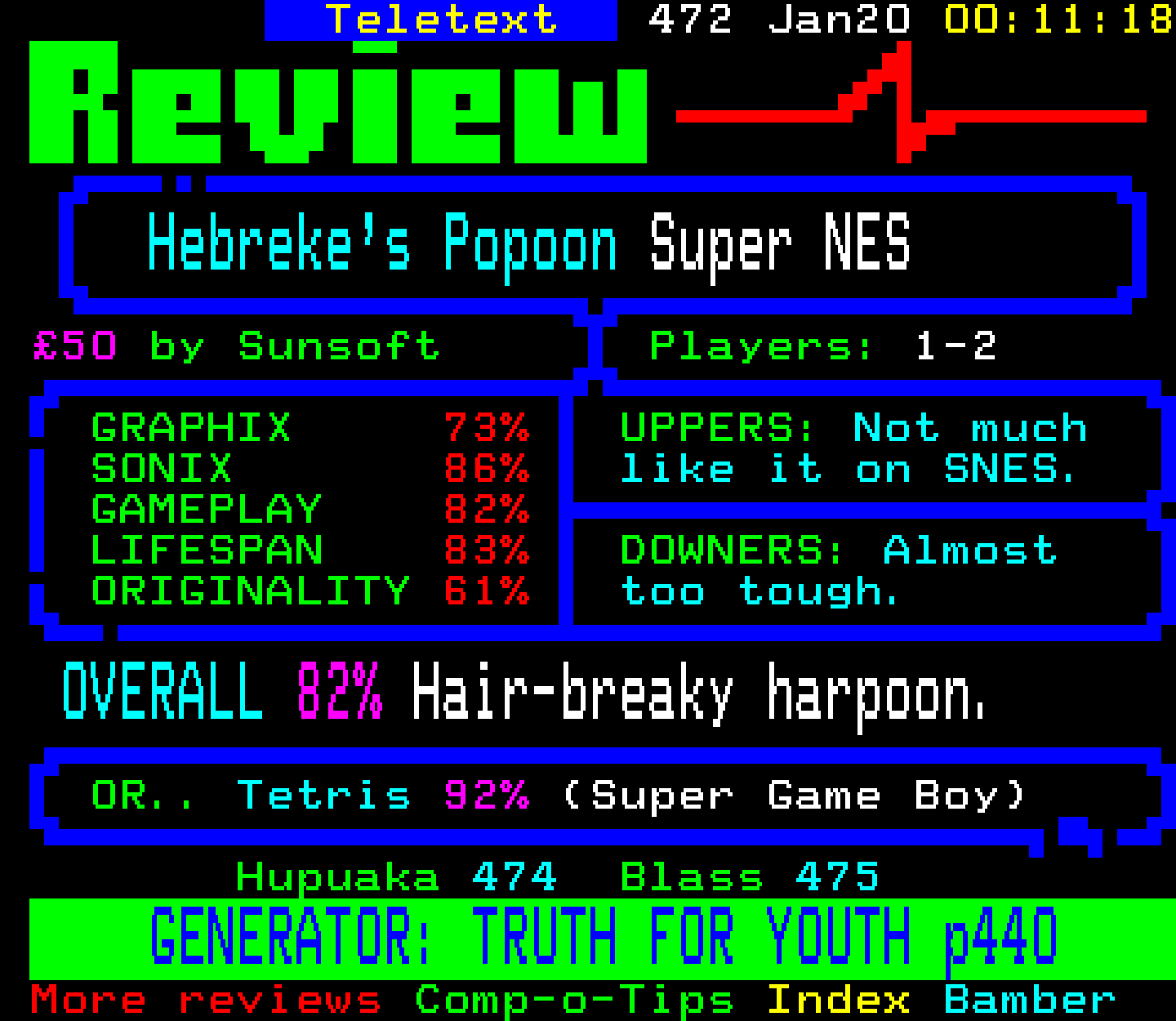 Hebereke's Popoon - SNES
Though the lining of the Game Boy's throat has been well worn away by a force-fed diet of Tetris-derived puzzlers, the SNES's metabolism has long been lacking in the benefits of vitamin PUZZLE.
Like several other games, Popoon features coloured blobs dropping down the screen (these are the sort of games Mr Hairs enjoys). The aim is to touch like-coloured blobs together, thereby causing them to varnish. Vanish.
Unlike other games in the Kindergarten of Puzzle, Hebereke's Popoon is first and foremost a two-player game. Even when playing alone, the SNES selects a computer-controlled opponent. Explain!
Whenever you, or your opponent, delete several blobs at once, nasty hard blobs drop down into the opposing screen.
If you happen to remove a great deal of blobs, you'll perform a special move. These range from freezing your opponent, to smashing all your blobs.
Popoon strangely features a story mode, wherein the eponymous Hebereke - lost and confused after drinking a saucer-full of caramel - is challenged in return for information.
Sunsoft has wisely choosen not to "Westernize" the game, keeping all the Japanese quirkiness intact, and making it visually unlike anything else.
Whilst far from being a Tetris-beater, Popoon is a challenging and addictive laugh, that excels with two players.
---
Hebereke's Popoon - SNES - by Sunsoft
Players: 1-2
Graphix: 73%
Sonix: 86%
Gameplay: 82%
Lifespan: 83%
Originality: 61%
Uppers: Not much like it on SNES
Downers: Almost too tough
Overall: 82% - Hair-breaky harpoon
---
Do you know of any important moments from the annals of Digi history that have been omitted? If so, then mail me (superpage58@gmail.com) right now, man. Credit will be duly given for anything that gets put up.