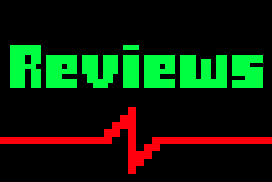 MTV Unplugged - PC, 4/3/96
MTV Unplugged - PC
Remember when CD-ROMs first came out? We don't - we were in a Bangkok jail. But it seems you went on about how you could fit 13 days of FMV footage and 96 years of digital music on them.
Now we know better. Though 70 artists could have been included in this anthology of MTV's acoustic series, only one of them is - Shakatak.
We adopt this form of lying to illustrate our point.
MTV Unplugged is a very pertly assembled package. There are notes and footage from nearly all of the 58 sessions, with "backstage jams" and obligatory "previously unknown" stuff.
What's also nice is that all the access delays are filled in with little bits of drumming and strumming.
But the storage limitation means there's not even a pretence at lip-synching, and complete songs are rare. Good as a database of the series - but too much "TV", and not enough "M".
---
MTV Unplugged - PC CD-ROM - by Viacom
Req: 8Mb DX2 Win
Graphix: 82%
Sonix: 84%
Gameplay: --%
Lifespan: 50%
Originality: 80%
Uppers: Well-compiled
Downers: Not much music
Overall: 74% - Undrugged
---
Do you know of any important moments from the annals of Digi history that have been omitted? If so, then mail me (superpage58@gmail.com) right now, man. Credit will be duly given for anything that gets put up.