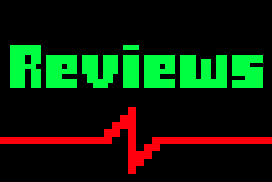 Comanche vs. Werewolf - PC, 14/9/95
Comanche vs. Werewolf - PC
Nova Logic's farewell popper to US Gold before being embraced by EA's stumpy forearms, Comanche vs Werewolf is efectively a compilation of three years of dance (helicopter simulation).
The enhancements over the 1993 Comanche are minimal - translucent smoke, ground debris - and as a result the graphics give off a faint whiff of dried roe.
Like sometimes you can't see your enemies until it's too late, Manny.
What Comanche vs Werewolf does offer - besides the two different whirlsons - is a welter of multi-player options. Modem, network, link - but you'll still need extra copies of the game to do so.
As a one-player game, there are plenty of new missions (over 100 in all), all neatly designed.
If you've got a 386 (though how many of these have 8Mb RAM?), this could be worth a look. For a state-of-the art sim, look at Apache Longbrow instead.
---
Comanche vs Werewolf - PC CD-ROM - by US Gold
Req: 386 8Mb RAM
Graphix: 59%
Sonix: 57%
Gameplay: 72%
Lifespan: 77%
Originality: 60%
Uppers: Multi-play options, two choppers
Downers: Leathery looks
Overall: 63% - Chop-chop (two helicopters)
---
Do you know of any important moments from the annals of Digi history that have been omitted? If so, then mail me (superpage58@gmail.com) right now, man. Credit will be duly given for anything that gets put up.