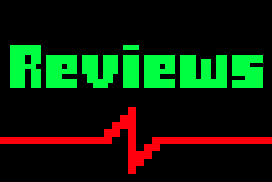 Druid: Daemons Of The Mind - PC, 2/2/96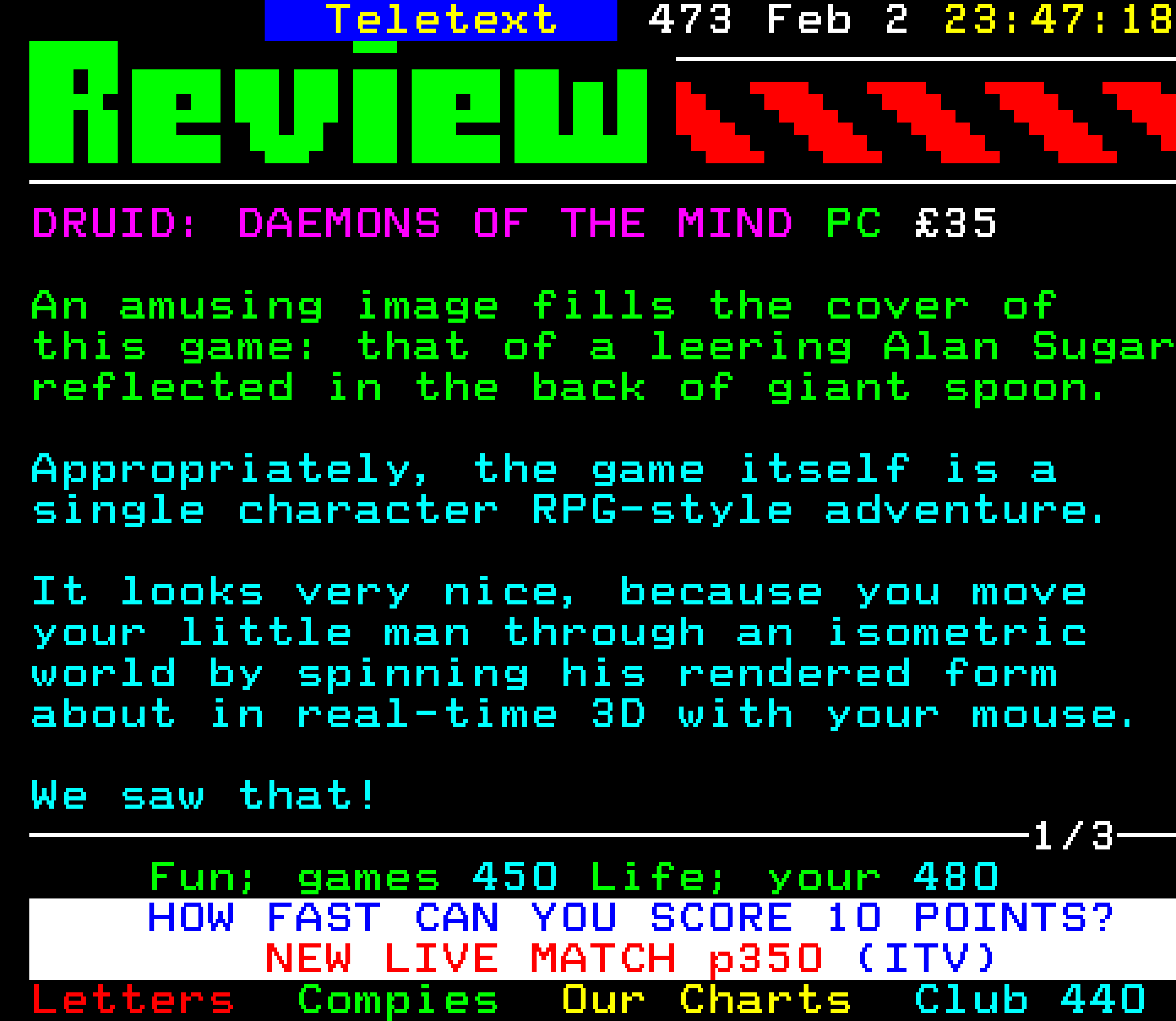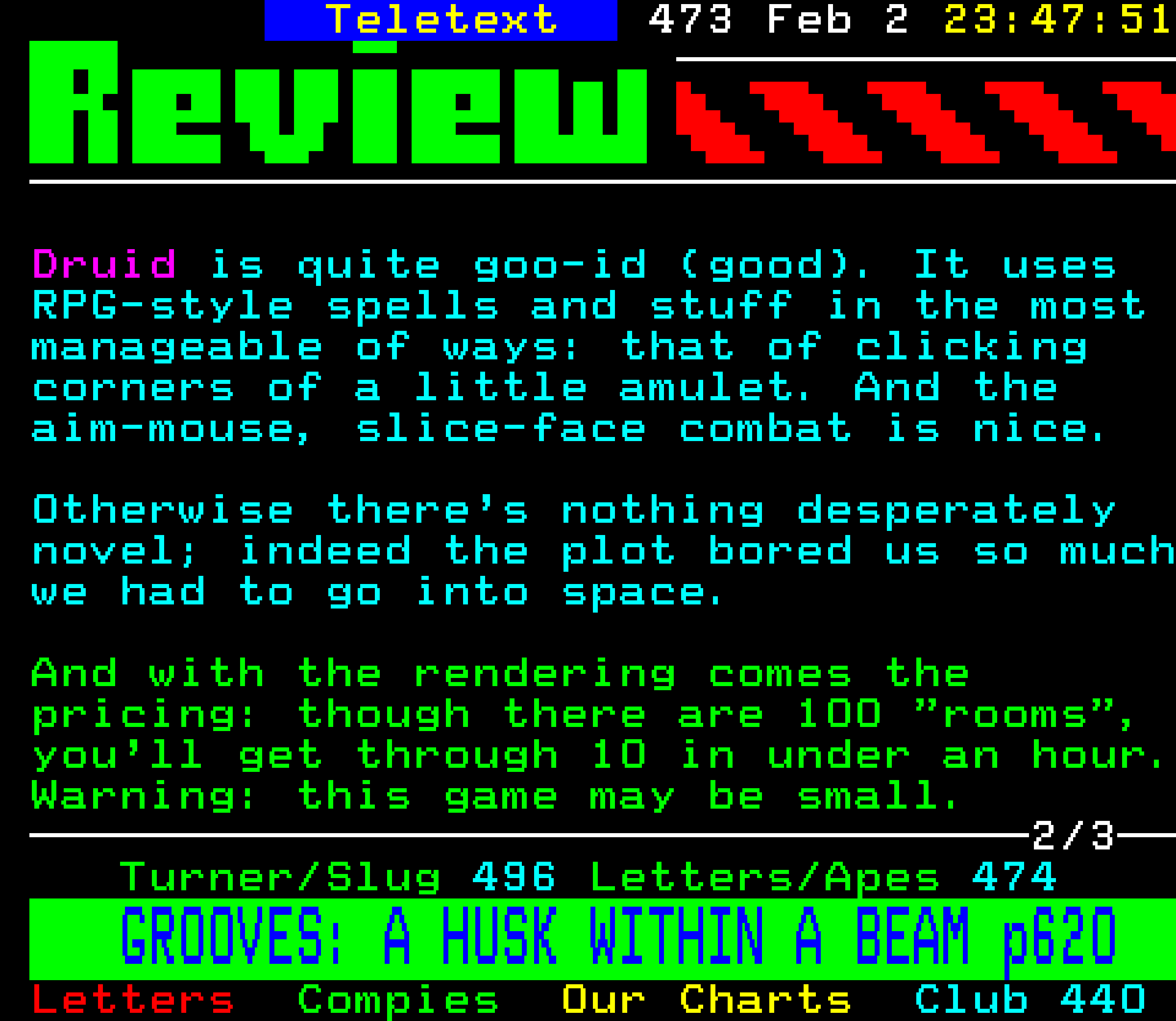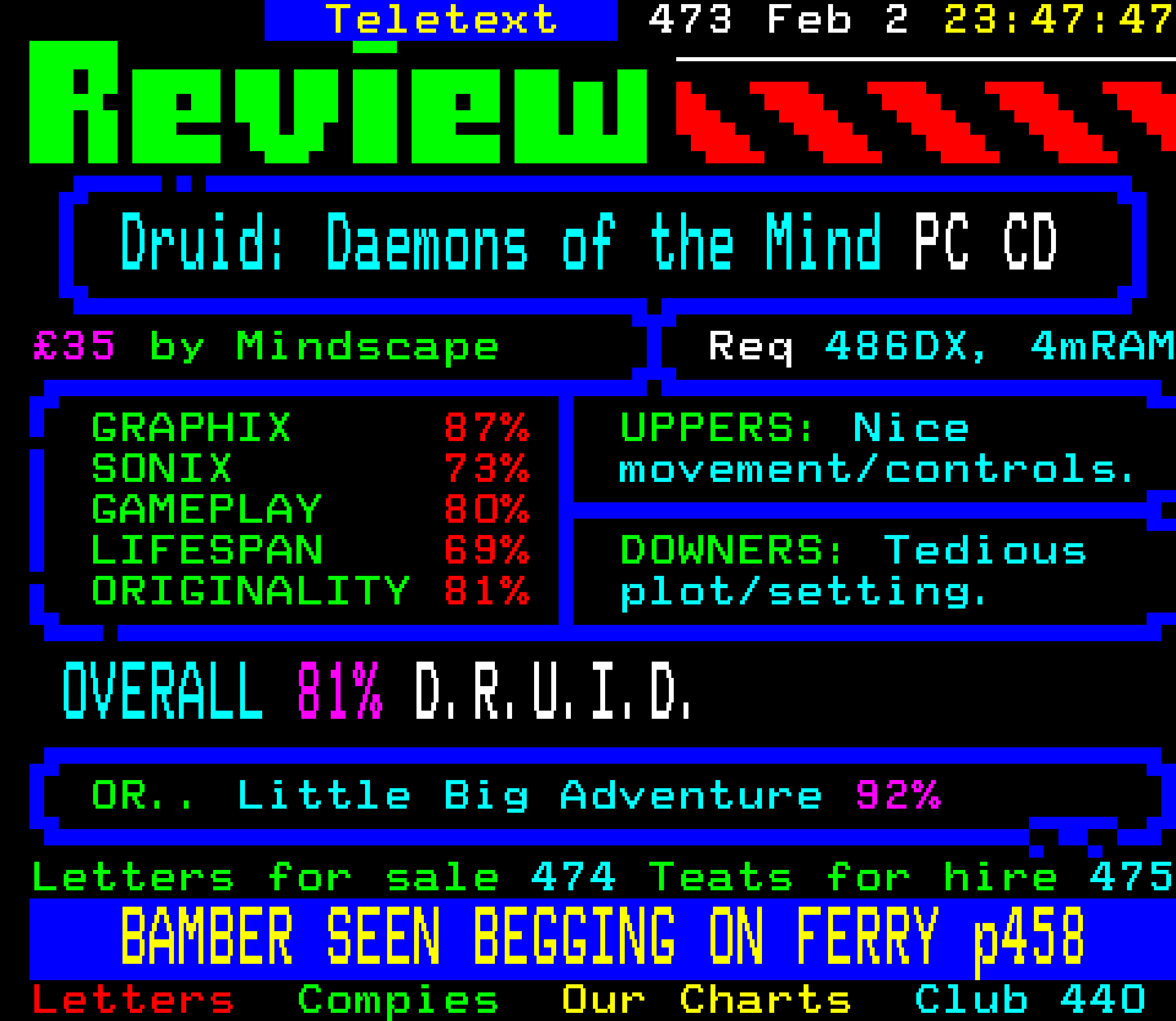 Druid: Daemons Of The Mind - PC
An amusing image fills the cover of this game: that of a leering Alan Sugar reflected in the back of a giant spoon.
Appropriately, the game itself is a single character RPG-style adventure.
It looks very nice, because you move your little man through an isometric world by spinning his rendered form about in real-time 3D with your mouse.
We saw that!
Druid is quite goo-id (good). It uses RPG-style spells and stuff in the most manageable of ways: that of clicking corners of a little amulet. And the aim-mouse, slice-face combat is nice.
Otherwise there's nothing desperately novel; indeed the plot bored us so much we had to go into space.
And with the rendering comes the pricing: though there are 100 "rooms", you'll get through 10 in under an hour. Warning: this game may be small.
---
Druid: Daemons Of The Mind - PC CD - by Mindscape
Req: 486DX, 4mRAM
Graphix: 87%
Sonix: 73%
Gameplay: 80%
Lifespan: 69%
Originality: 81%
Uppers: Nice movement and controls
Downers: Tedious plot and setting
Overall: 81% - D.R.U.I.D.
---
Do you know of any important moments from the annals of Digi history that have been omitted? If so, then mail me (superpage58@gmail.com) right now, man. Credit will be duly given for anything that gets put up.