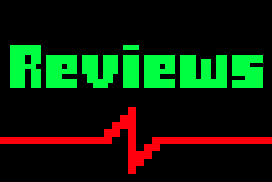 Riddle Of The Runes - PC, 9/2/96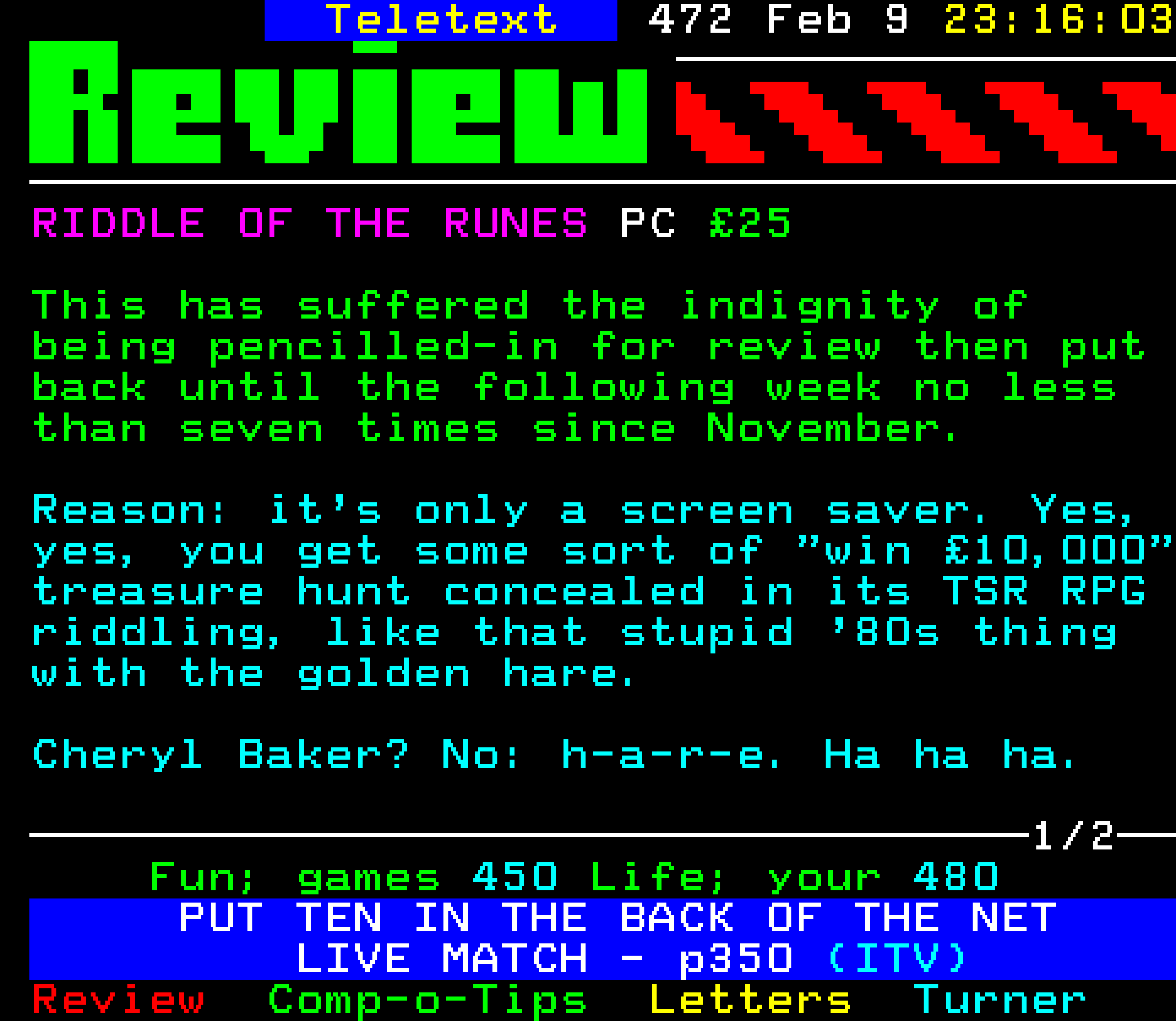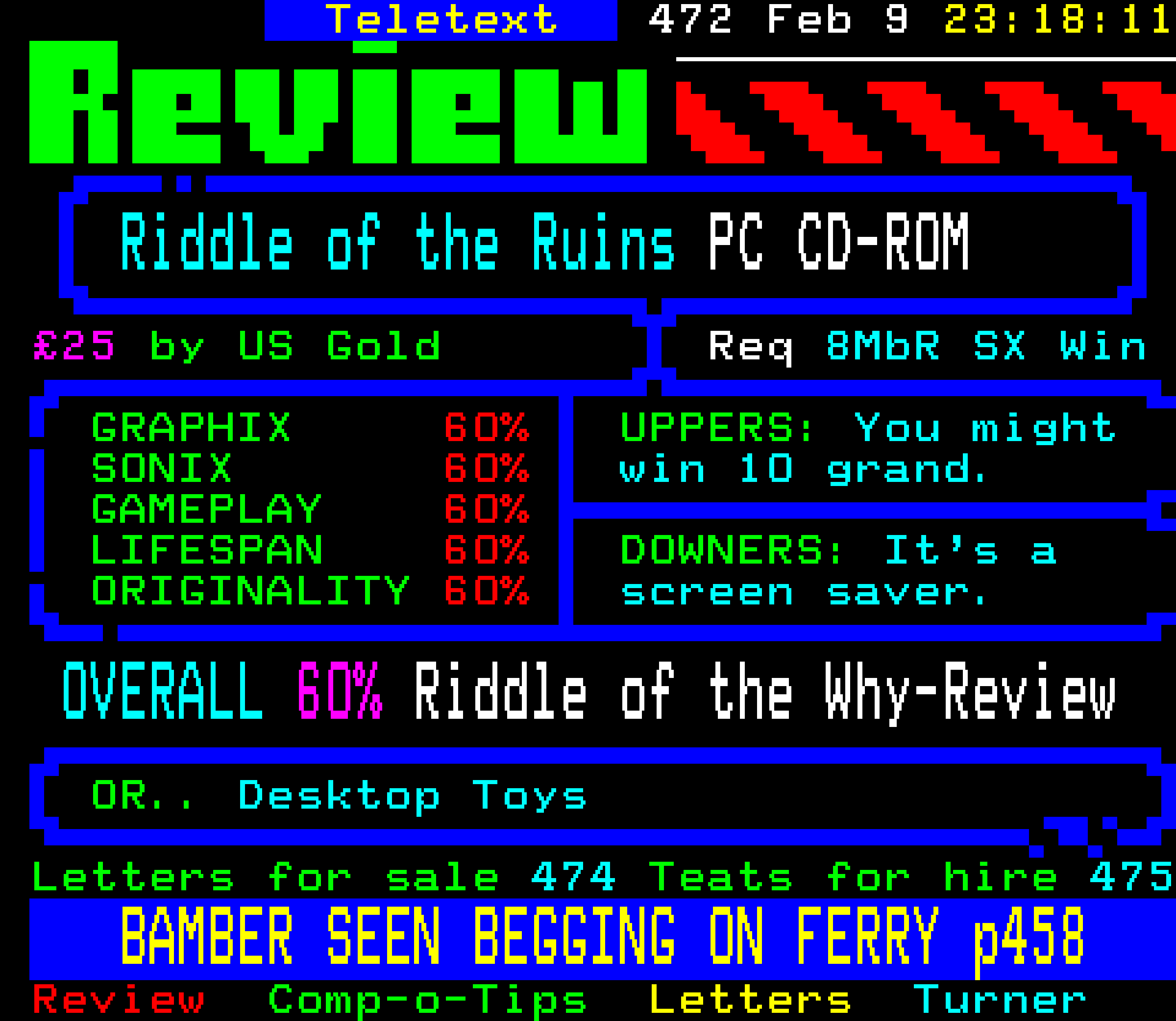 Riddle Of The Runes - PC
This has suffered the indignity of being pencilled-in for review then put back until the following week no less than seven times since November.
Reason: it's only a screeen saver. Yes, yes, you get some sort of "win £10,000" treasure hunt concealed in its TSR RPG riddling, like the stupid '80s thing with the golden hare.
Cheryl Baker? No: h-a-r-e. Ha ha ha.
---
Riddle Of The Runes - PC CD-ROM - by US Gold
Req: 8MbR SX Win
Graphix: 60%
Sonix: 60%
Gameplay: 60%
Lifespan: 60%
Originality: 60%
Uppers: You might win 10 grand
Downers: It's a screen saver
Overall: 60% - Riddle Of The Why-Review
---
Do you know of any important moments from the annals of Digi history that have been omitted? If so, then mail me (superpage58@gmail.com) right now, man. Credit will be duly given for anything that gets put up.