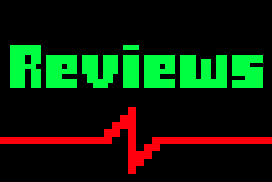 Pinball '95 - PC, 30/1/96
Pinball '95 - PC
It's a shame that Empire's Pro Pinball: The Web has only one table, Master.
Listen, it was just so much better to look at and play than any of the other PC tilt-dingers that have suddenly burst out of that sleeping juror.
Pinball '95 might seem worthy, but when its charms (W95, £20, three tables) are held up to its buttocks (tiny, fuzzy graphics, sluggish movement and really awful music), a hooter goes off.
---
Pinball '95 - PC CD-ROM - by Maxis
Req: Win 95
Graphix: 57%
Sonix: 34%
Gameplay: 61%
Lifespan: 75%
Originality: 62%
Uppers: Cheap
Downers: Yes, but not cheerful. No
Overall: 58% - Ding. Ding
---
Do you know of any important moments from the annals of Digi history that have been omitted? If so, then mail me (superpage58@gmail.com) right now, man. Credit will be duly given for anything that gets put up.