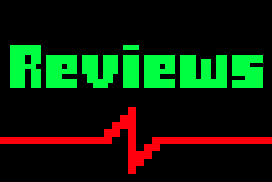 Cyberspeed - PC, 19/2/96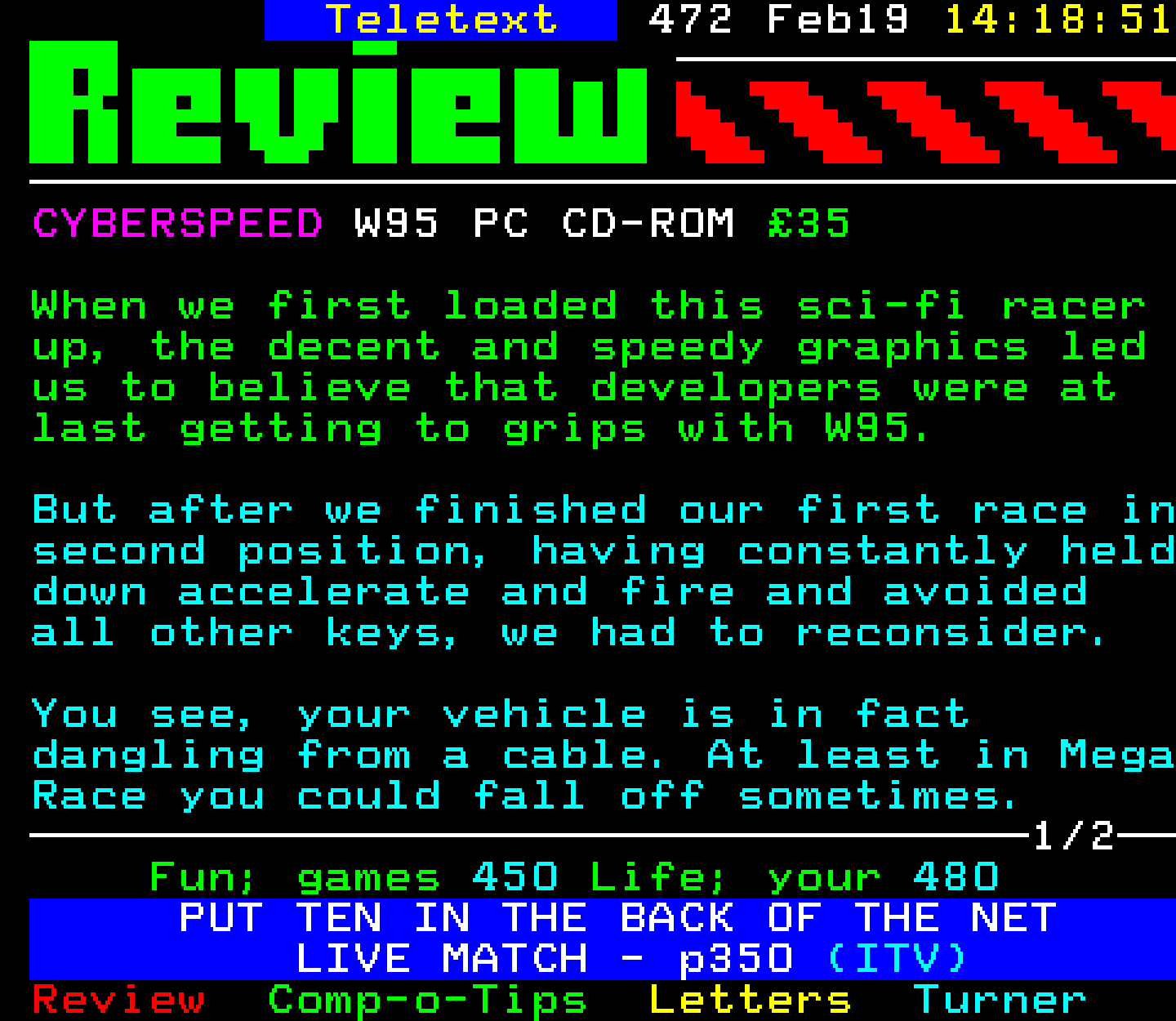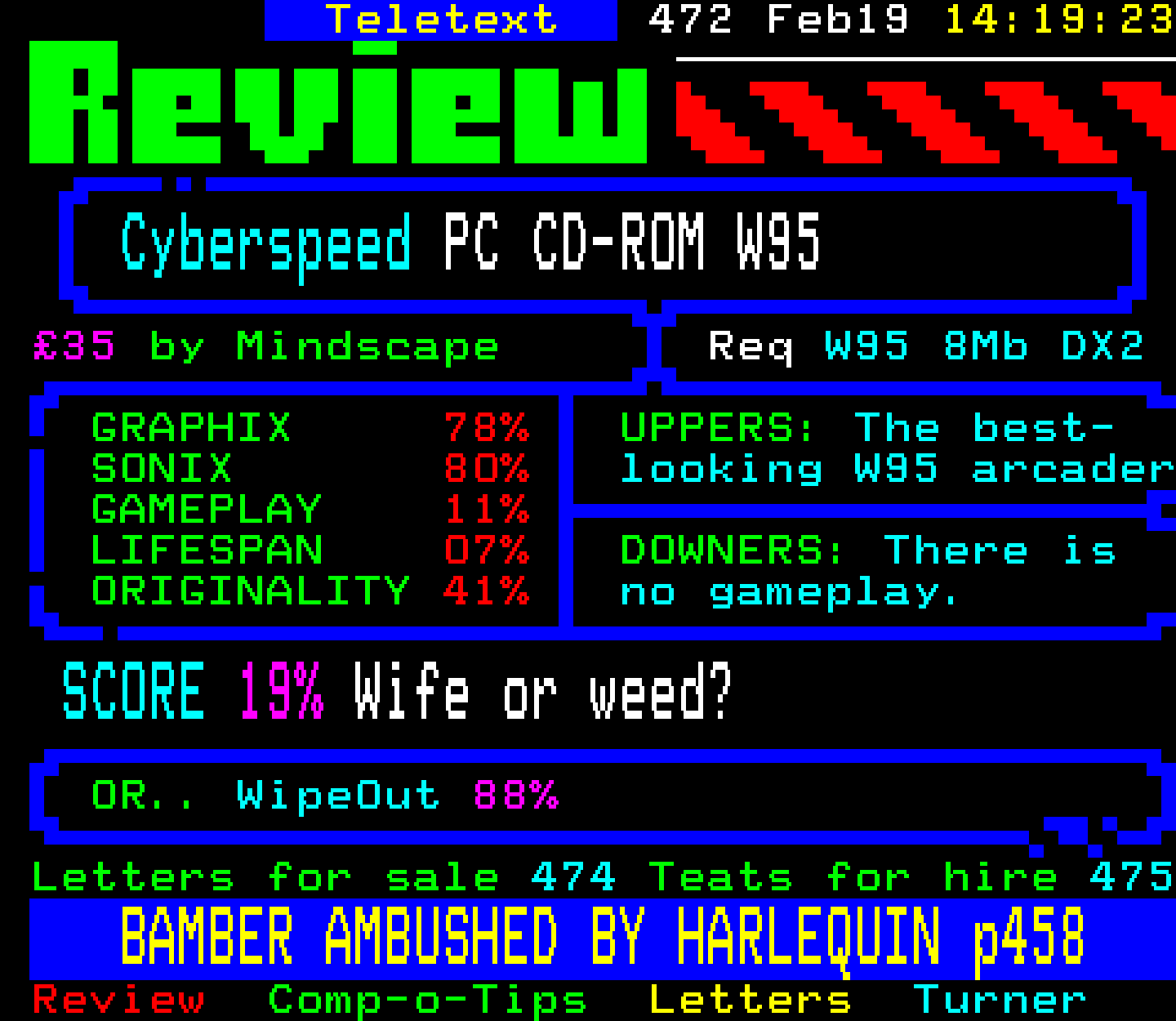 Cyberspeed - PC
When we first loaded this sci-fi racer up, the decent and speedy graphics led us to believe that developers were at last getting to grips with W95.
But after we finished our first race in second position, having constantly held down accelerate and fire and avoided all other keys, we had to reconsider.
You see, your vehicle is in fact dangling from a cable. At least in Mega Race you could fall off sometimes.
---
Cyberspeed - PC CD-ROM W95 - by Mindscape
Req: W95 8Mb DX2
Graphix: 78%
Sonix: 80%
Gameplay: 11%
Lifespan: 7%
Originality: 41%
Uppers: The best looking W95 arcader
Downers: There is no gameplay
Overall: 19% - Wife of weed?
---
Do you know of any important moments from the annals of Digi history that have been omitted? If so, then mail me (superpage58@gmail.com) right now, man. Credit will be duly given for anything that gets put up.