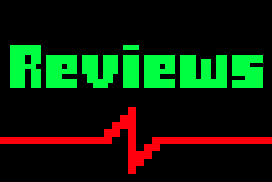 Command and Conquer: Covert Operations - PC, 22/3/96
Command and Conquer: Covert Operations - PC
Command and Conquer united young and dead alike in passion for its blend of cunning combat strategy and running churchgoers down with big tanks.
Certainly one of the finest PC games ever - and the biggest-selling CD title by some distance - it has now been inevitably blessed with a mission disk.
Well? Well, the new music isn't as good, and you only get 14 missions. But when a game is this good, even a bit more of the same is better than love.
---
Command and Conquer: Covert Operations - PC CD-ROM - by Virgin
Req: C&C
Graphix: 85%
Sonix: 84%
Gameplay: 96%
Lifespan: 82%
Originality: 41%
Uppers: More C&C; is lovely to see!
Downers: Only 14 new missions, son
Overall: 90% - B&B; hoovered-up impatience
---
Do you know of any important moments from the annals of Digi history that have been omitted? If so, then mail me (superpage58@gmail.com) right now, man. Credit will be duly given for anything that gets put up.