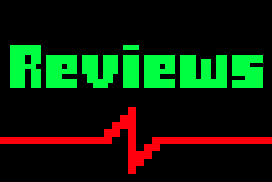 Great Naval Battles 4 - PC, 15/2/96
Question: What's the best joke ever?
Answer: Gand-eaters!
That's OK. Indistinguishable in all but setting from last year's GNB3, this is another chance to watch tiny icons move really slowly across a big blue square.
Sink the Bismarck, Pull the Hood: these are just two of the 1939-42 scenarios available to ravage your soul.
Great Naval Battles 4 wouldn't pretend to be the glossiest fund angel (naval warfare sim) in town, with its welter of bland menu screens and dull map.
But don't take on so, ma'am: even the best presented of the genre (Aces of the Deep) isn't hugely better.
And look at zees: 130 ships, dozens of real battles (with tweakable scenarios) and a nice Random Battle Generator - for the Biffos of the world with a more risk-taking bent.
---
Great Naval Battles 4 - PC CD-ROM - by Mindscape
Req: 8MbR 386/33
Graphix: 61%
Sonix: 62%
Gameplay: 73%
Lifespan: 87%
Originality: 39%
Uppers: Big
Downers: Bland
Overall: 70% - Anne of Great Navals
---
Do you know of any important moments from the annals of Digi history that have been omitted? If so, then mail me (superpage58@gmail.com) right now, man. Credit will be duly given for anything that gets put up.